Delicious veggie: briefly grilled beetroot with baby asparagus and an olive tapenade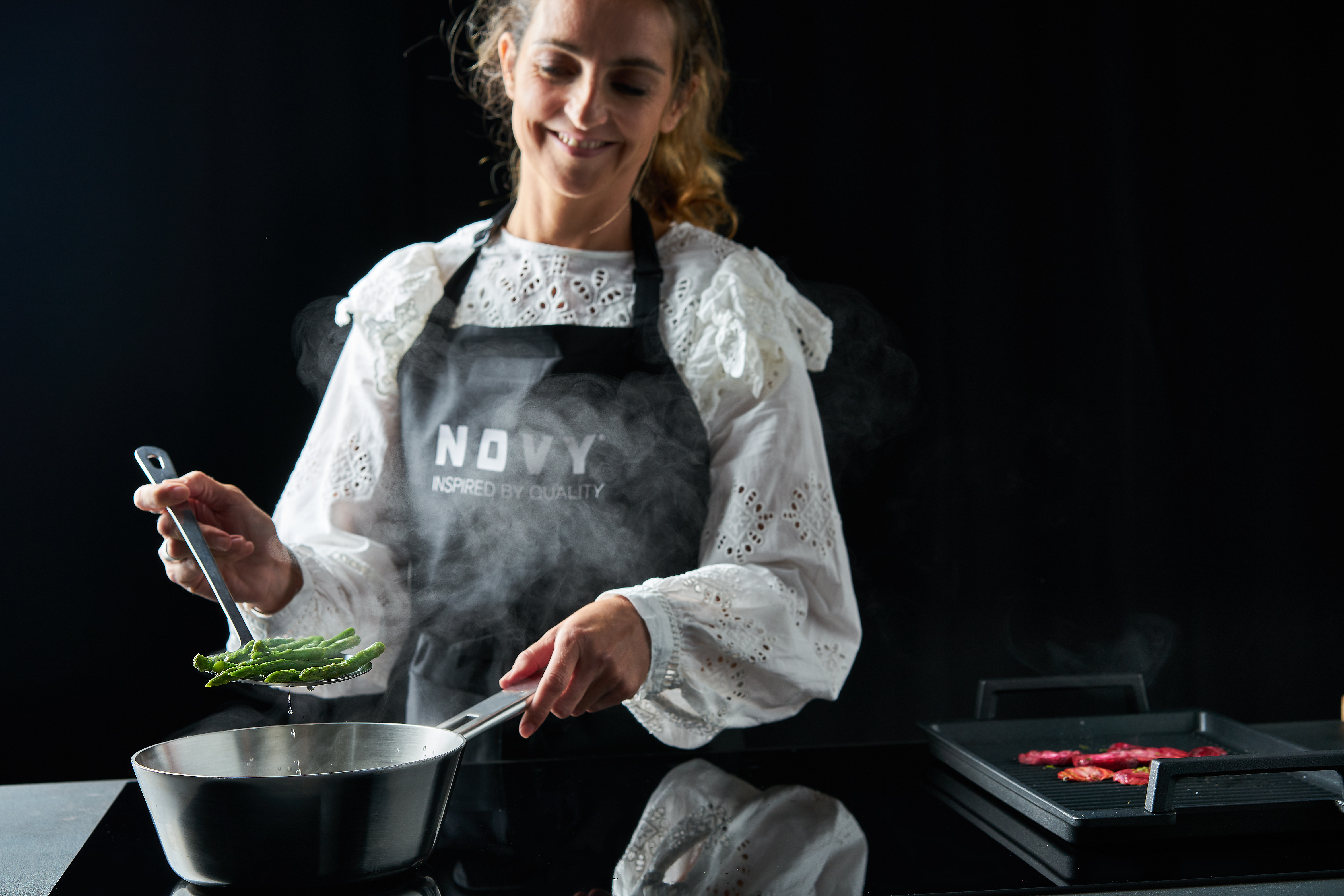 You can conjure this appetizer onto the table in no time at all, and conquer all hearts through the interplay of flavours. With traditional ingredients in a less than traditional way, you will see off every critic: veggie is yummy!
Ingredients for 4 people:
1 red raw summer beetroot, cut into thin slices
1 tbsp olive oil
Fresh rosemary
Salt and pepper
400g baby asparagus
For the tapenade:
1 small cup of capers
200g pitted olives
A dash of lemon juice
1 clove of garlic, crushed
A handful of fresh basil
A handful of fresh leaf parsley
1 tbsp mild olive oil
Salt and pepper
Tip:
A beetroot can give off a lot of colour. It's best to wear kitchen gloves when peeling it. You can rinse off the stains under the tap with a little soap.
Preparation:
Grill the beetroot slices in a little olive oil until they are cooked crispy. Season with rosemary, pepper and salt.

Put all the ingredients for the tapenade in a food processor and mix. Taste and season with salt and pepper.

Steam the baby asparagus for 5 minutes in a steam basket.

Serve the slices of summer beetroot with the asparagus and a spoon of tapenade. Give the dish extra colour with a basil leaf.
Enjoy!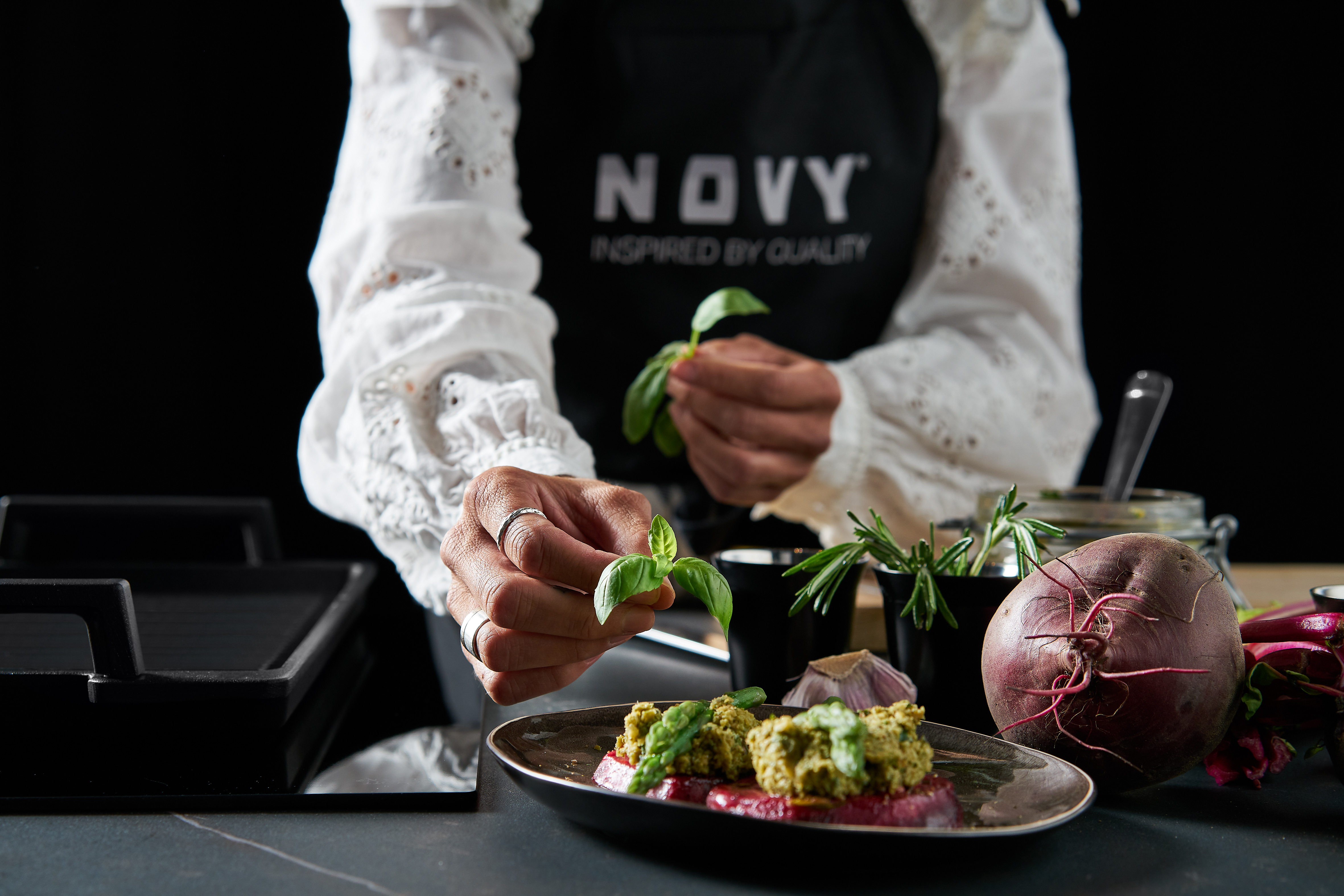 In this video, you see Ellen Charlotte Marie at work, a Belgian hobby chef who works with pure, plant-based products. You will find even more delicious recipes on her Instagram page. For this dish, Ellen was inspired by the Novy Pure'line cooker hood. The elegant lines and the discreet design fit in perfectly with the current 'better with less' trend.