Discover dietician Sanne Mouha's kitchen: where health and taste come together on the Novy Panorama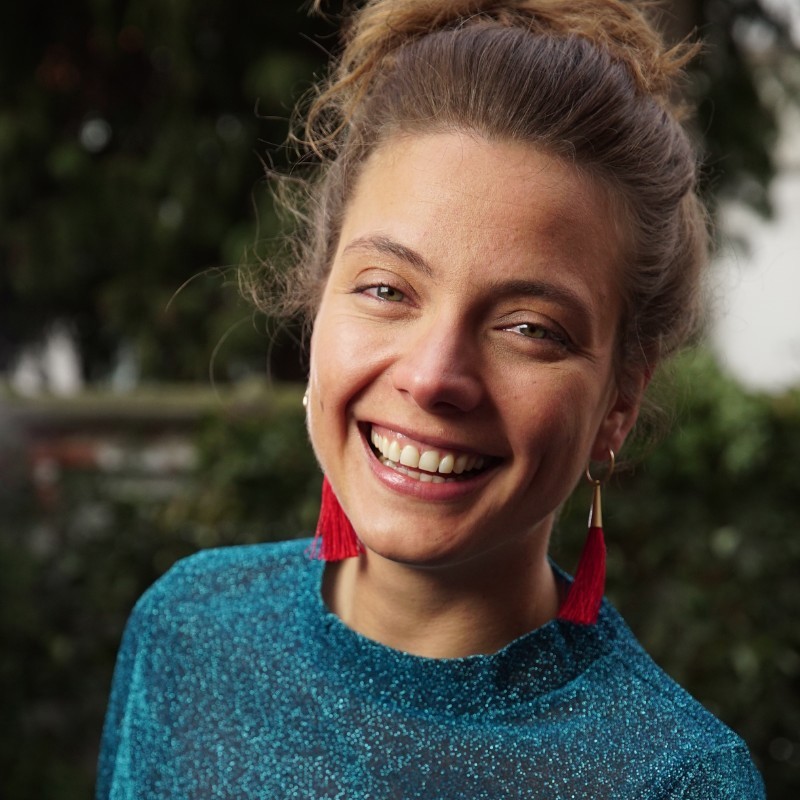 With an unstoppable love for healthy and tasty food, Sanne Mouha is not your average dietitian. Connected to the University Hospital Antwerp and with a thriving dietitian practice to her name, Sanne has made her mark on the world of nutrition. She is not only the in-house dietitian for a well-known Belgian newspaper and a regular writer for columns, but has also shared her expertise on Flemish TV. But don't be fooled by her professional achievements; she is also a bit crazy and absolutely loves pizza!
What does your ideal kitchen look like?
"I'm quite a messy cook... In other words, I really need a lot of space to do my thing. Sometimes I get crazy ideas while cooking and end up making much more than I intended. So, a large hob is essential.
In my dream kitchen, I can also cook with my dream man, so that space is really crucial :-D And of course, lots of storage for my kitchen gadgets. What I found really important, I didn't want a traditional extractor hood. I'm tall and bumped my head so many times with the previous one... an integrated hood, like the Panorama, was a must."
Is the cooking area seems important?
"No, the cooking zone isn't important... it's super important :-D I love it when my cooking area is central in the kitchen. It's also very cozy to cook for people, I find it important to still be able to follow the conversation. Vegetables are the basis of my cooking style, and one type of vegetable is certainly not enough. So, I often work with different pots and pans. Moreover, the way to a person's heart is through their stomach, so the heart of our house is the cooking area..."

What is the healthiest way to prepare food?
"Steaming is undoubtedly the healthiest because it retains much of the flavor, color, and vitamins in vegetables and fish. But sometimes, especially with meat, grilling is also a good alternative. Grilling doesn't require fat, so you can cook with limited calories. It's also a super tasty method for vegetables. Grilling on a griddle or grill pan is also healthier than on a BBQ, but with a similar taste. 
Of course, boiling, stewing, and frying are also fine, depending on the dish you have in mind."
What's your secret ingredient?
"Hey cheeky, if I revealed that, it wouldn't be a secret anymore, right? 😉
My favorite herb is undoubtedly oregano, and my favorite ingredients are tomato (except with shrimp, I find that gross, hahaha😊) and zucchini. I use them in almost everything. :-D
I love the chemistry of cooking, matching ingredients, and using different cooking techniques. Dare to dream, think, and do... Let it fail and start over. My partner in cooking here is the Panorama with its xxl cooking surface and a couple of handy features. "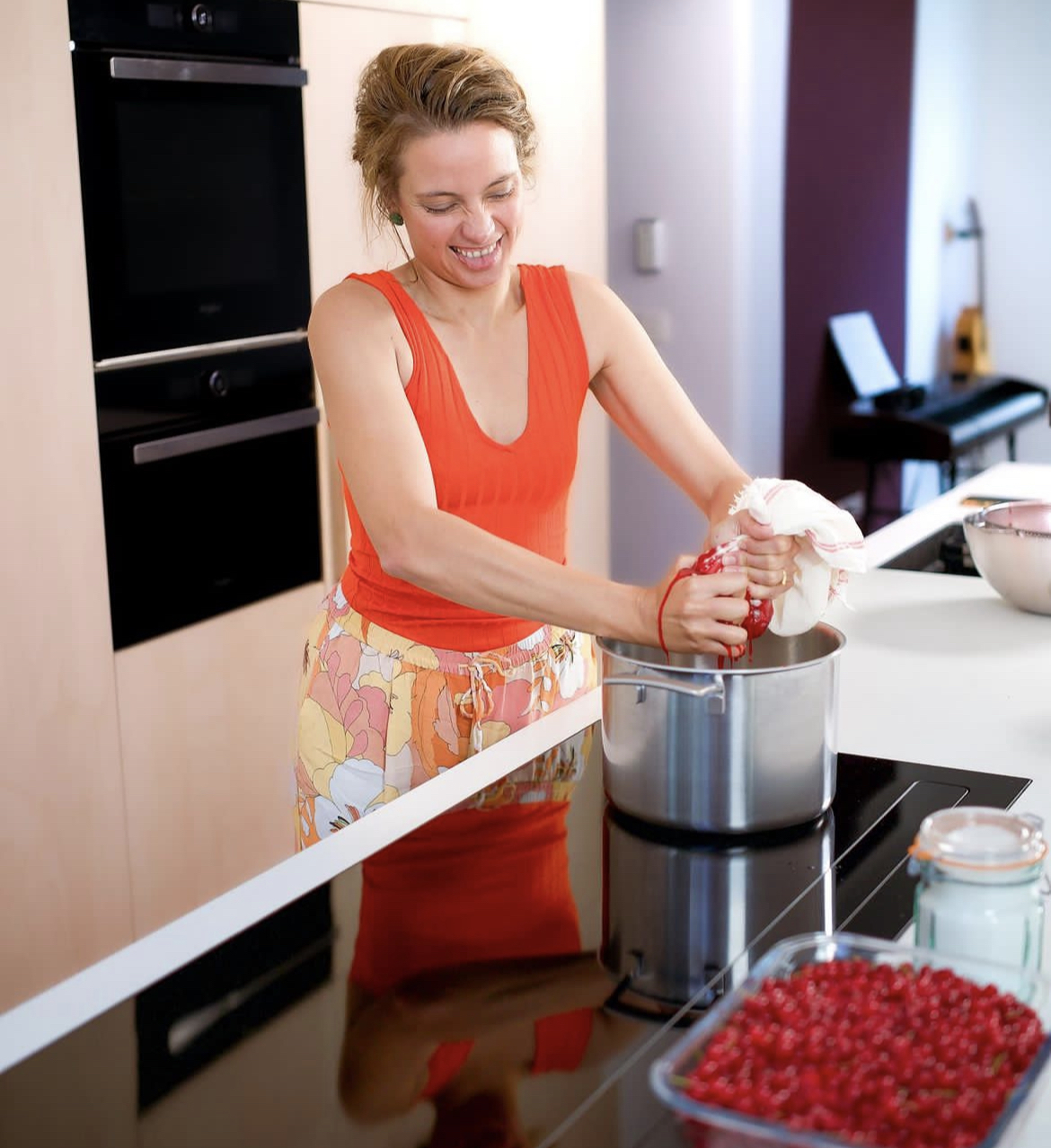 What is your favorite recipe?
"When Teun (my husband) cooks, pasta with mussels and tomato. Or his grilled vegetables, they're insanely delicious. Also because he pours quite a bit of oil over them 😉 When I cook, I'm especially a fan of my pancakes."


This or that
Classic or daring?"
"Daring! A kitchen should have some 'fire' and should clearly be central spot in your home."
Grilling or cooking?"
"Grill fan here! I love how vegetables stay crispy yet juicy without using fat. And those grill lines are also a feast for the eyes. Well, it depends, of course. Grilling pasta doesn't seem the most efficient to me."
Follow a recipe or go freestyle?
"Freestyle. I usually read a recipe, then put the cookbook away and give it my own twist."

Starter or dessert?
"Choosing is losing. I used to be a real dessert freak, but now I'd rather go for a starter."

Open or closed kitchen?
"Open, so there's plenty of space."