Gastronomic cooking with chef Peter De Coster and the Novy Pureline & Pro
Peter De Coster earned his chef's stripes in starred restaurants. He's also a professional private chef and a cookery demonstrator. For his own kitchen, Peter specifically chose Novy's high Belgian quality. Novy has the perfect mixture of functionality and design for his open-plan kitchen. We got to sit comfortably at the chef's kitchen island, along with his helpful daughters!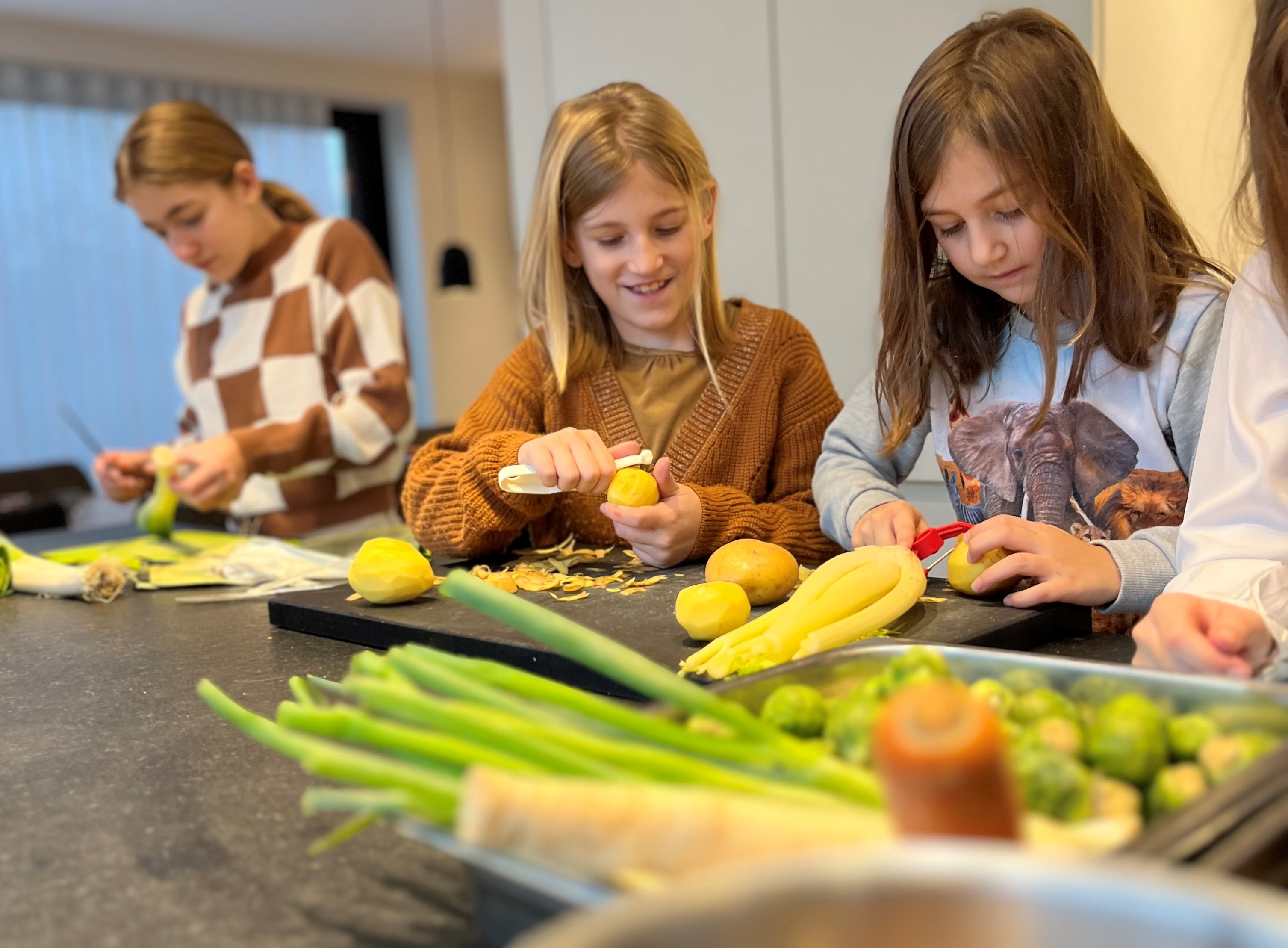 « Peter De Coster's kitchen »
Peter De Coster used to cook for establishments such as Villa Lorraine in Brussels and the three-star restaurant Auberge l'Ill (Illhaeusern in France). He is current a lecturer at the 'Ter Duinen' Hotel School, an ambassador at North Sea Chefs, and he is holder of a 'Toque Blanche'  of the '33 Masterchefs of Belgium' association. It would be no understatement to say that Peter is a connoisseur and a top chef.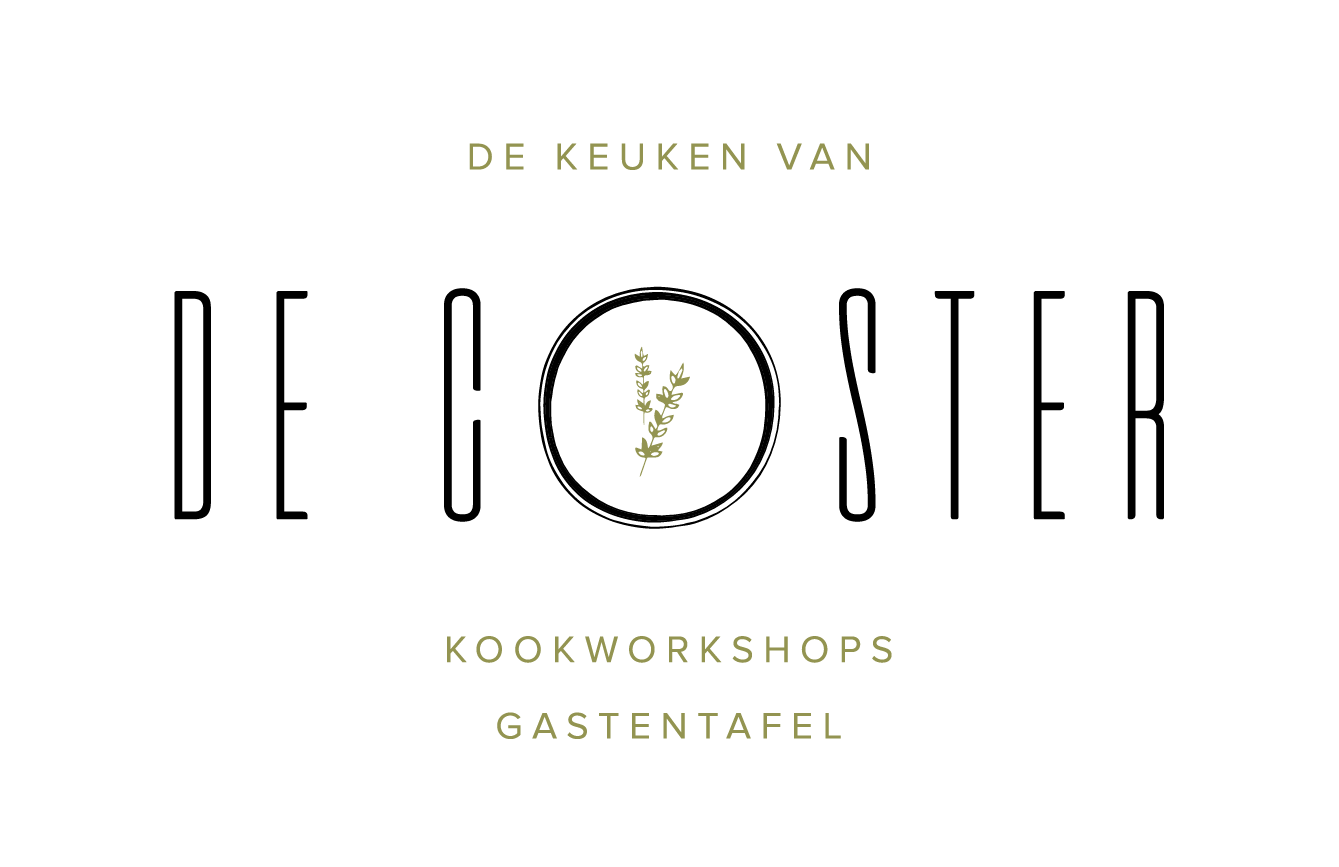 Peter enjoys delighting guests with contemporary gastronomy at his 'De Keuken van De Coster' concept. He organises cookery workshops and private dinner parties at people's premises but also at his home in Roeselare. His kitchen looks out onto a vegetable garden and it's the perfect location to sample locally grown produce.


Peter, so you spend the whole day in the kitchen. Do you also cook in your free time?
"I cook every single day. If I'm not cooking for work, I'm cooking with my family. There's not much that beats transforming fresh ingredients from the garden into a tasty dish. We make fresh berry jam or ketchup with ripe tomatoes. Pancakes made with fresh eggs from our chickens are also regularly on our menu."

So, the kitchen is an important part of your home?

"Totally. Our kitchen is really a living space. We cook and eat there as a family, but guests also feel very welcome in our open-plan kitchen. It's the ideal arrangement for cookery workshops and private dinner parties."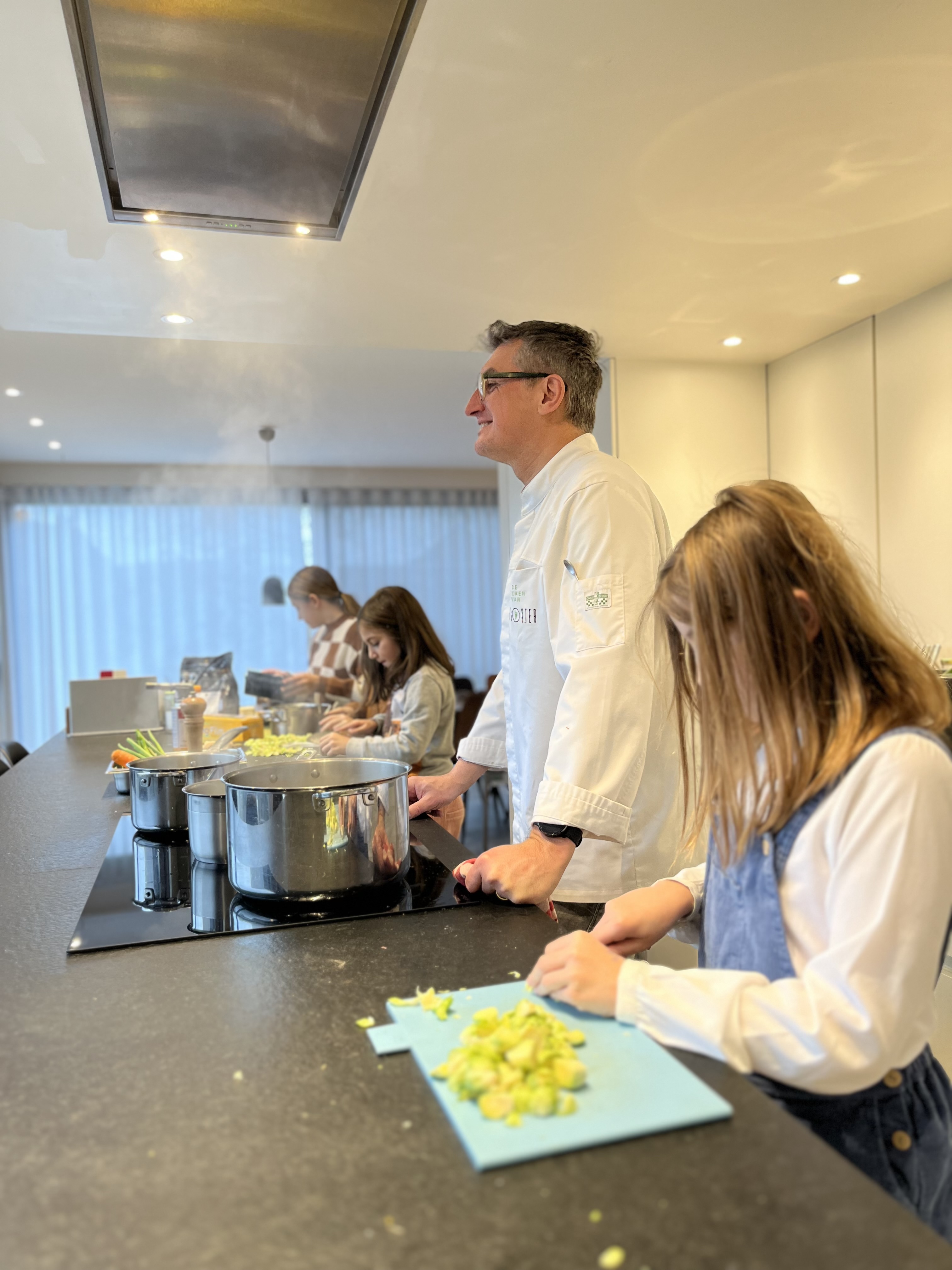 How did your ideal kitchen take shape?
"Functionality is particularly important for me, in terms of both the arrangement and the appliances. That's why I chose Novy appliances. The Pureline ceiling extractor hood is neatly integrated into the ceiling and the motor is fitted in the storeroom. It means that the extractor hood is almost completely silent, which is a huge benefit during a private dinner party."


Do you also use a Novy appliance for cooking?
"Yes, I cook on a Pro induction hob. It's integrated in the kitchen top and has a large work surface. The hob is powerful enough for continuous work with larger pots and pans. This means I can prepare dishes for our family and also more complex gastronomical dishes for guests without any hitches. The fact it is hard-wearing and made in Belgium are also major plus points."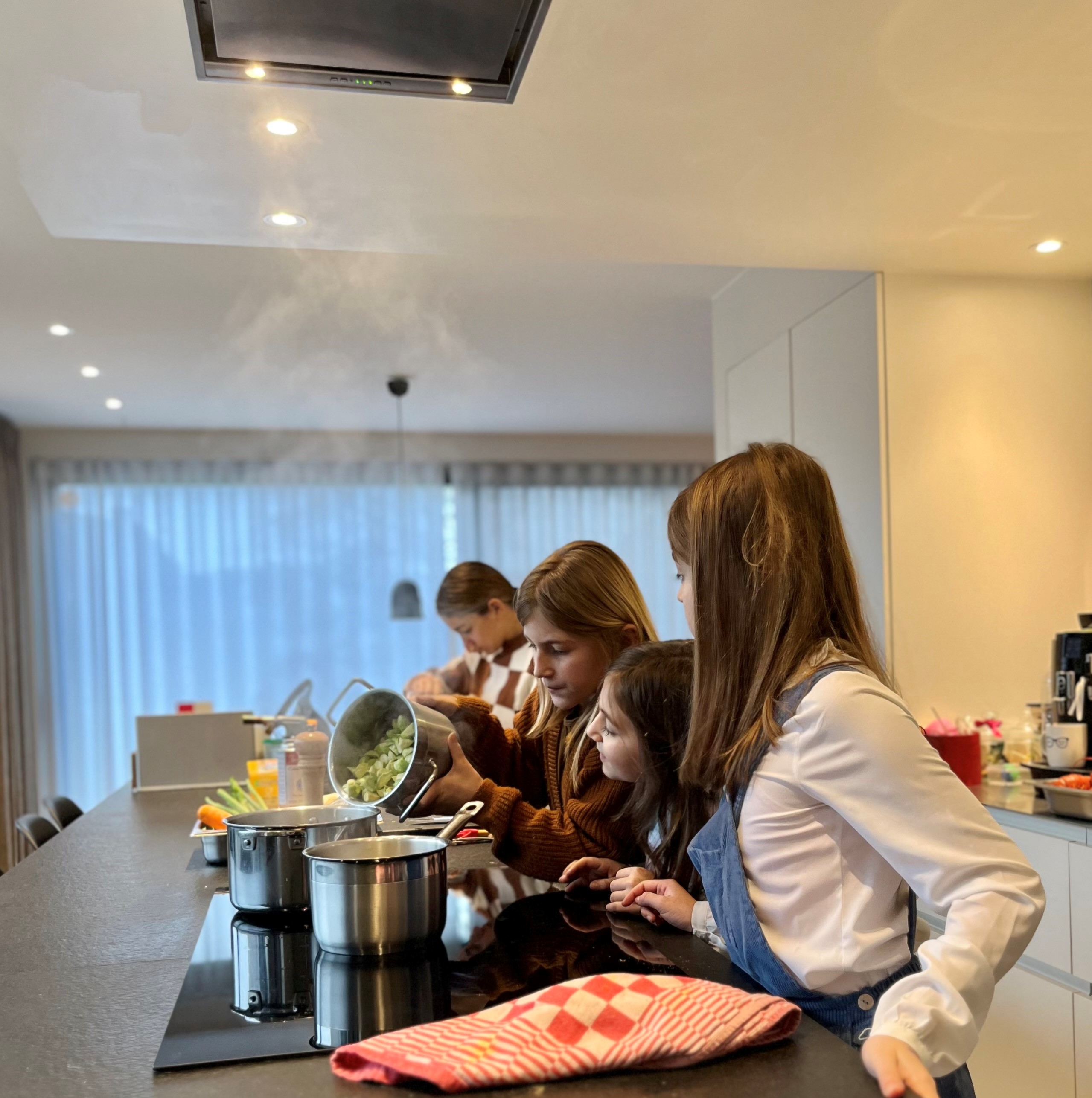 If Novy were a dish, what would you serve?
"A combination of local produce, something elegant and refined. I'm thinking of a dish with pumpkin, kimchi, langoustine, carrots and sea buckthorn."


Sounds delicious! To round off, what is the secret ingredient in your kitchen?
"That's easy – a lot of love and affection for the products and the guests!"
Has Peter whetted your appetite to cook like a pro? The Pureline ceiling extractor hood and Pro induction hob are the perfect accompaniment for delicious meals!
Mouth-watering!