Invigorating and delicious: rhubarb raspberry lemonade
With its bright pink colour, this mocktail (or lemonade without alcohol, but with rhubarb and raspberries) provides a cool dip at any summer party.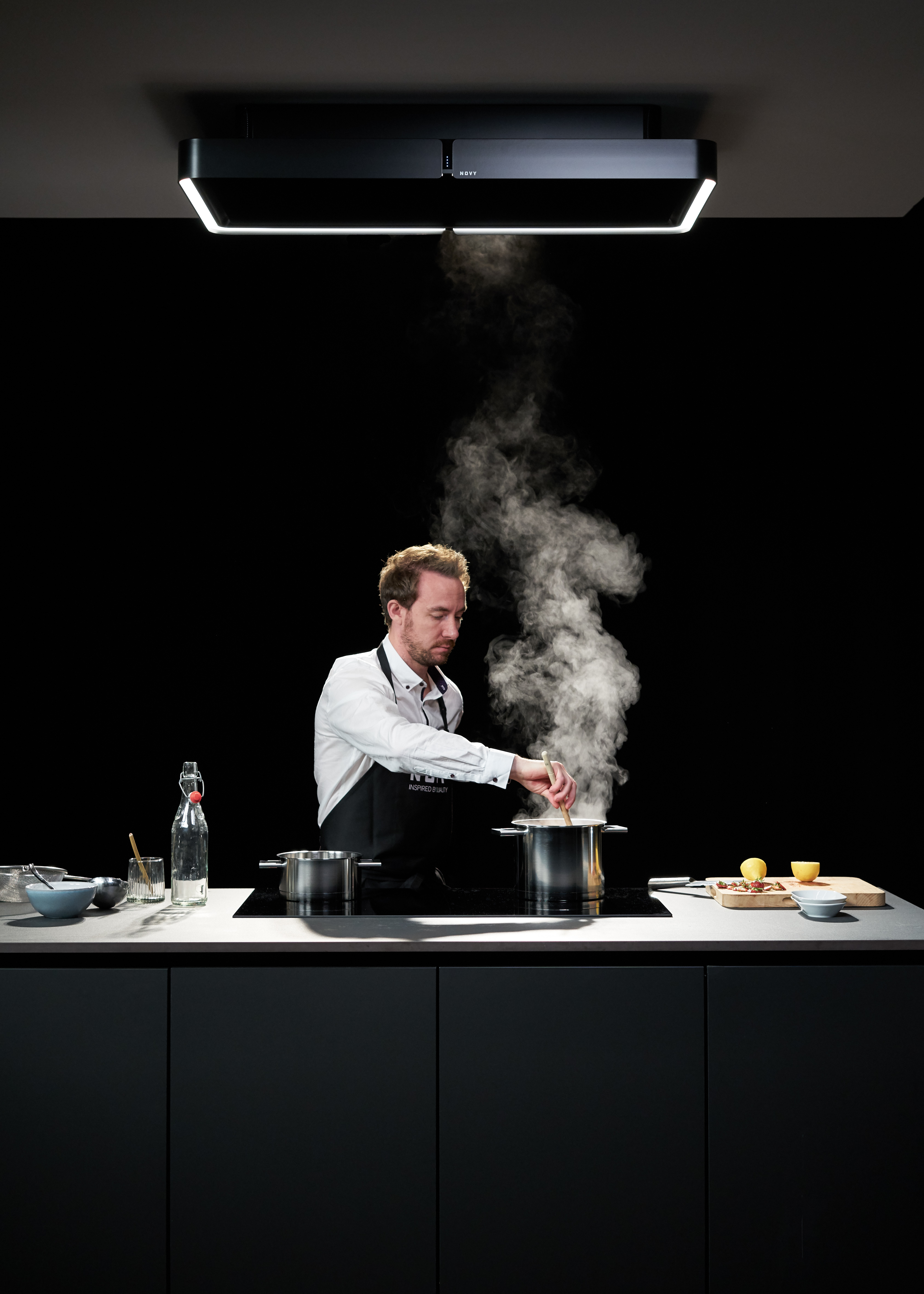 This recipe was developed in the Novy kitchen where Cloud Black, cooker hood for the ceiling, plays the leading role. With its fine lines, the adjustable lighting and the communication between the Novy Induction hob and Cloud Black (thanks to the InTouch function), you can prepare this lemonade in no time at all.
Ingredients for 4 people:
    6 sturdy rhubarb stalks
    250 g raspberries
    200 g strawberries
    150 g fine granulated sugar
    1 lemon
    A few leaves of lemon balm or lemon verbena
Preparation:
Rinse the rhubarb, strawberries and raspberries. Remove the leaves from the rhubarb - the peel can stay on it - and cut the fruit into small pieces.
Put the pieces in a large pot, together with the sugar and the juice of half a lemon. Do not completely cover them with water, and gently bring to the boil.
Let it cook until everything has become a sauce. Crush the fruits with a wooden spoon.
Sieve the flat-boiled fruits with a fine sieve. Squeeze the juice out to the last drop. Bring to the boil again and taste. If you want it to be sweeter, add sugar. Too sweet? Add additional lemon juice.
Allow to cool and serve with lots of ice and a leaf of lemon balm or lemon verbena.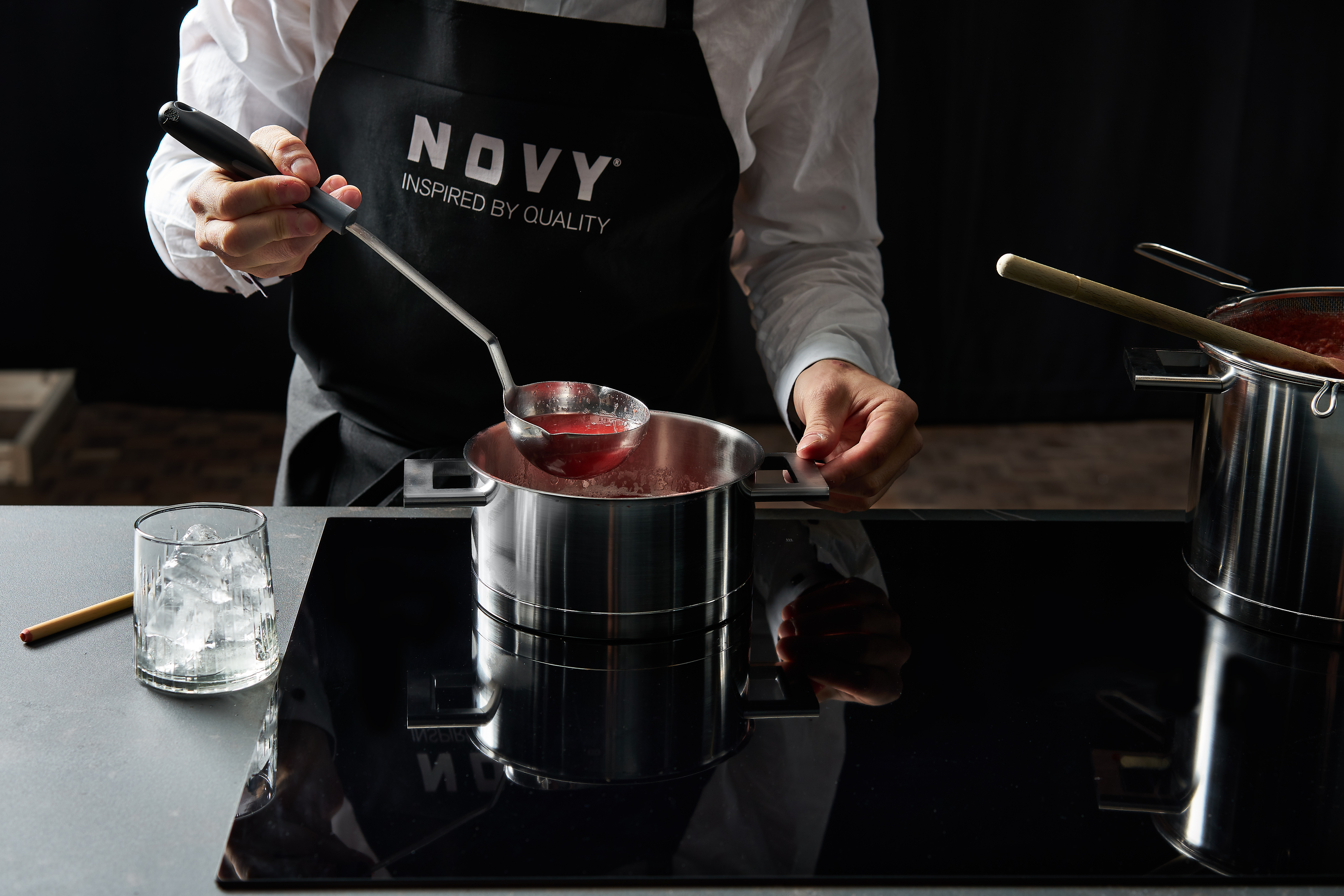 Watch the video here: