Novy Fusion in the Instagrammable kitchen of Clo Clo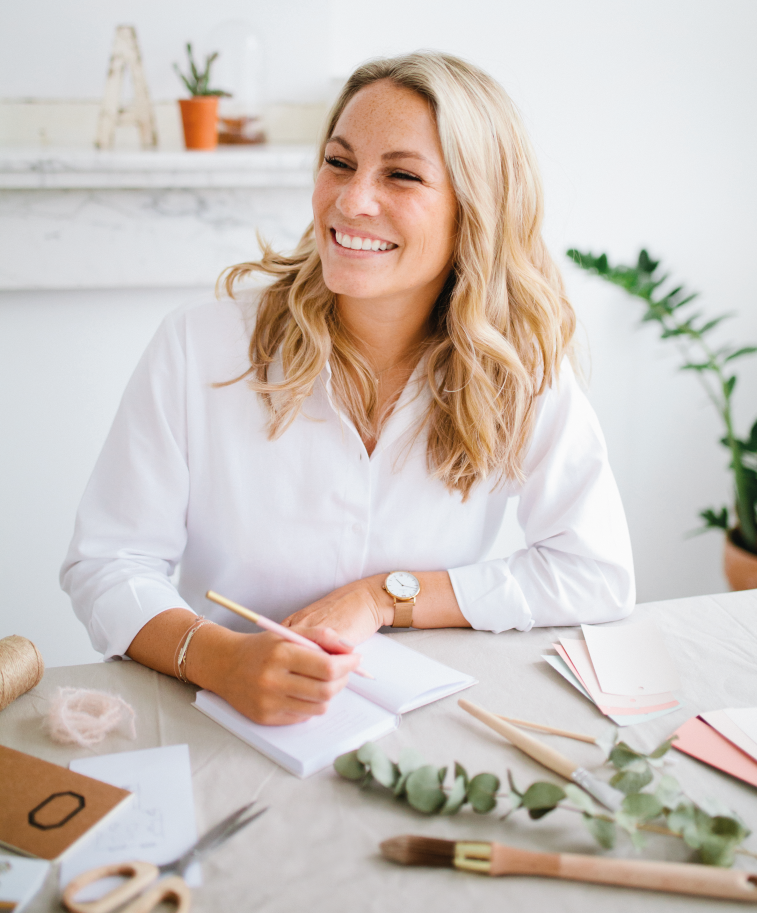 Interior design blogger Anne-Catherine Gerets has chosen the Novy Fusion as her perfect cooker hood for the third time, this time for her own new kitchen. Why? It integrates perfectly in a sleek design and has the characteristic Novy quality, of course! We took a look around her picture-perfect kitchen.




Meet Anne-Catherine Gerets a.k.a. Clo Clo
Anne-Catherine is a familiar face to anyone who loves interior design. She uses her interior design blog Clo Clo to share her experiences about interiors, design and creativity with a keen eye for detail and aesthetics. Clo Clo Studio grew from the blog and enabled this enthusiastic interior stylist to develop her communication assignments and styling projects for B2B customers.
As if that were not enough, Anne-Catherine has also notched up two books (Insta Interieur and Into Interieur) and since 2019 she has been running an interior design shop, tillborg, with her husband Michael. What is her most recent project? The renovation of her house in Brasschaat. This compact, 120 m² house is where the children Bo, Estée and Ferdinand and her 3 pets call home.
This or that: a quick-fire round of questions to start!


Colourful or plain?
A plain base with a 'spark of colour' in the details!
Contemporary or classic?
Contemporary
Open-plan or closed kitchen?
Open-plan, without a doubt!
A kitchen princess or prince at your house?
Definitely a kitchen prince!
You've probably reviewed a lot of things, but what does your dream kitchen look like?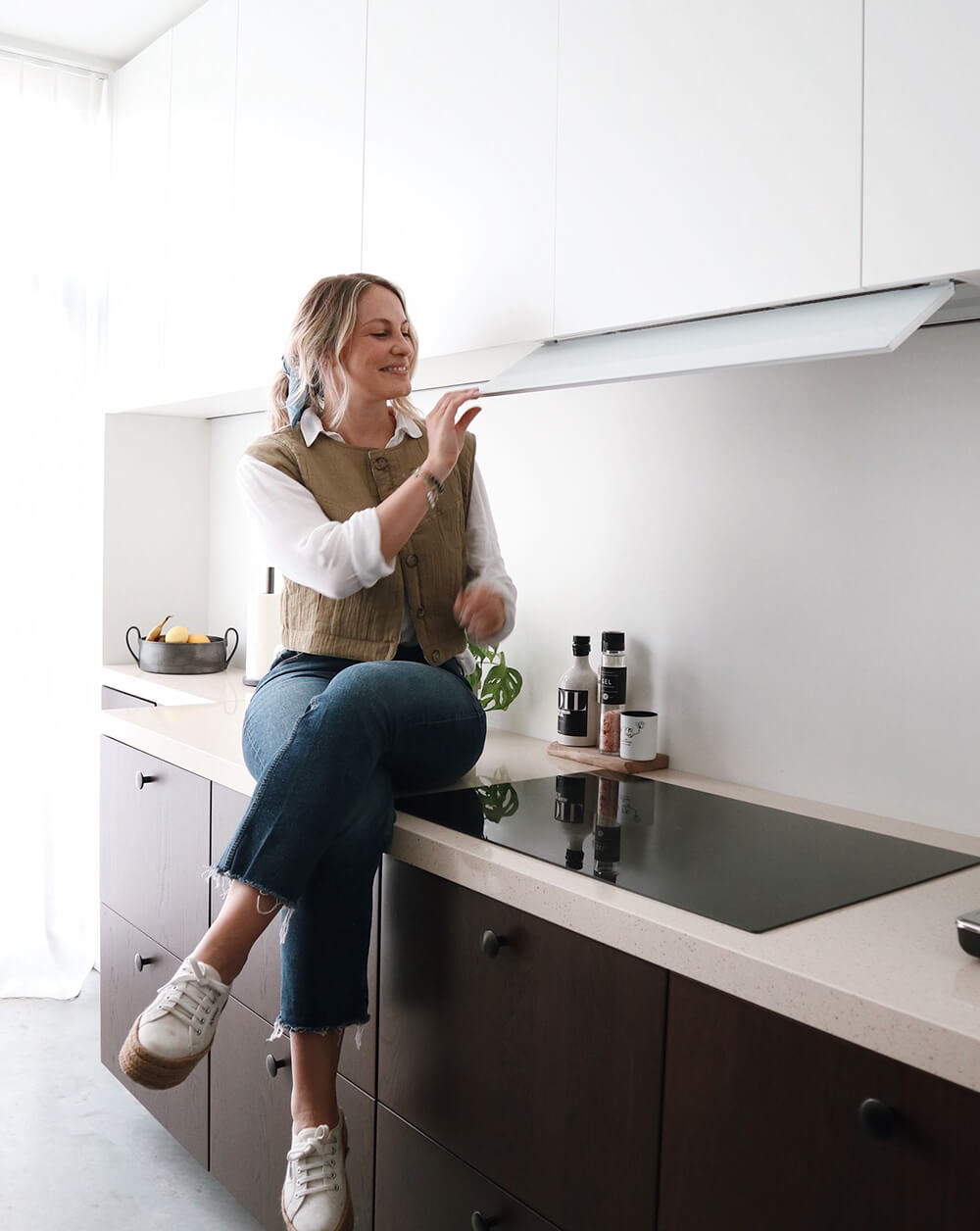 It actually looks like our current kitchen 😊. I'm really happy with the choices we've made and I would not want to change anything. Due to all the daily chores, I sometimes forget how beautiful my kitchen is. But when I relax for a moment and look at the kitchen, I fall in love with it all over again!
Naturally, I can appreciate other kitchens and styles, particularly amazing kitchens in other countries. But I'm 100% certain that I made the right choices for my own kitchen. It's both timeless and on trend. If I want to change something in the future, such as the style or adding extra colour, I can decorate it differently or refresh the bar stools or curtains.
How did your ideal kitchen take shape?
I wasn't actually looking for inspiration, but naturally I see a lot of things on social media and occasionally I read interior design magazines. When we wanted to tackle our kitchen during the renovation work, I took the inspirational images that I'd saved or torn from magazines. I clearly saw a common thread: an open-plan kitchen, a combination of dark wood with white for the cupboards, concrete on the floor, a cooktop in beige or natural stone and sleek lines.
You also chose a sleek-looking cooker hood.
It was important to choose the right cooker hood to fit with the lines of the kitchen. I'd have liked to have minimalist wall elements, but a high-quality cooker hood really was essential. In the past I'd chosen a Novy Fusion for my two previous kitchens. So this was an obvious choice. When you're not cooking, you don't notice the cooker hood. But when you use it, you can easily slide out the canopy so that it effectively extracts odours. It's the ideal solution for my shallow cupboards and sleek kitchen!
With three children at home, how do you make the kitchen childproof?
Well, I didn't give it much attention, really. We purposely did not choose marble, but instead opted for a convenient and maintenance-friendly cooktop. For everything else, we mainly followed our needs and preferences.
We've already heard that you're not a kitchen princess, but what dish makes you want to rush to the kitchen?
Something very simple I can make that looks appetizing. For instance, a tasty and trendy breakfast or healthy toast for lunch. In our kitchen, my husband is the chef who does the real work!


To round off, what is the secret ingredient in your kitchen?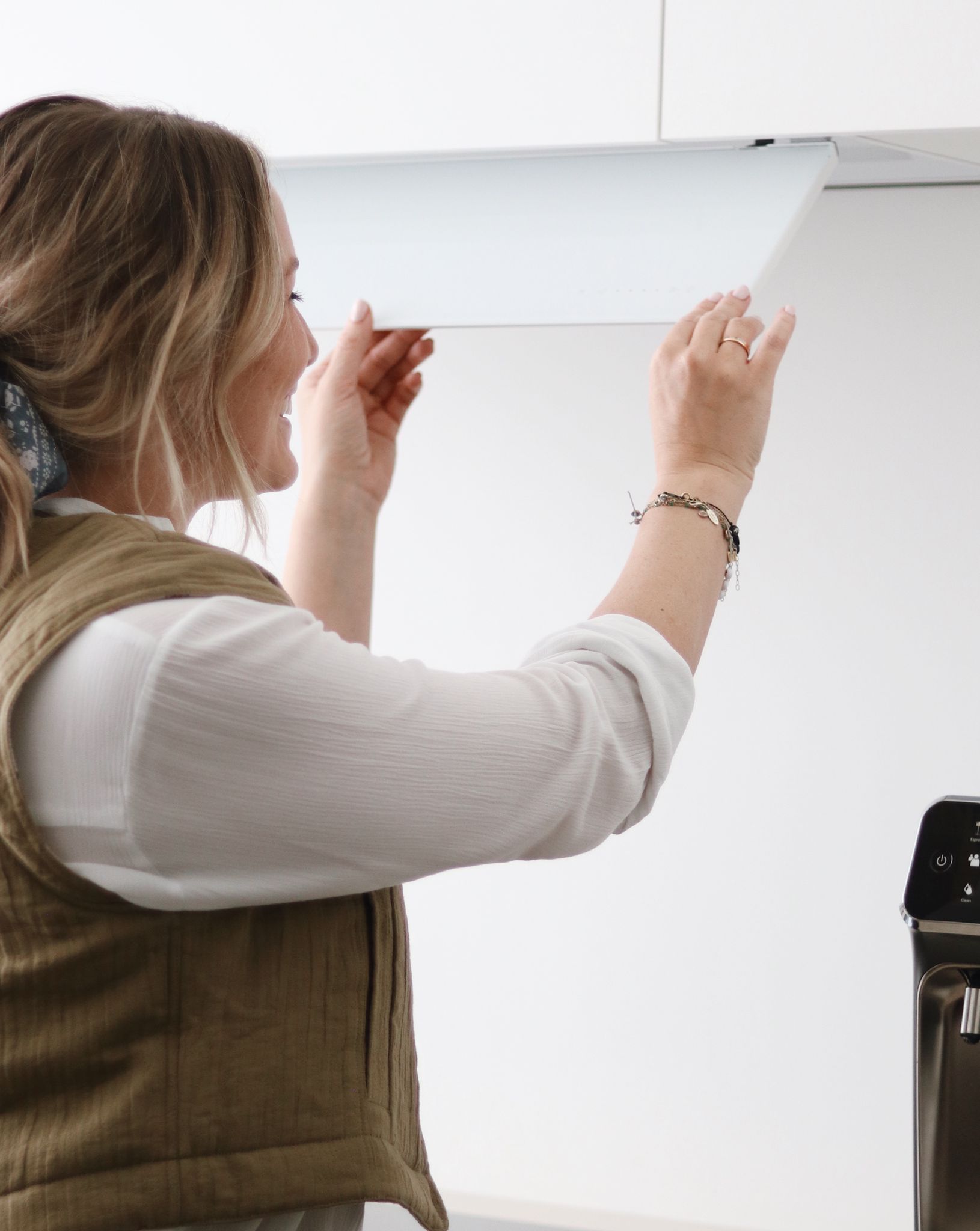 In terms of cooking or styling? Since I don't really cook much, I'll give you my ultimate styling tip! When you're choosing practical things, keep aesthetics in mind. Garish sponges and kitchen towels that stand out too much distract attention away from your lovely kitchen. Find a nice soap dish, a special fruit bowl, and put your oil and herbs on a stylish wooden board.
This tip incidentally also applies to kitchen appliances. For instance, do like I did and choose a cooker hood that is almost invisible, or go to town with a striking designer cooker hood. For me, the secret ingredient of a successful kitchen is getting the styling right!
Are you curious to know more about the Novy Fusion? Discover this elegant telescopic cooker hood and be surprised by its sleek look and powerful performance!