The ideal ceiling extractor hood for your kitchen in 5 steps

Whether you're a hobby chef or a pro, we're pleased to offer you innovative and tasteful appliances for any kitchen. This is also the case for our ingenious ceiling extractor hoods. Our Pureline and Cloud models come in various versions and with numerous options. Are you curious which one would be the perfect match for your kitchen? Here are five steps to help you choose the perfect ceiling extractor hood.
What is so special about the Novy Pureline and the Novy Cloud? Without a doubt, it has to be their innovative and silent operation. They powerfully and efficiently eliminate greasy cooking odours. They also blend seamlessly with the design of your kitchen. Is your kitchen compact or more generous in size? Looking for a concealed extractor hood or something that draws attention? Pick your favourite!
In addition to personal taste, the choice of a cooker hood depends on various technical factors. We're pleased to help you find the perfect ceiling extractor hood for your kitchen in five steps.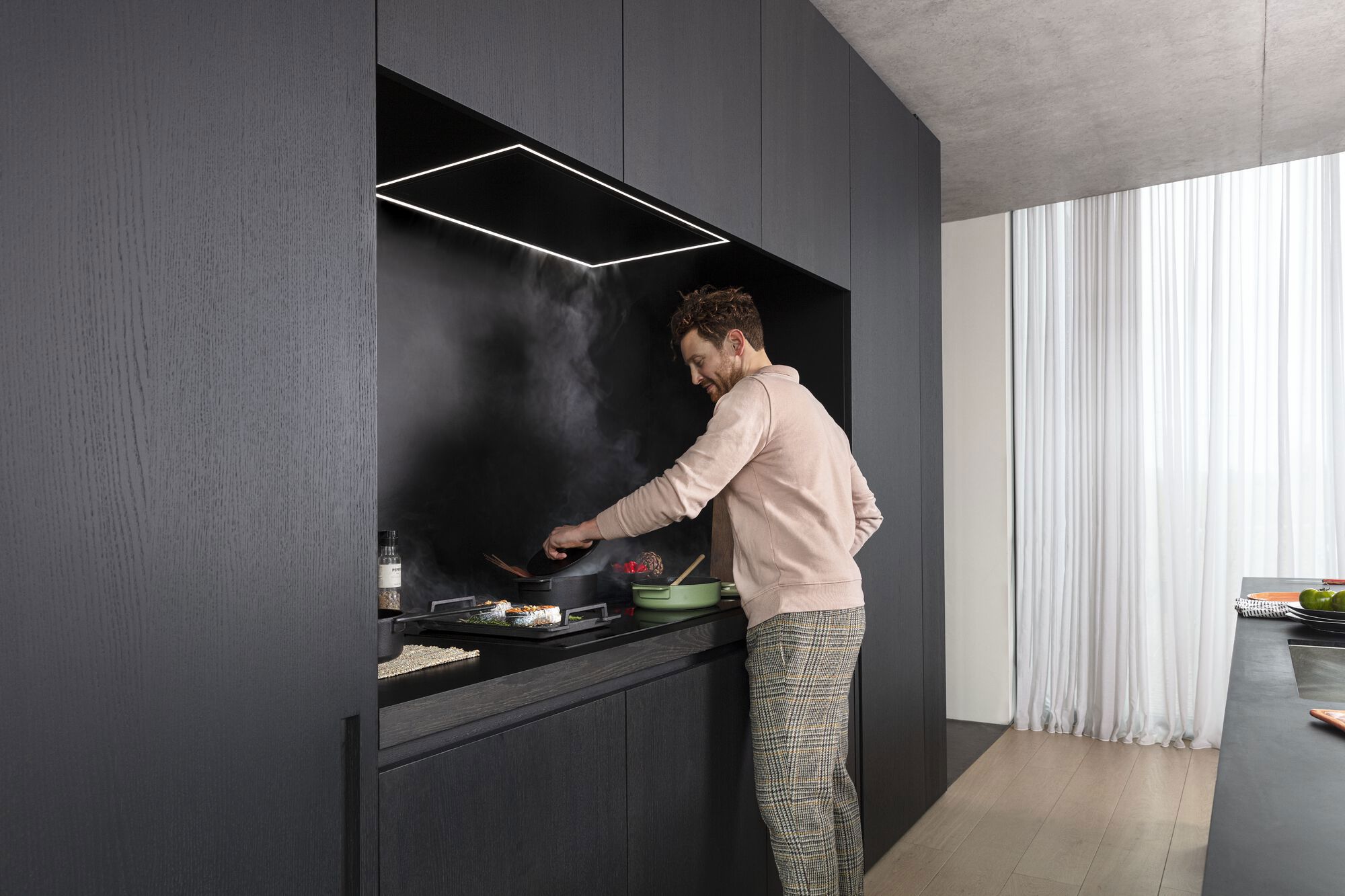 1. Wide, wider or the widest?
It's best to match the size of your extractor hood to the width of your hob. A ceiling extractor hood should ideally be at least the full width of your hob. Our ceiling units come in 90, 110, 120 and 150 cm versions.
Do you have a suspended kitchen ceiling? Then you should allow for a ceiling unit measuring at least 120 cm for hobs that measure 80 and 90 cm.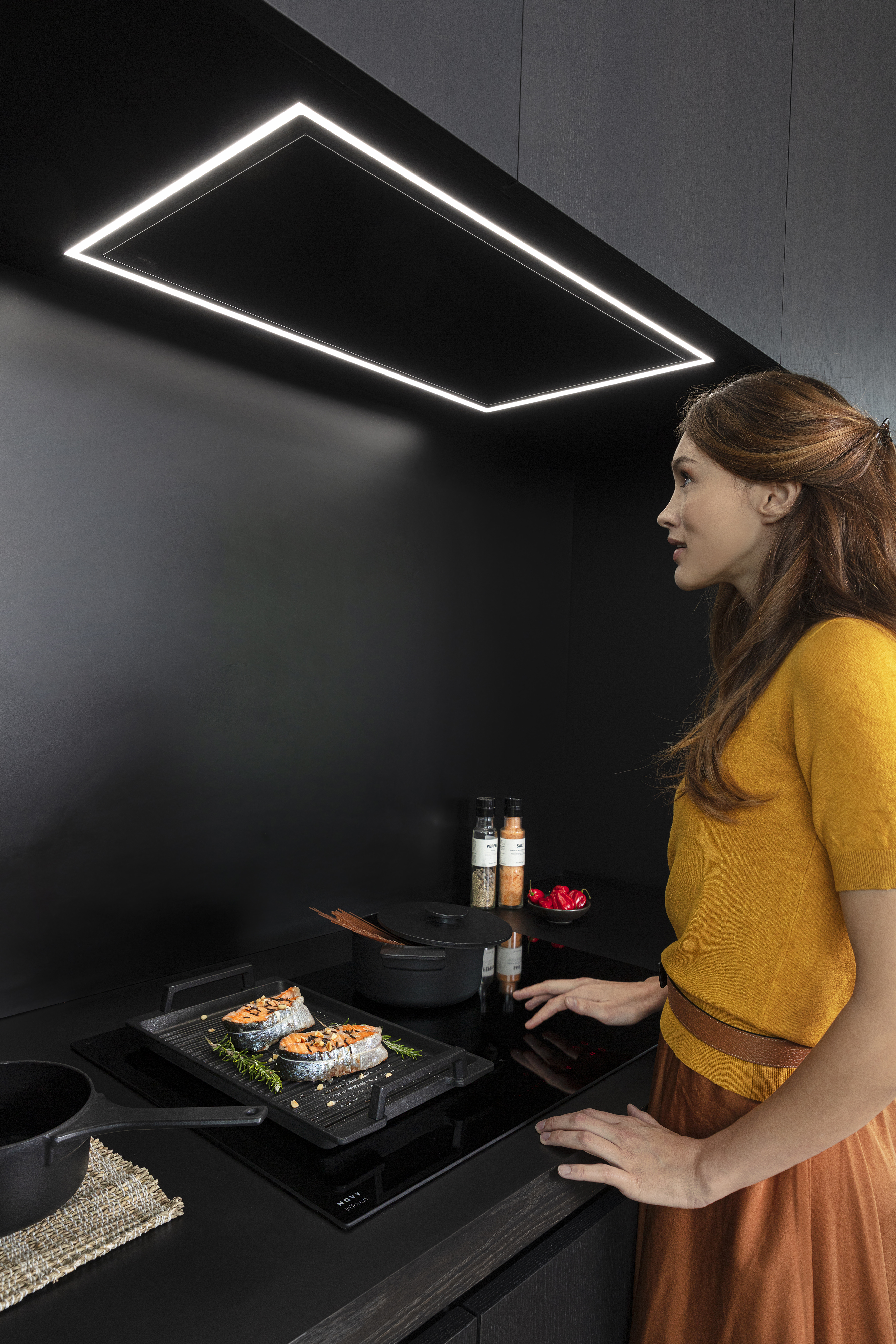 2. With or without LED lighting?
The Novy ceiling extractor hoods are available with or without LED lighting. Do you need additional lighting or want to create a special atmosphere for your culinary creations? Then choose the dual LED spotlights or the Pureline Pro LED strip. You can set the light intensity and colour temperature to your preferences. Furthermore, it is straightforward to adjust with a remove control via InTouch on your Novy hob or using the Novy app.
If you would prefer a minimalist design, choose a ceiling extractor hood without LED lighting. Connect external lighting (max. 300w) to the canopy or ceiling and control it from the extractor hood, remove control, or InTouch technology. Note, this solution is not dimmable.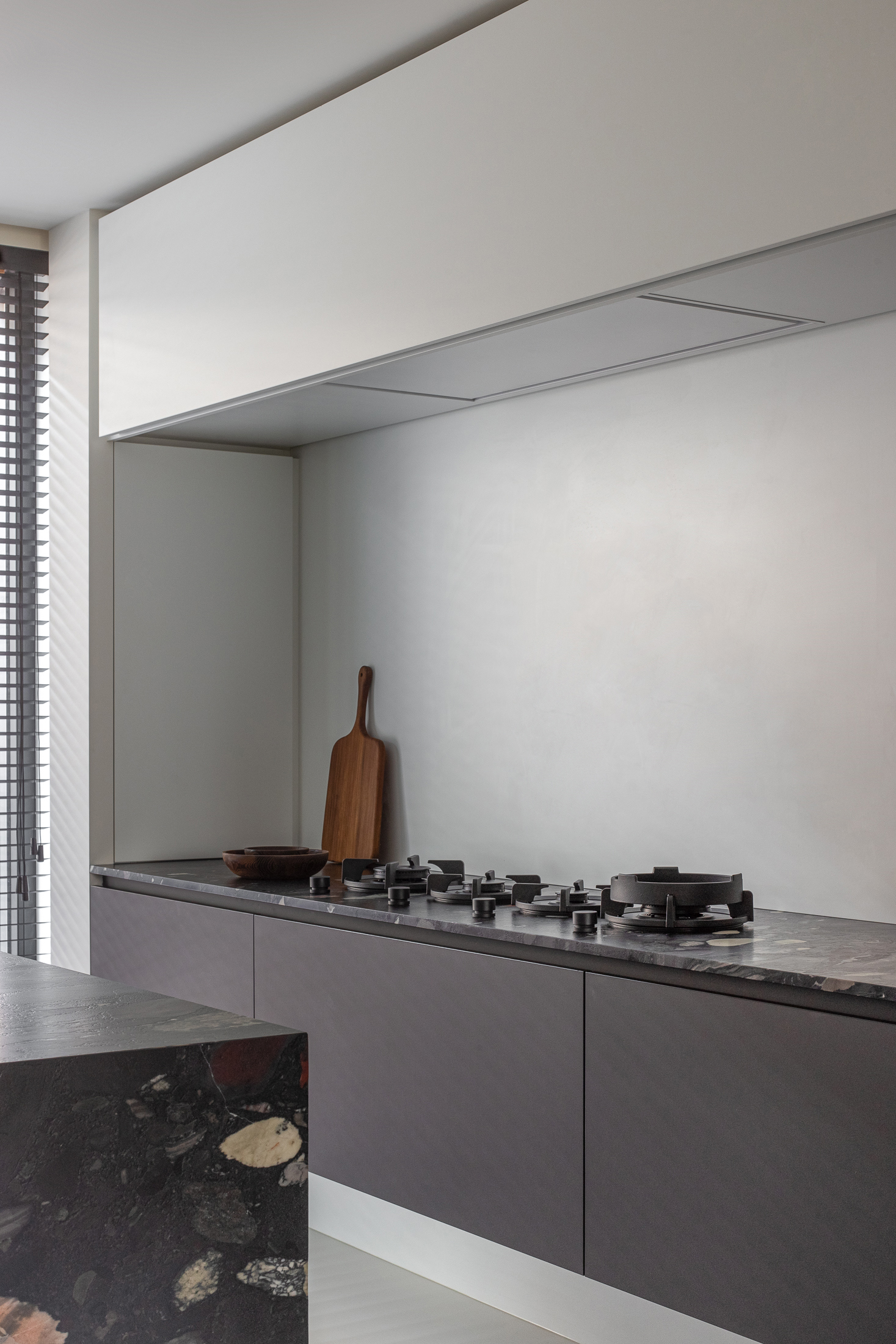 3. Recirculation or outwards air extraction?
If you're not able to extract air outwards and you have a ventilation system, a recirculating extractor hood is the solution you've dreamed of. Our Pure technology means that you can enjoy your wonderful cooking to the max without any annoying odours. Hot air is extracted, cleansed and then fed back into the kitchen. There's no need to compromise on the design, comfort or efficiency! In addition, a recirculating extractor hood has exceptional energy efficiency. After all, you recover all of the heat, so it's a win-win! If recirculation sounds interesting, you can choose between the Novy Cloud (with recirculation as standard) or the Novy Pureline (with an optional recirculation kit or air extraction outwards).
However, if you have a wall opening and you would like to choose a ceiling extractor hood with classic external extraction, the Novy Pureline is the perfect ceiling extractor hood for you.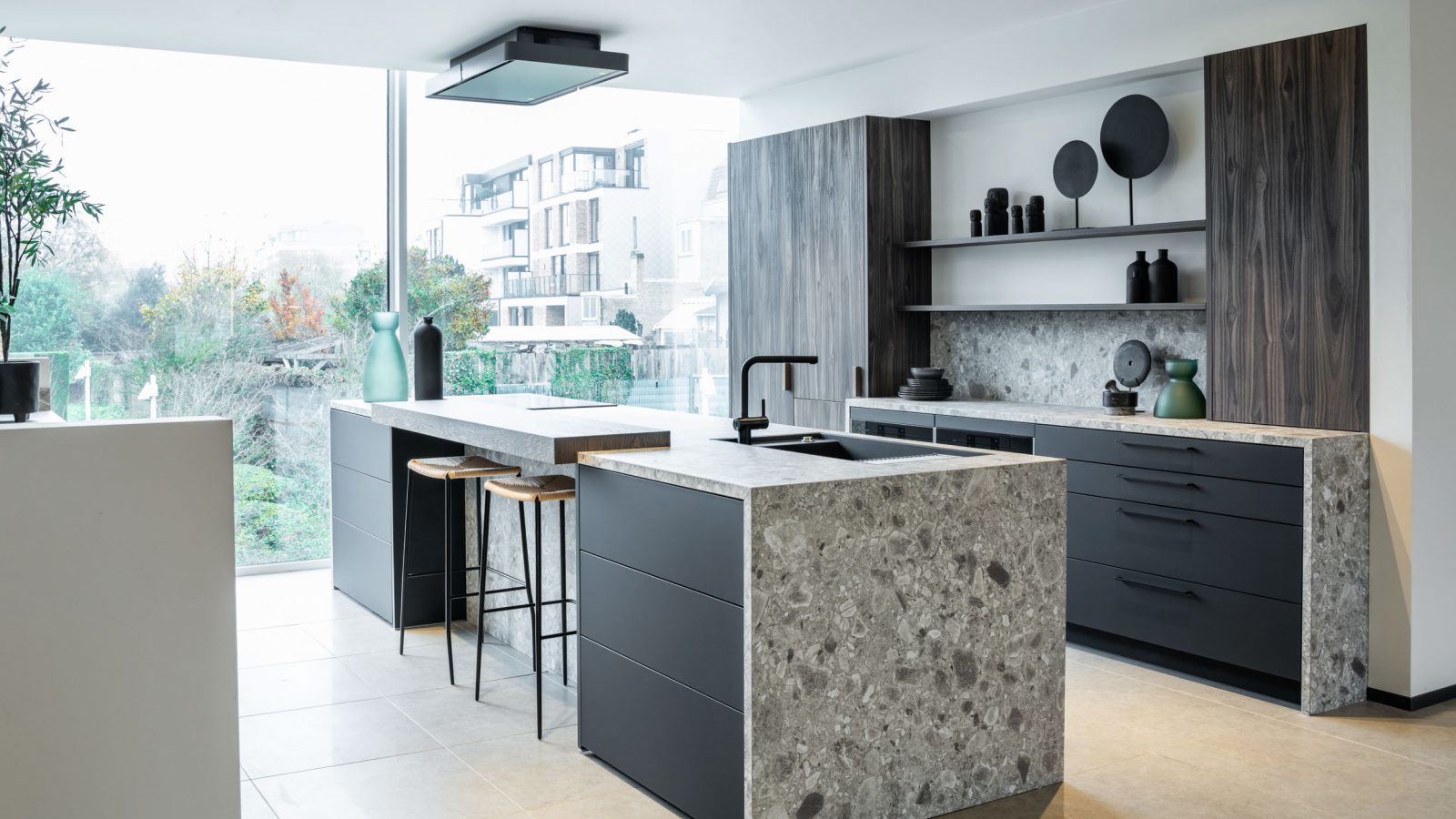 4. Built-in or fitted to the ceiling?
Thanks to Novy's flexible fitting systems, you can perfectly incorporate the ceiling extractor hood in any type of kitchen design. Would you like to build it into an alcove or into the ceiling itself? You can do both with the Novy Pureline. By contrast, the aerodynamic Novy Cloud fits onto the ceiling. It offers 100% performance without the need for any building work. All you need are a few screws and a power supply! 
You have to allow at least 85 cm and a maximum of 160 cm play between the hob and the underside of the ceiling unit.
5. Which type of motor?
If you opt for a Novy Cloud, there's no need to worry about the type of motor. That's because it comes fitted as standard with a built-in motor. The silent body encasing the motor means you can enjoy a chat while you are cooking without any disturbances.
With the Novy Pureline you can opt for a ceiling extractor hood without a motor or with an integrated Cubic motor. With the Pureline Pro you can opt for a compact motor (Pureline Pro Compact) or the integrated Cubic motor (Pureline Pro). The versatile and compact motor saves space and the minimal installation height is only 19.5 cm, which makes it perfect for smaller rooms. An integrated Cubic motor on the other hand provides the flexibility you need as the motor can be rotated in any direction. This guarantees that it works optimally!
The Maxi Pureline (150 cm wide) and several other  Pureline models without a built-in motor are available for applications with an external motor.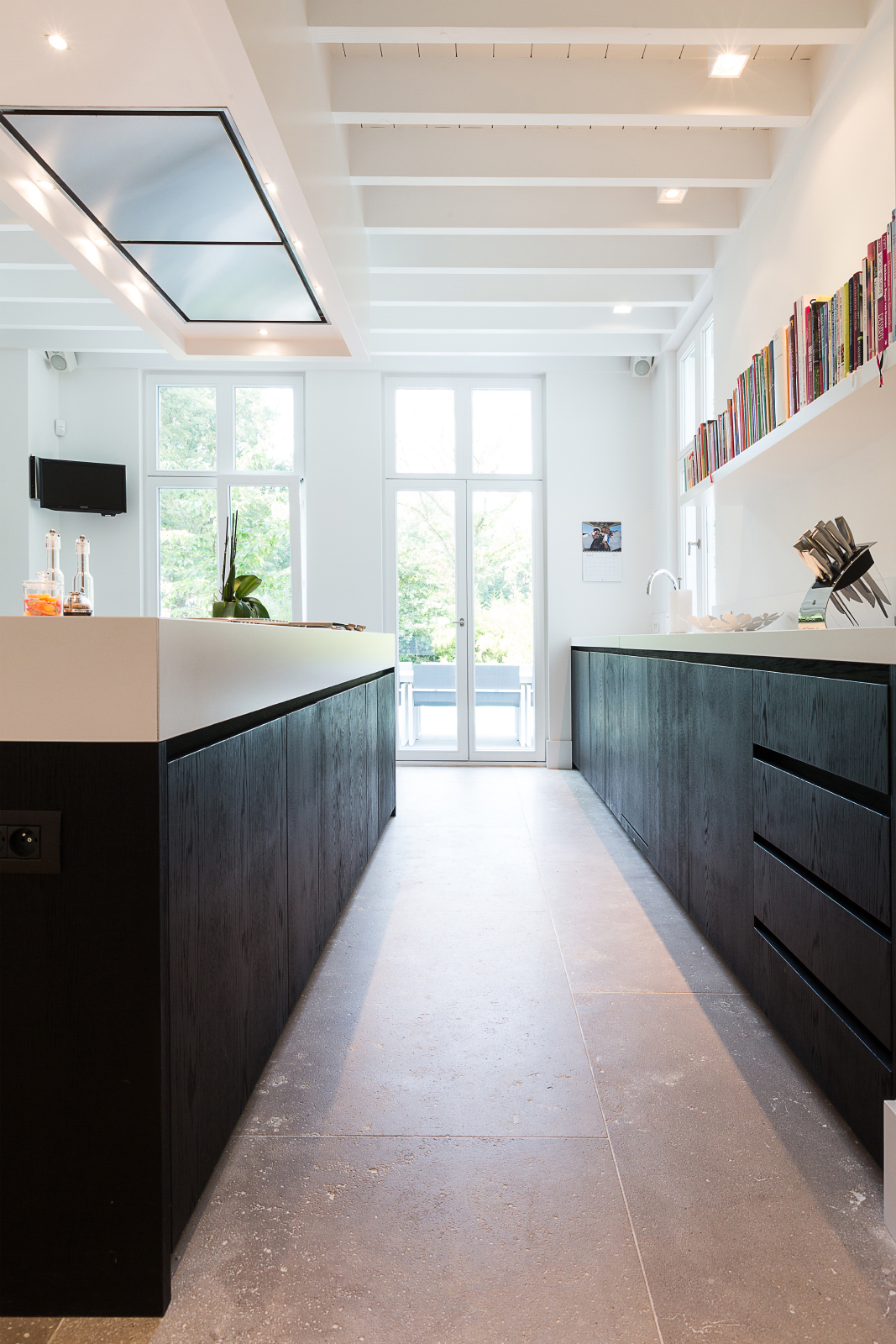 Have you picked out your perfect ceiling extractor hood? Or would you like one of our experts explain everything to you? Visit a Novy dealer near you. You can be sure to receive personalised advice!