The main kitchen trends of the moment
All about kitchen design and layout
As our homes are getting smaller, the living space function is shifting towards the kitchen. No wonder that we pay ever more attention to kitchen design and layout. 


The 5 trends in kitchen design

1. Black is the new white


The stark monolithic white kitchen gives way to colour. Mainly dark colours like hues of black, dark grey, taupe and greyish green are taking over.



2. Natural wood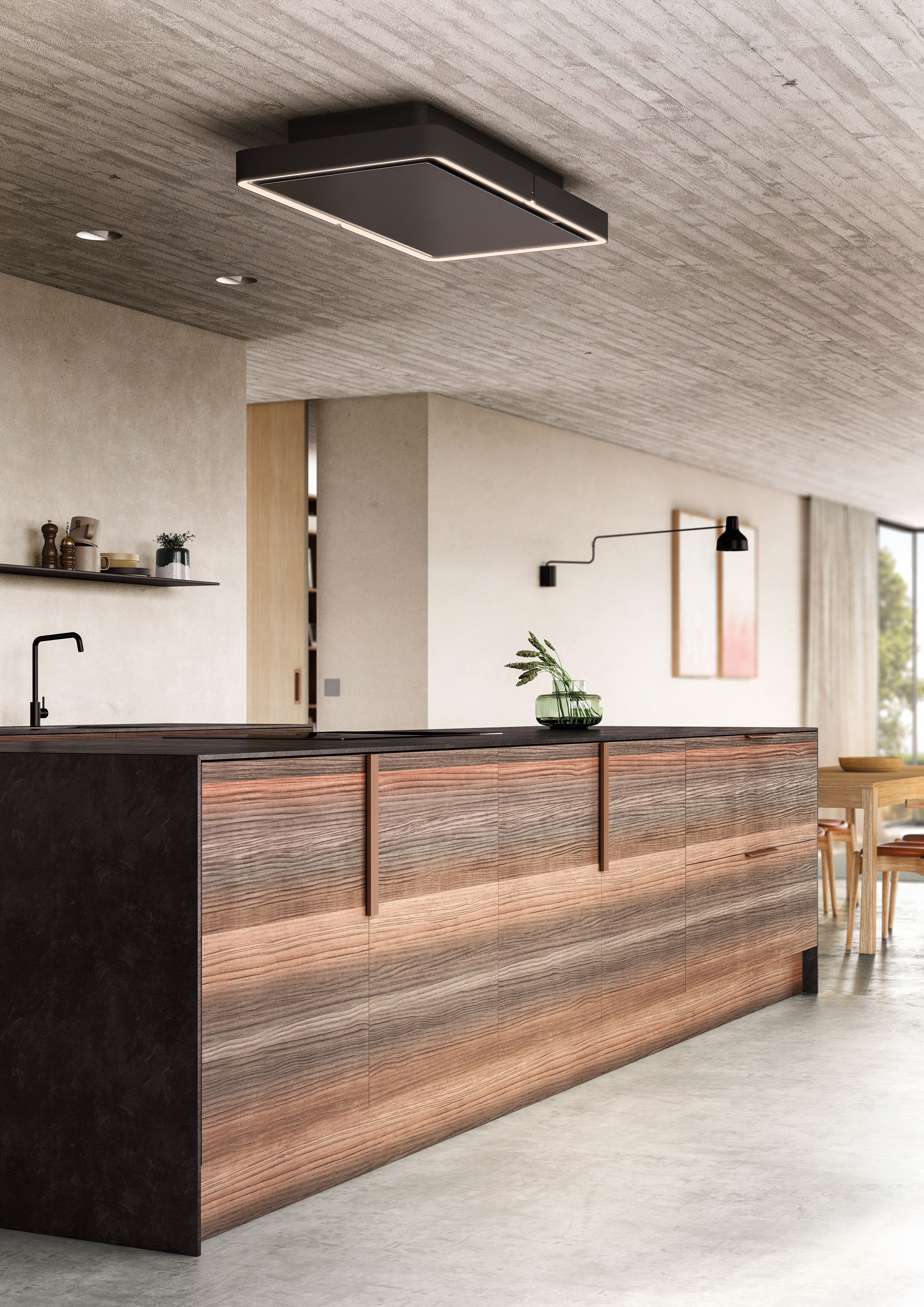 Another novelty is the use of natural wood with a clearly visible grain for a natural look.
3. Not just pretty, but also smart


Smart storage space and functional design are gaining importance. It's not only about what the eye wants, but the brain just as well. The way you use your cupboards is just as important as their fronts.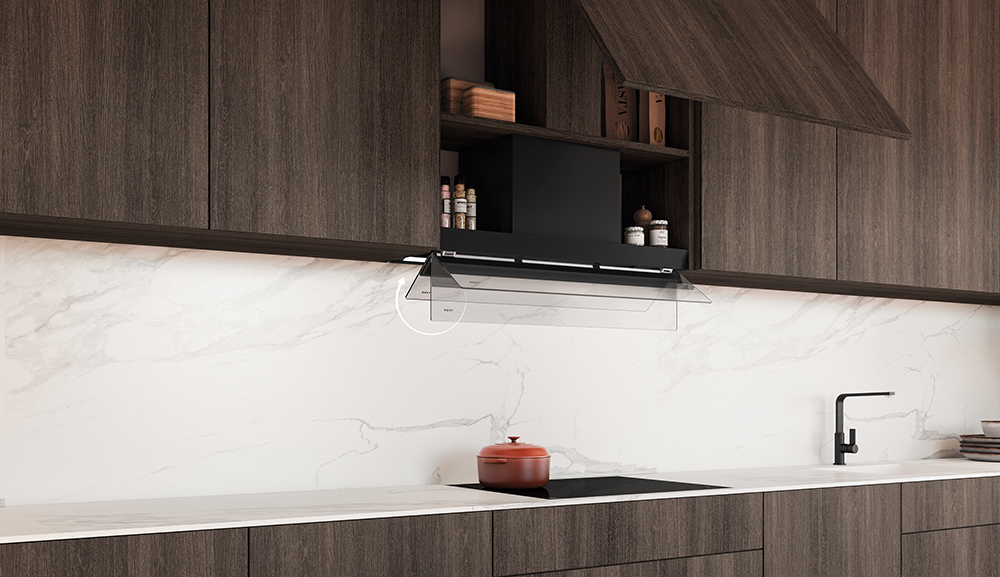 4. Modular kitchen


The kitchen remains the beating heart of our home. The multifunctional layout gravitates around a spacious work surface that can be used for cooking but also as a table or a writing desk.


5. Appliances that help us enjoy


Appliances are getting smarter as well – they signal when it's time for maintenance, hobs detect when pots need to be heated, cooking zones feature sliding controls or can be linked to a timer…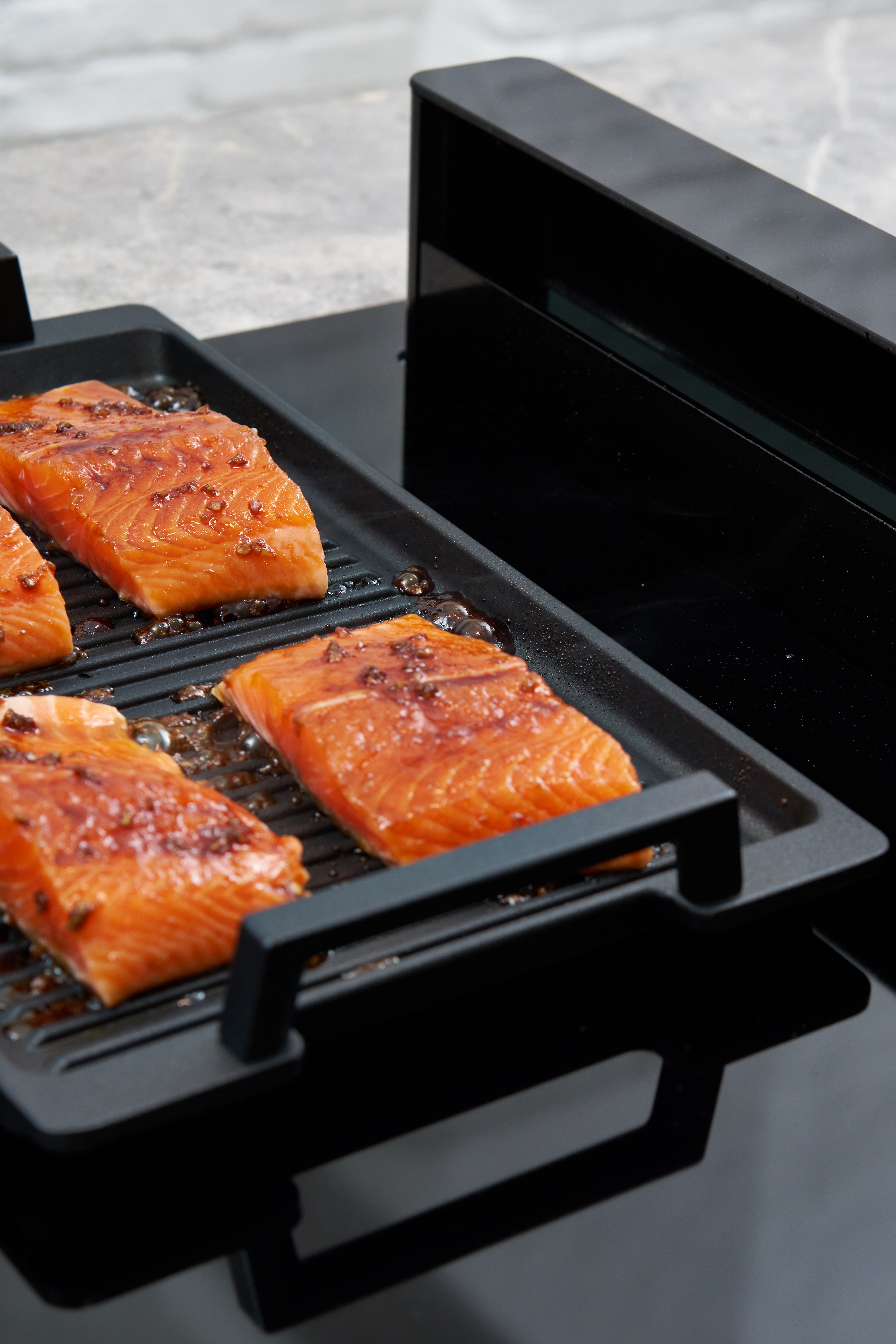 Trends in practice
The induction hob with its integrated cooker hood Novy Panorama is a perfect match with these trends: it is a deep black and fits seamlessly into the work surface. Thanks to the slider system every separate cooking zone has its stepless adjustment. The worktop cooker hood vanishes into the hob surface when not in use, and gives you the choice of three different heights, function of the pots and pans you're using.

The cooker hood quickly and efficiently evacuates all cooking vapours. Through the recirculation system, the air is re-introduced into the kitchen, completely odour-free. And when the filters need cleaning or require maintenance, you receive a signal. That is the case for all Novy cooker hoods by the way.

Careless cooking anyone?