This dish makes you look like an accomplished Japanese chef (without having to prepare the same dish for 20 years)
Shiitake, miso and soba noodles: veggie, delicious and ready in a flash.
The Japanese chef is a patient man/woman. They often spend their entire career optimizing one particular dish. That's good for us, because the recipes that reach us are so refined that it's a delight to discover the subtle aromas and flavours.  
Typical in Japanese cuisine:
Use of fresh and pure ingredients
Fast and simple preparations
Use of seasonings like miso and fermented sauces like hoisin- or fish sauce
Emphasis on vegetables, fish and shellfish
No Japanese cuisine without rice or noodles
Good to know:
Traditional Japanese cuisine didn't use any meat – the killing of animals was not allowed and the consumption of meat was introduced only after the arrival of Dutch and Portuguese merchants.
Want to give it a try? This recipe is fail proof!
As a first introduction to the Japanese cuisine we propose a simple noodle dish: Shiitake, miso and soba noodles.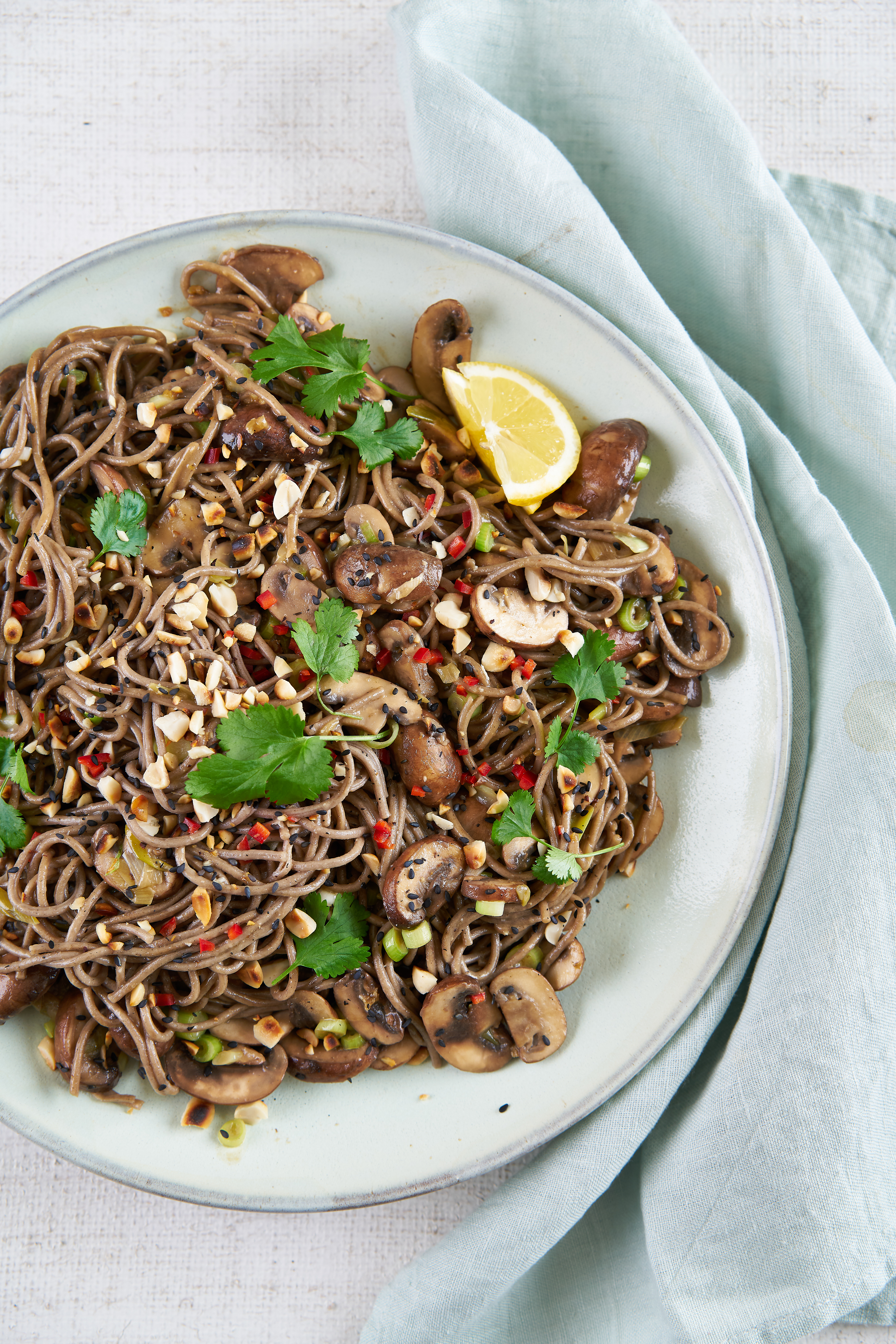 This is what you need (for 6 people) 
60 g white miso (or 'shiro miso')
60 g salted butter, at room temperature
1 bunch of spring onions
750 g shiitake mushrooms (can be replaced by brown chestnut mushrooms)
A small lump of salted butter
Juice of ½ lemon
Szechuan pepper or black pepper
600 g soba noodles
½ teaspoon sesame oil
3 tablespoons soy sauce
3 tablespoons sesame seeds
Preparation in 7 steps:
Mix the miso and the salted butter into a smooth paste
Cut the shiitake in strips.
Cut the spring onions in coarse pieces of about ½ cm. Cut in a 45° angle for good looks.
Heat the lump of salted butter and fry 1/3 of the spring onions.
After 2 minutes, add the shiitake and let fry for about 5 minutes.
Add the miso-butter and let simmer for a few more minutes.
Sprinkle with the lemon juice and season with pepper.
Boil the soba noodles* al dente in salted water. Strain away the hot water and cleanse with cold water to avoid sticking. Season with the sesame oil and the soy sauce.
The finishing touch
Add the soba noodles to the shiitake and stir together well. Sprinkle with the remaining spring onions and the sesame seeds.
Slurping allowed!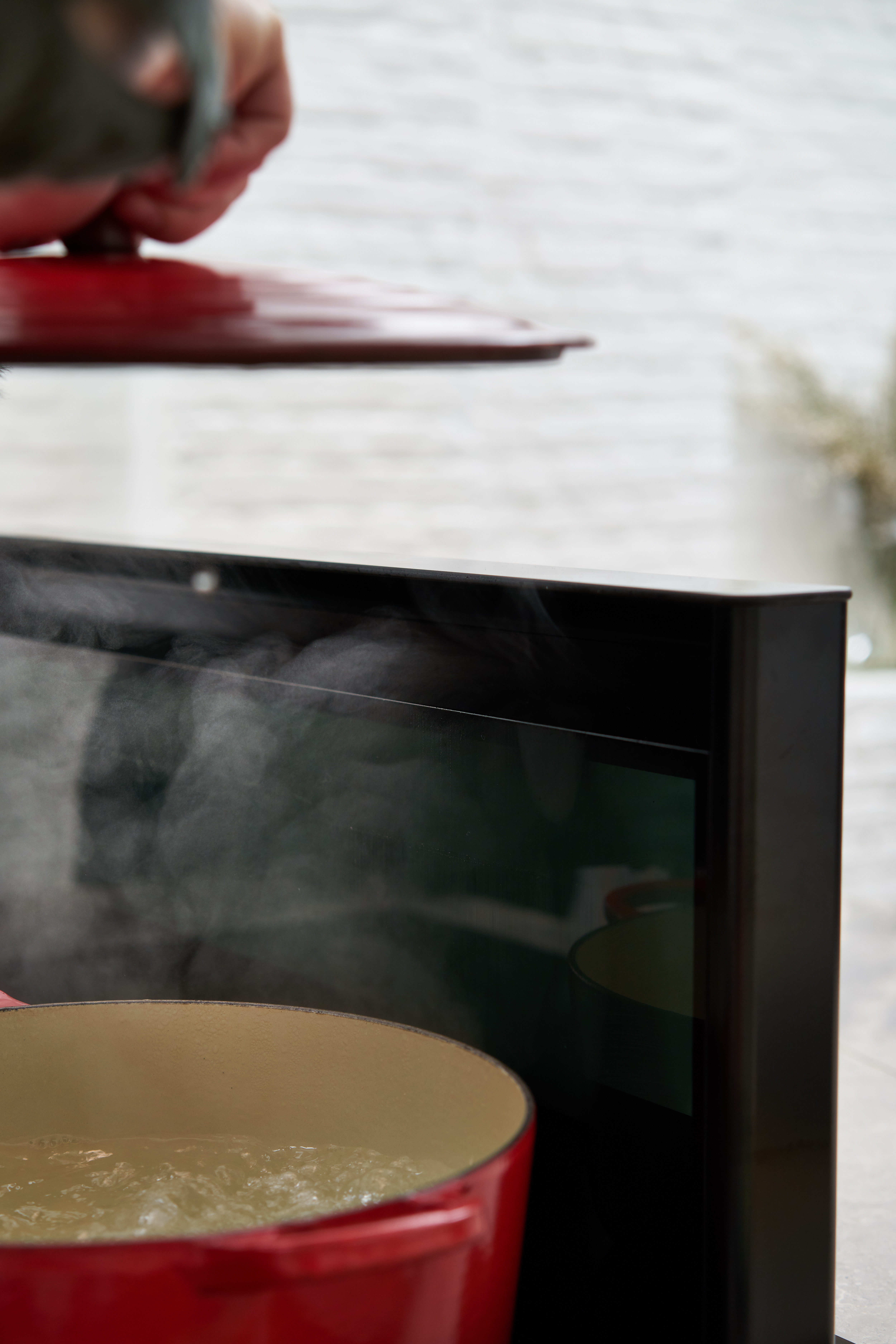 Japanese slurp unapologetically while eating. This adds air to the food, which makes it taste even better! "Itadakimasu"
The secret of the ultimate zen-factor
* The worktop cooker hood Novy Panorama Pro offers a Power function, which allows you to bring the water for the noodles to a boil at turbo speed. Thanks to the large cooking surface and the easy adjustability of the various cooking zones, you can easily do different preparations at the same time.