voizine opts for the functionality and good looks of the Panorama 120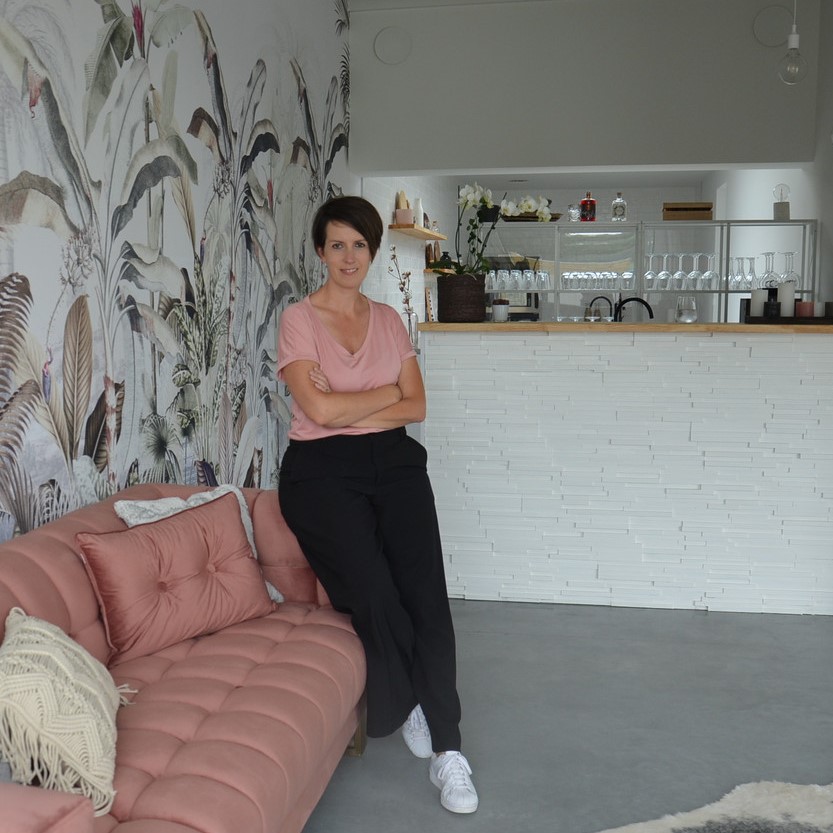 Ine De Schryver transformed her grandmother's house into a multifunctional meeting and function venue: voizine. She also gave a lot of attention to multifunctionality in the kitchen. This is why voizine and the Panorama 120 are a match made in heaven!





voizine: charming surroundings for a wide range of activities


voizine is first and foremost a meeting space and party venue, but in practice it is so much more than that. During the renovation work, Ine placed a strong emphasis on the multifunctional nature of voizine. Her aim was to create a top-quality venue with a homely character that had the necessary flexibility for a wide range of activities. For instance, you can use voizine for business conferences, receptions and parties in a family environment, but people also organise cookery workshops here.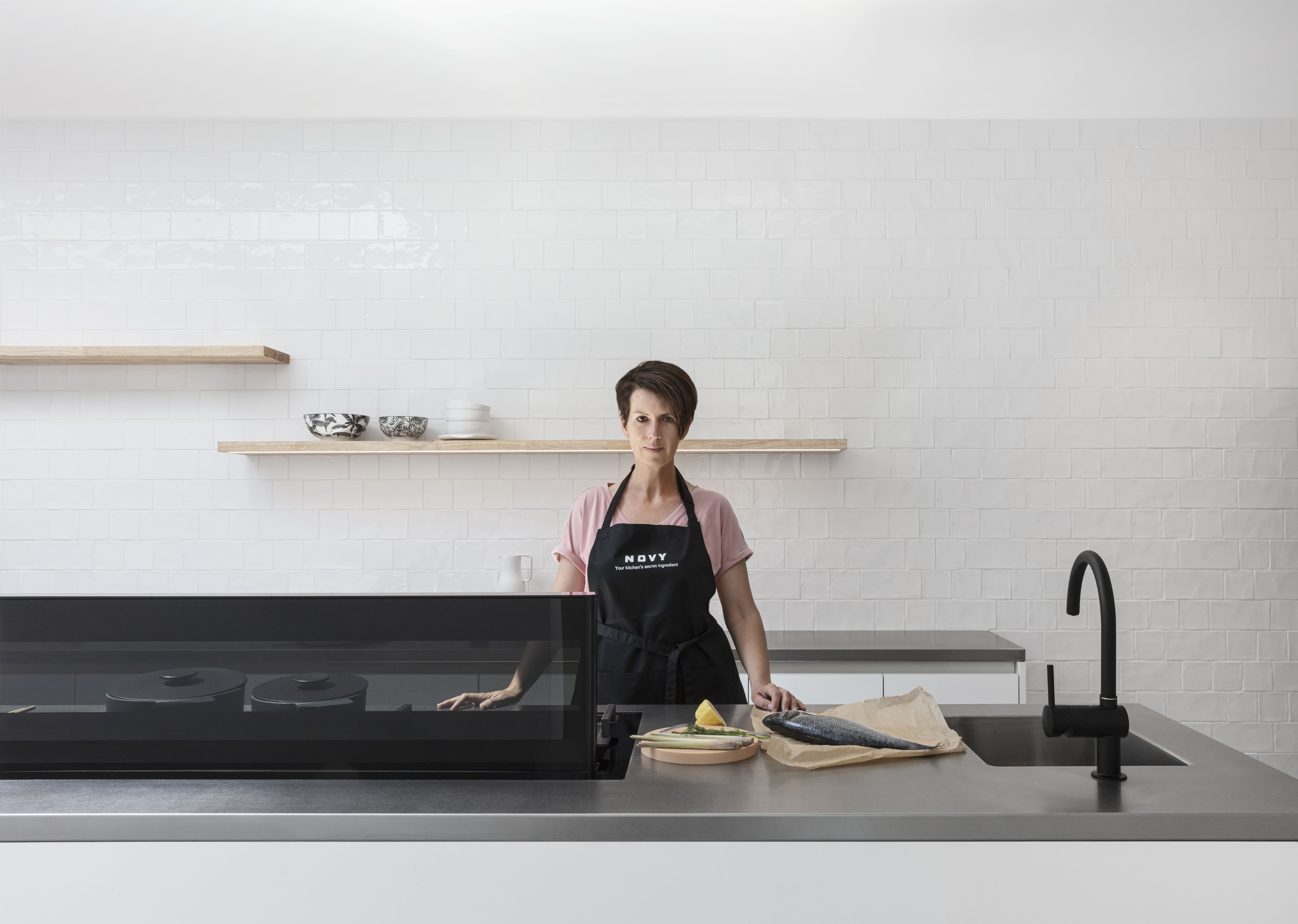 What did the ideal voizine kitchen look like?


"We wanted an exceptionally functional kitchen for the caterers and professional chefs who work here. On the other hand, we also placed great importance on its appearance. That's because we wanted to appeal to food bloggers and vloggers who are looking for a nice location for a shoot. It meant we needed to find a match between functionality and aesthetics."
This what you found in the Novy Panorama 120?


"Absolutely. The Novy Panorama 120 perfectly caters to our kitchen requirements with its five induction zones and integrated extraction. As we have a large skylight above the kitchen island, there is not enough space for a cooker hood."
So Panorama and voizine are the perfect duo?


"They certainly are. When we have guests who are visiting the location, they're immediately fascinated by the Novy Panorama. The hob with an extractor was very subtly concealed in the sleek worktop which means you hardly notice it. It's so discrete that it immediately catches people's attention (laughs)."
To round off, what is the secret ingredient of voizine's kitchen?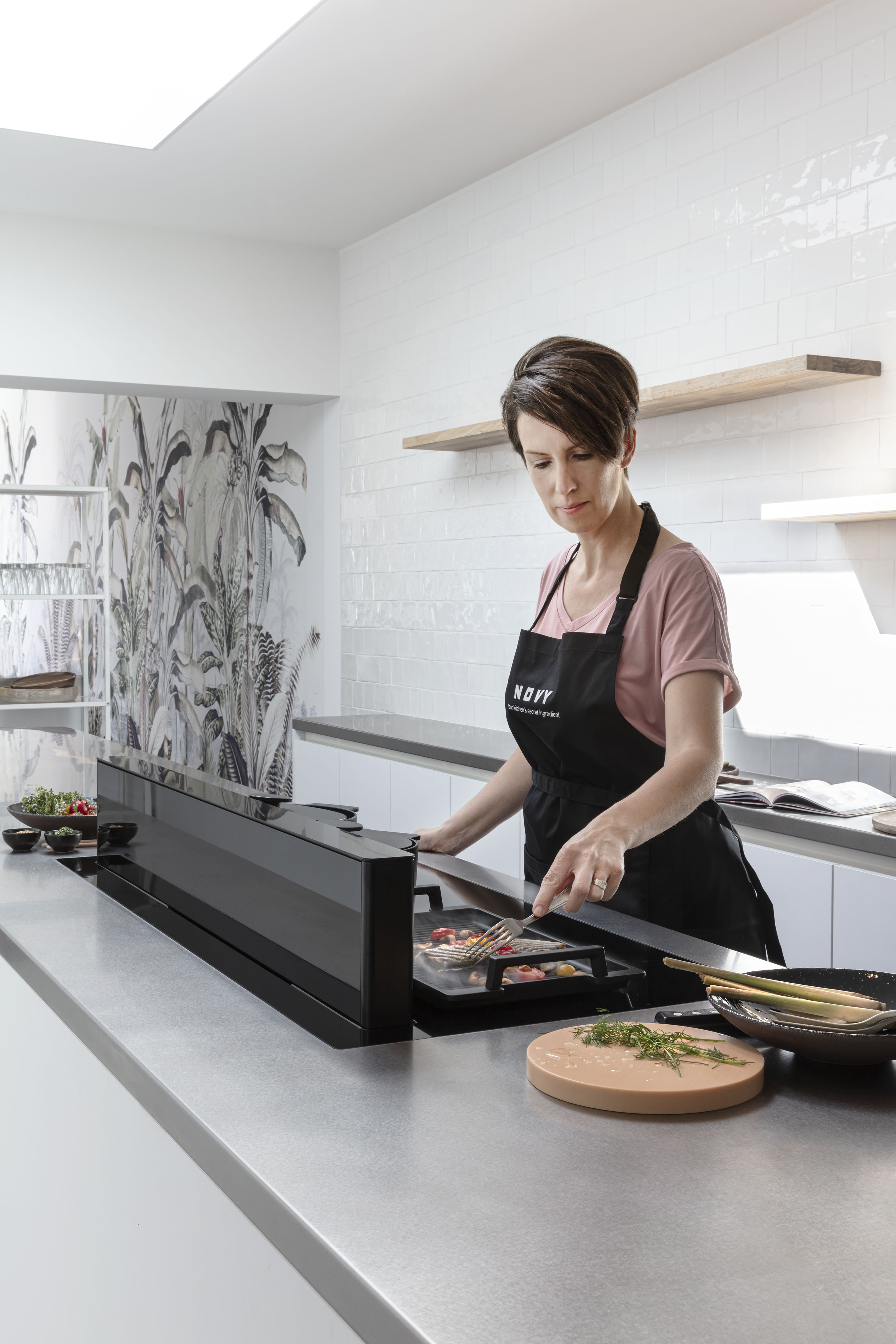 "The versatility of the Novy Panorama 120! During the high season, we go from one event to another at a fast pace. It means that voizine has to look impeccable at the start of every single day. Unwanted odours from the previous day are absolutely forbidden! The 8 settings mean we can smoothly adjust the intensity. The lower, silent settings come in very handy during meetings. When we renovate our own kitchen at home, there's one thing we already know for sure: we're going to be cooking on the Novy Panorama 120!"