Which type of kitchen is perfect for you?
Do the test!

Simple but practical, cosy and spacious or 100% high tech: the perfect kitchen for every kitchen prince(ss)


1. In your kitchen…
a) … there's a whole lot of cooking going on, but also a lot of talking, homework making, aperitif pouring … in short it is the most popular place in the house... A
b) … you're cooking almost every day, generally about half an hour. B
c) … there's not much cooking going on, so it generally is a very clean place. C

2. You can't do without this in your kitchen:
a) A good pair of scissors to open your ready-to-eat meals B
b) An induction hob with intuitive functions C
c) A multifunctional oven A

3. Cooking for you is …
a) … pure relaxation A
b) … just a practical must B
c) … a way to pamper and surprise your friends C
4. When you're in the kitchen, this scenario is the most likely:
a) Chaos! It smells delicious, it will taste real good, but right now it is still a mess with peelings, empty packaging, kitchen tools and spilt truffle oil. In the meantime you're chattering with your guests, pouring them more drinks and a minute later you don't remember what it was you were doing. C

b) Chill! You're leafing through a magazine while the (microwave) oven takes care of your meal. B
c) Cosy! A wooden board full of cut-up veggies, simmering pots, some background music and the most delicious odours. A

5. This is a dish you like to serve or would like to serve one day:
a) Lobster with a coriander salsa C
b) Rack of lamb crusted with nuts and herbs, asparagus and baby potatoes A
c) Chicken curry with rice B
6. You're dreaming of a new kitchen. Your budget is…
a) Fair. Your kitchen is really the heart of your home, you spend a lot of time there with your family. Moreover you love cooking and you want high-quality equipment in a kitchen of lasting quality. A
b) Considerable. You want quintessential design with top quality appliances to show off. C
c) Limited. There are still other plans on your agenda, so the budget is restricted. Anyway, you're not into high tech appliances or expensive materials. B


7. Most important in your new kitchen is …
a) … the design work surface in pure marble C
b) … a large work surface A
c) … a practical cupboard layout B


8. As soon as your new kitchen has arrived, you …
a) … make pictures and a story to post on your Instagram. B
b) … put a bottle of bubbles, crisps and other snacks on your new cooking island to start your first aperitif. C
c) … immediately send out invites for a few dinner parties: you really want to cook for your family and friends now. A
This is your score
Mainly A?
You are a foodie, a kitchen prince(ss) or at least someone who loves being in the kitchen and pamper others with your dishes. You feel at home in your kitchen, this is where you relax and you can enjoy yourself. So it's obvious that this has to be a pleasant place: spacious, well lit, cosy. You're not into the latest gadgets – you want your equipment to be of high quality and reliable. The cooking island is a must: you need a large working surface and you also like to have your family or friends around while you're cooking.
Your ideal kitchen: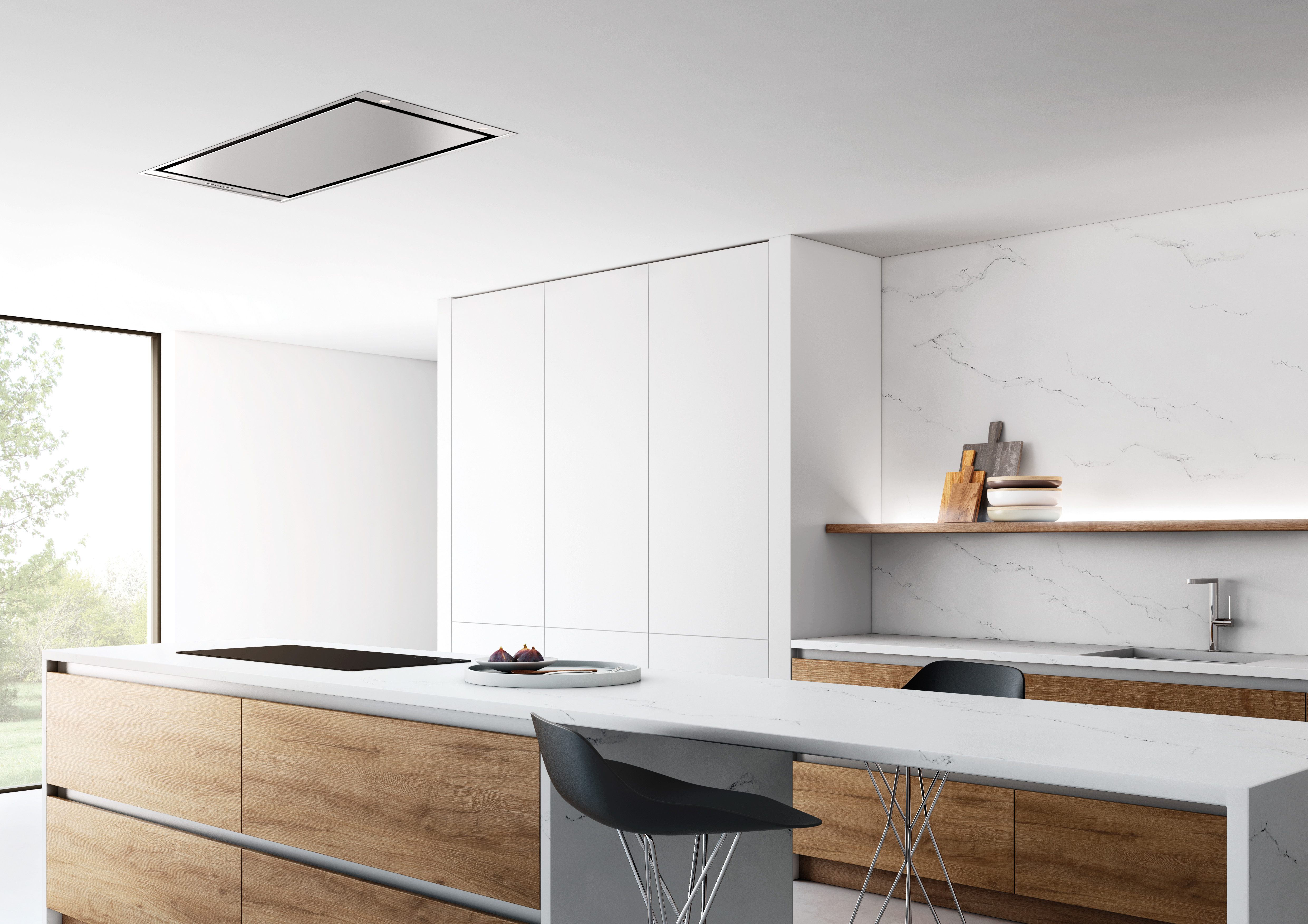 Your ideal Novy-appliance:
in combination with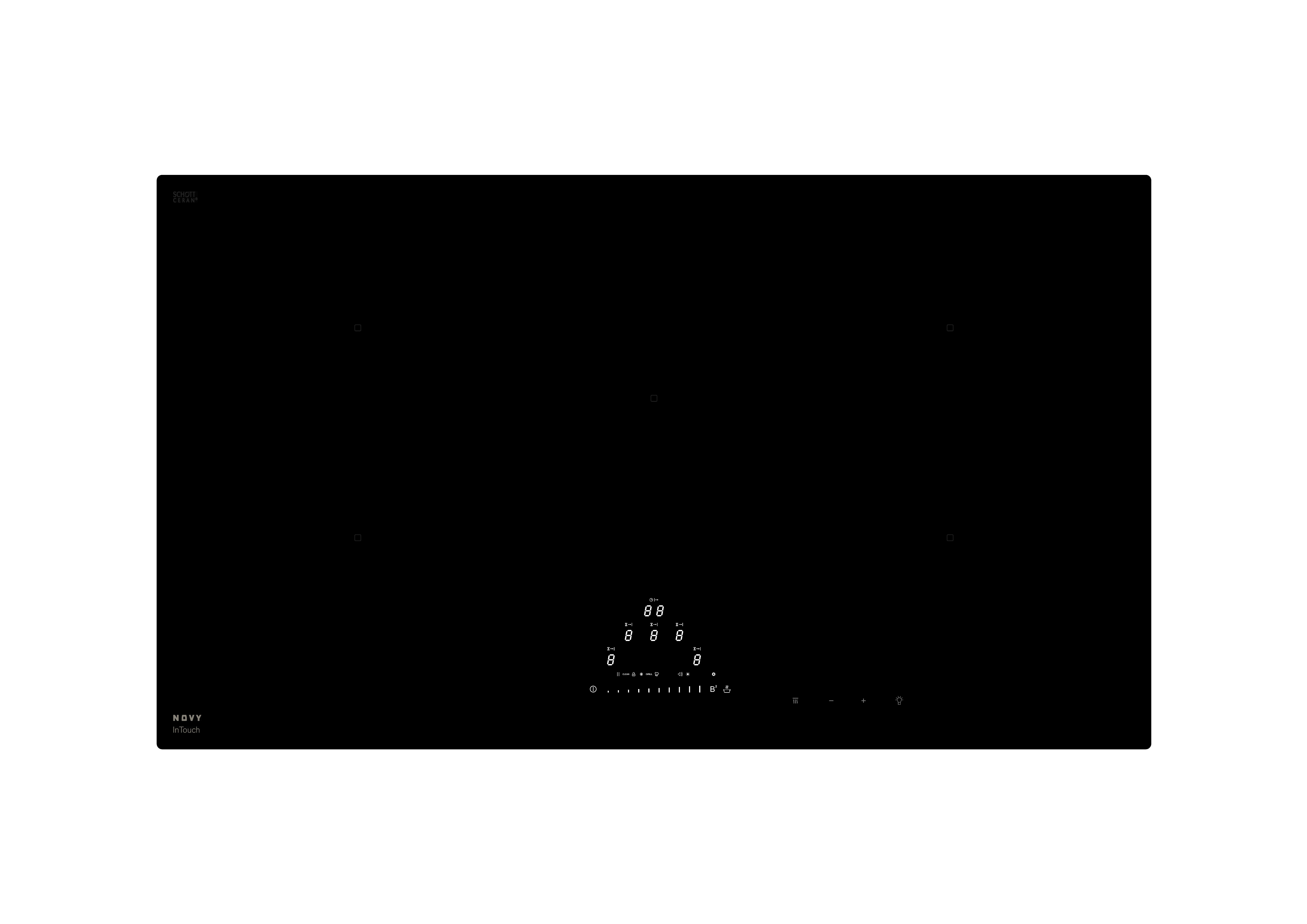 Mainly B?
You regularly cook, but mainly because you have to and not because you want to. Cooking doesn't relax you, so you choose dishes you can make with your eyes closed and you know your family will like. Pasta bolognaise, spinach, mashed potatoes and fish sticks, meat loaf, that's the kind of dishes you serve most. Once or twice a week you go for the even easier solutions: you shove a pizza in the oven, you put some ready-to-eat meal in the microwave, or you bring home some take-away. Your kitchen is rather small and compact and mainly has a practical layout and lots of storage space.
Your ideal kitchen: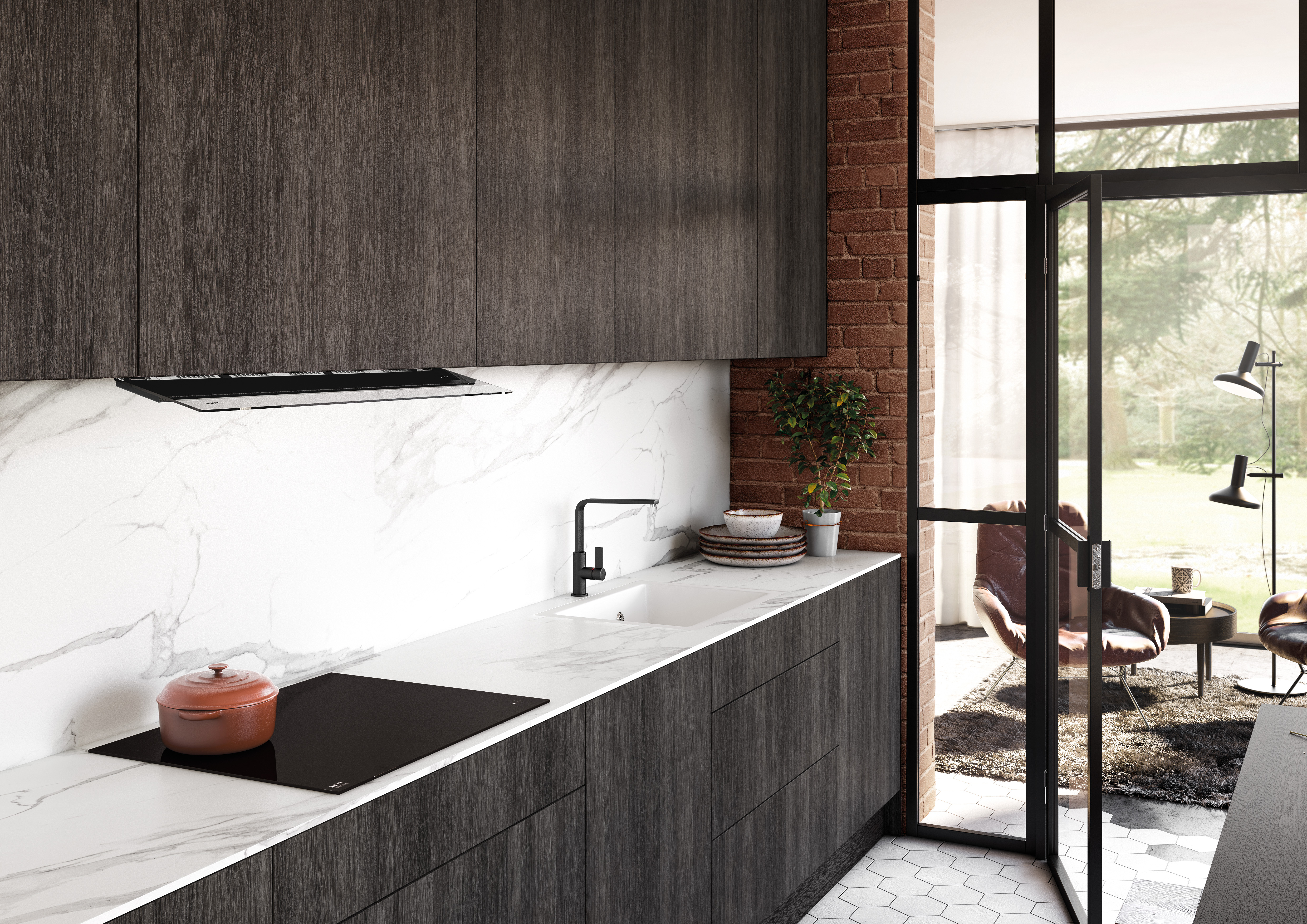 Your ideal Novy-appliance:
in combination with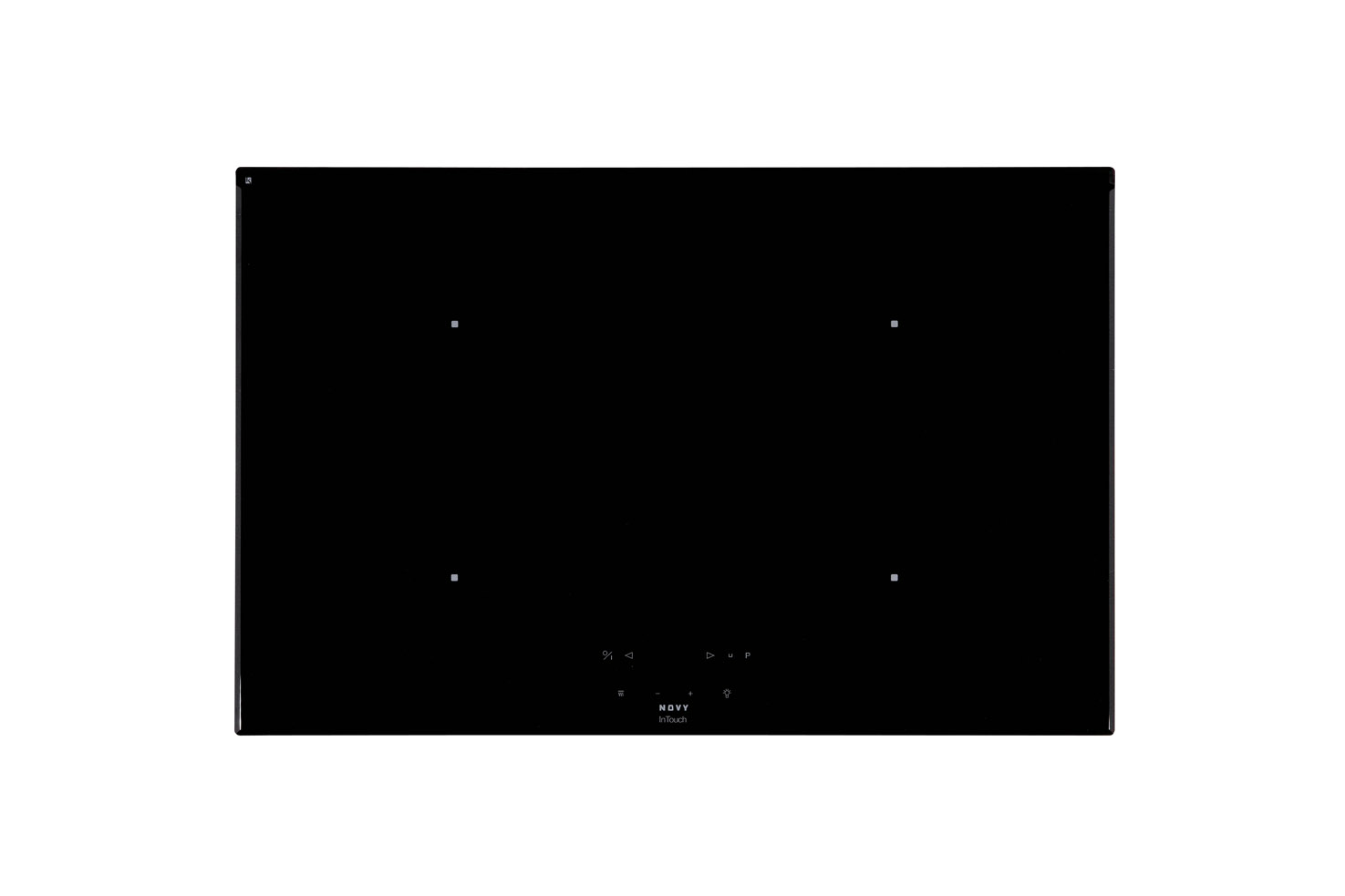 Mainly C?
You love to cook and especially to show off with some special dishes, but you don't want to spend every evening in the kitchen. After all, there's still so many hot and happening trendy restaurants to be visited … When you're cooking, you like to have some friends around and cook for them. You like them to hang out in your kitchen – after all it's a sight to see: spacious, designed with state-of-the-art finishing and of course some high tech equipment that you love to demonstrate. 'Show cooking' could actually be your middle name.
Your ideal kitchen: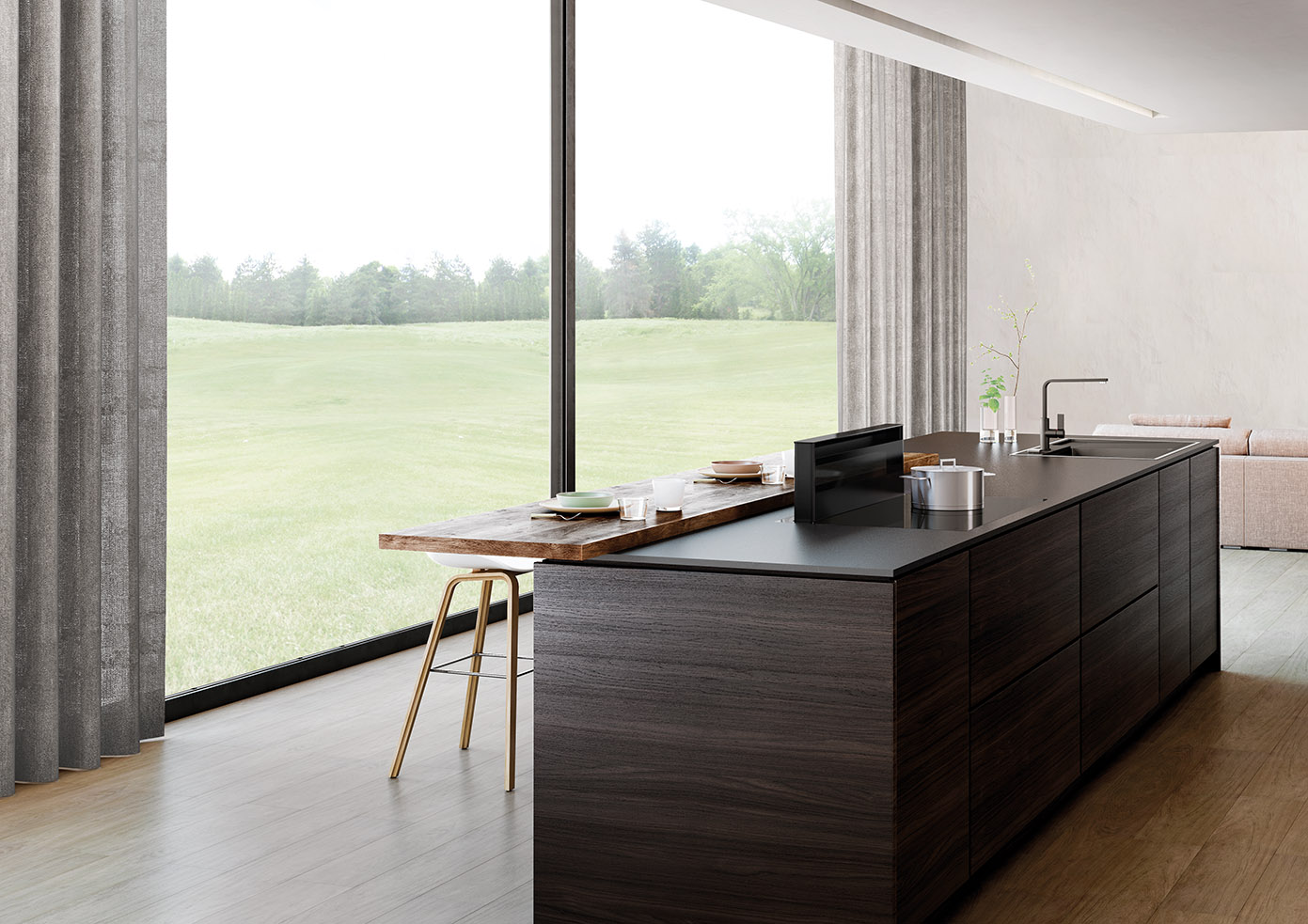 Your ideal Novy-appliance: