We present the kitchen trends for 2023 – sustainable, soft colours and playfully eclectic
The kitchen is at the heart of the home. So, it makes perfect sense to devote time to creating a stylish kitchen. If you're curious about the latest kitchen trends, we've got you covered with a handy list.
1. The future is green. Literally.
In 2023, it will be impossible to avoid green in the kitchen, literally and figuratively. We've seen the colour green appear more frequently in kitchens over recent years. Green kitchen cupboards and appliances are popular, as are plants. Green is a colour that exudes tranquillity and calm, which are certainly nice to have in the kitchen.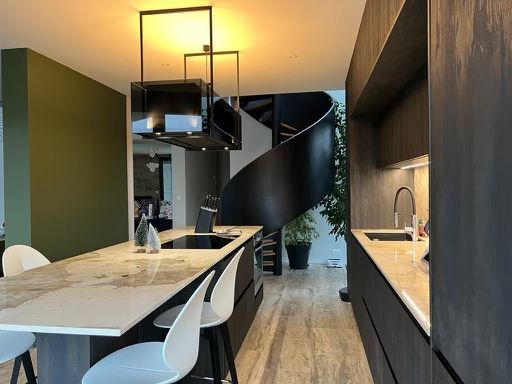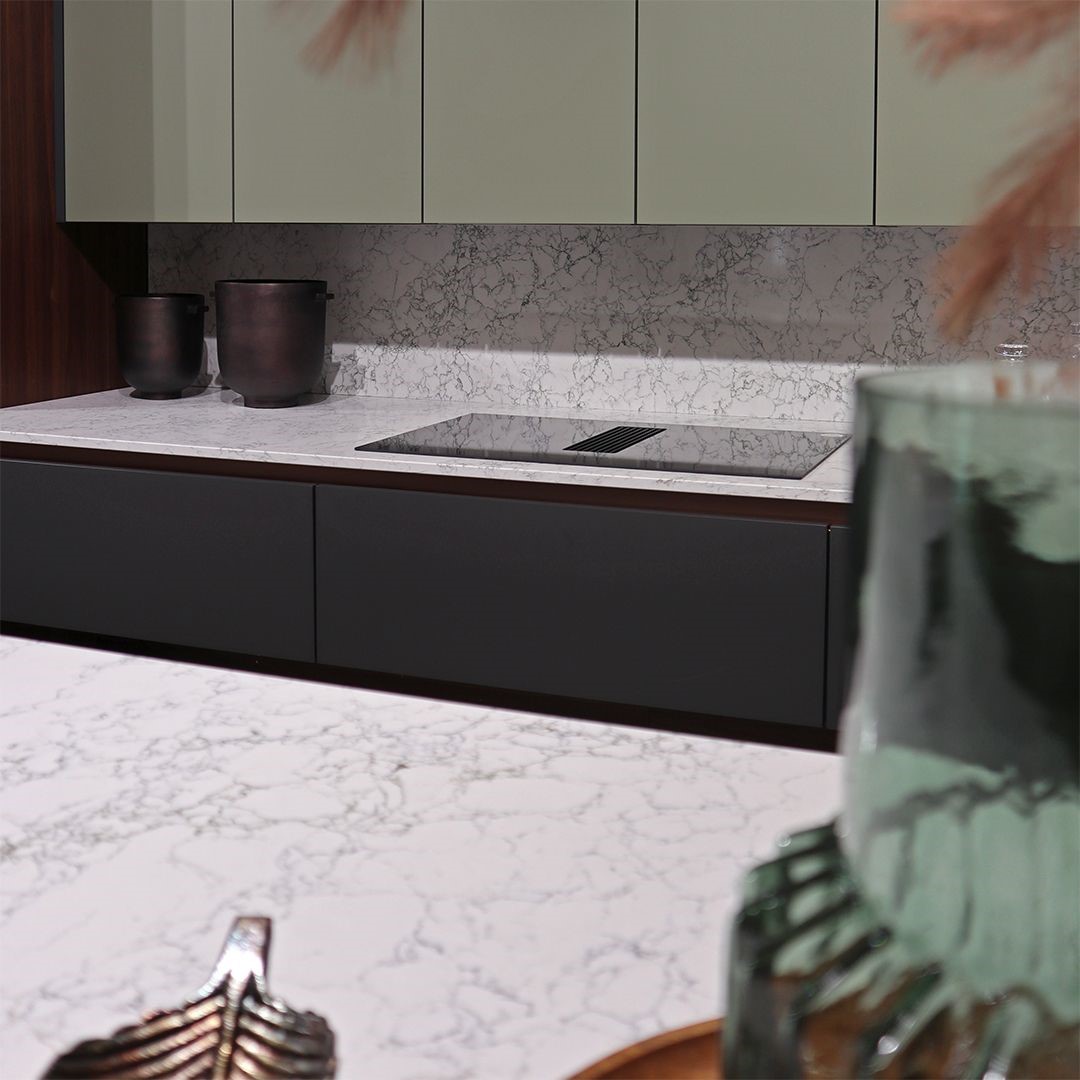 Not only is the colour green a trend, but a green lifestyle is also becoming increasingly important for many people. It's no longer possible to avoid sustainability in our daily life and this also plays an essential role in the kitchen. This is reflected in 'green taps' that combat water wastage and in energy-efficient cooker hoods. Take Novy's cooker hoods, for instance. These have been developed so that the air drawn into the hood comes out clean, which saves energy. Find out how this ingenious recirculation technology works.
Are you curious about why induction is the most sustainable way to cook? Read our blog about induction cooking.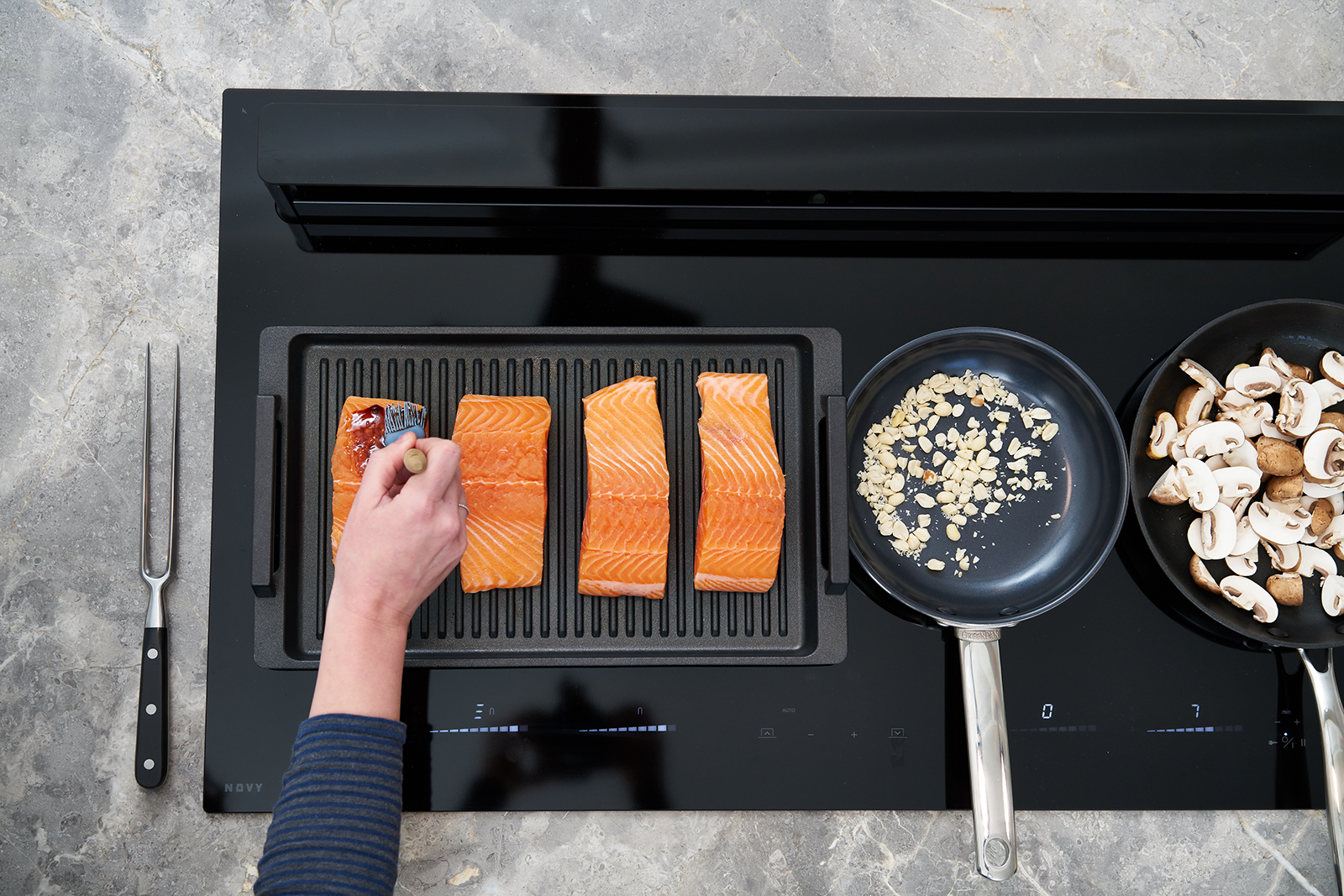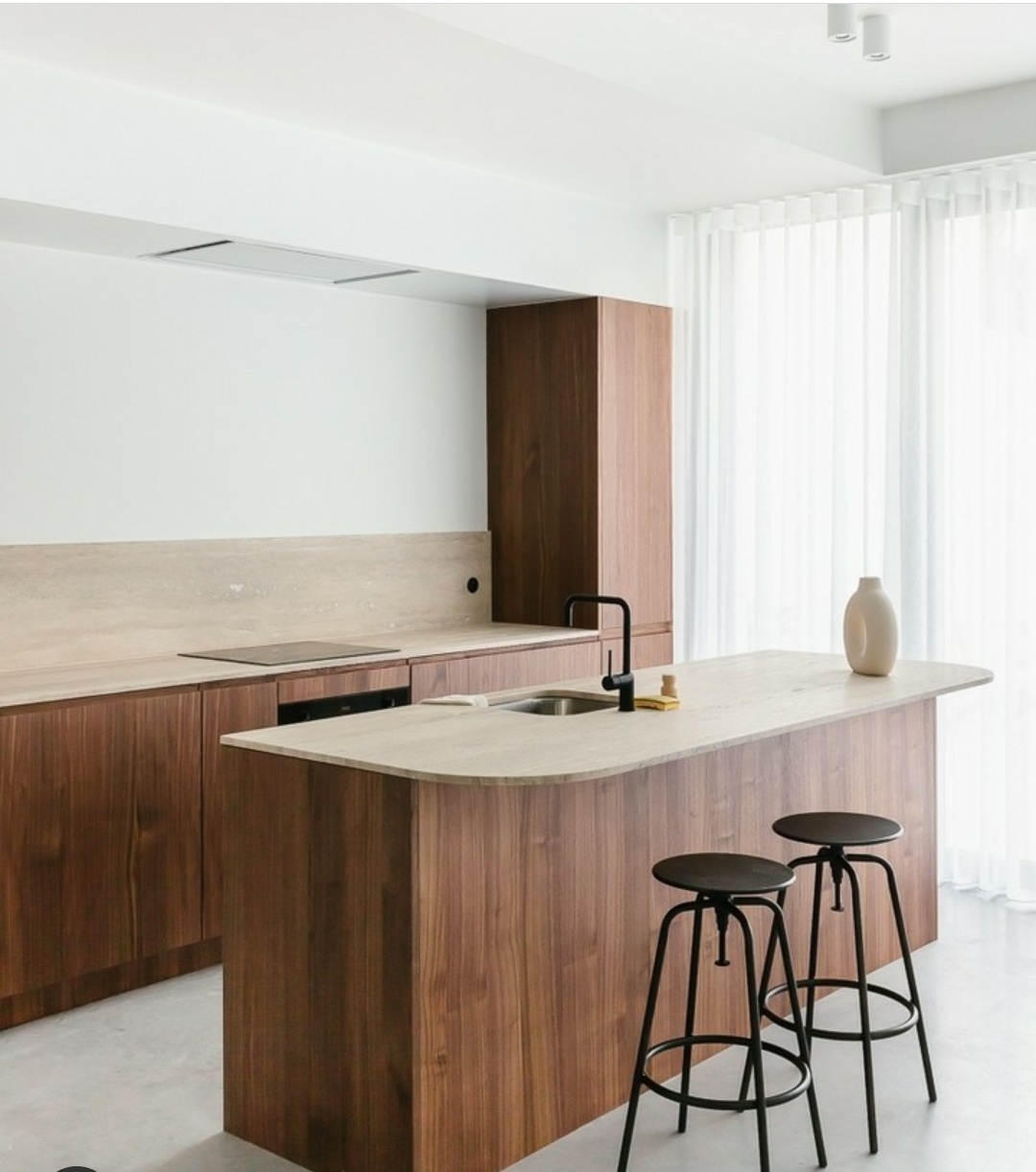 2. Neutral colours in the kitchen
This year we're also seeing a return to neutral, yet warm colours that exude optimism, comfort, and a relaxed atmosphere, such as tone-on-tone shades that combine earthy, natural tones and structures. To keep everything uncluttered, you can opt for a ceiling extractor hood from the Pureline series. These ceiling extractor hoods are available in an assortment of colours, including white. They go perfectly with pale hues and soft colours and materials used in interiors.
3. Eclectic styles – no combination is too far out
Where in the past we used to choose soft, neutral tones in a minimalist kitchen, playfulness comes to the fore this year with a comeback of the eclectic style. How about a marble worktop combined with wooden kitchen cupboards, or a stainless-steel worktop with natural stone on the wall? The sky is the limit!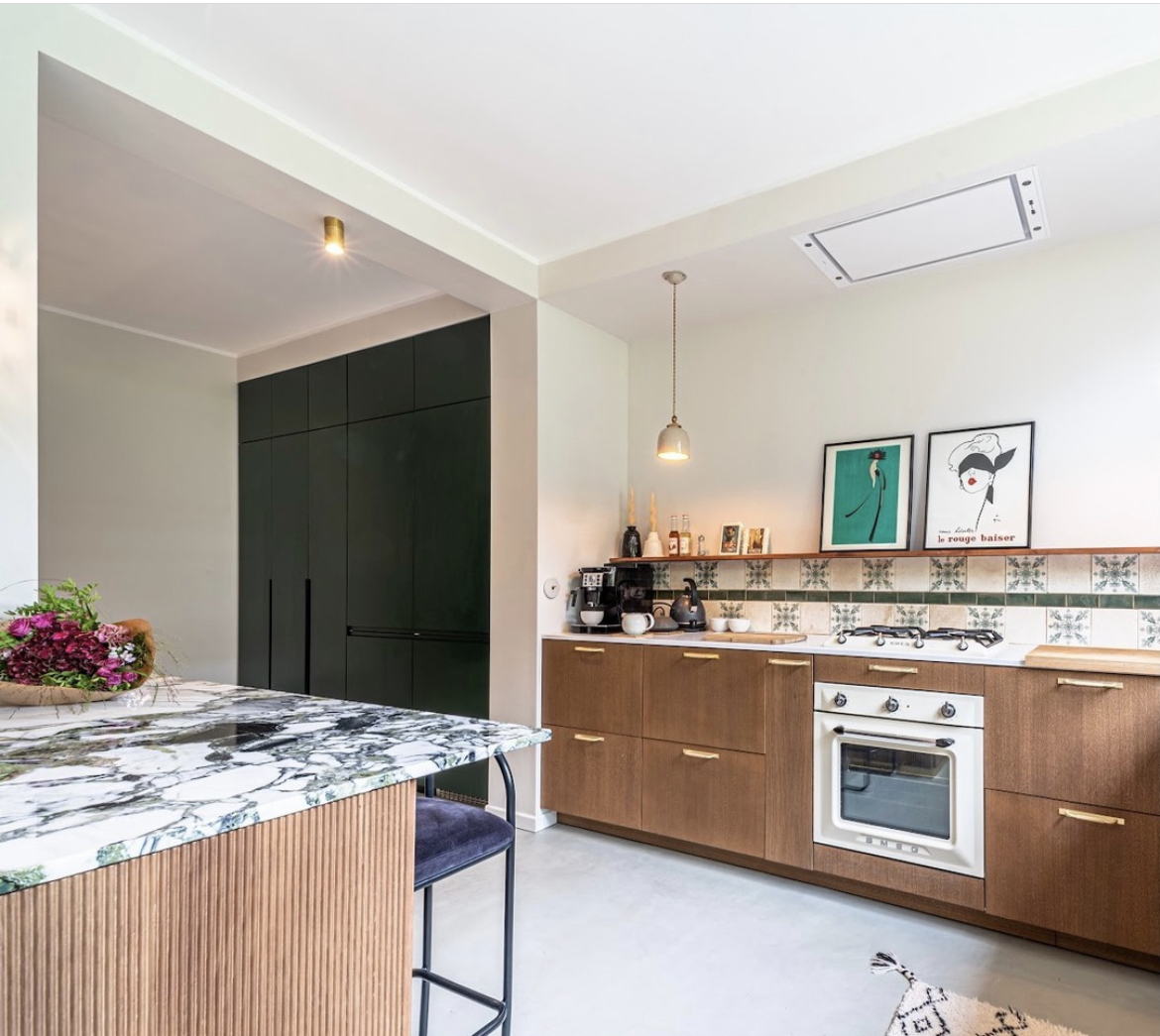 4. Let there be light
Atmospheric light adds style to any house and a statement lamp is a must for your kitchen. Create the optimal atmosphere with the Novy Pendant. You can easily switch the lamp between functional and atmospheric light and it's a real centrepiece in the kitchen.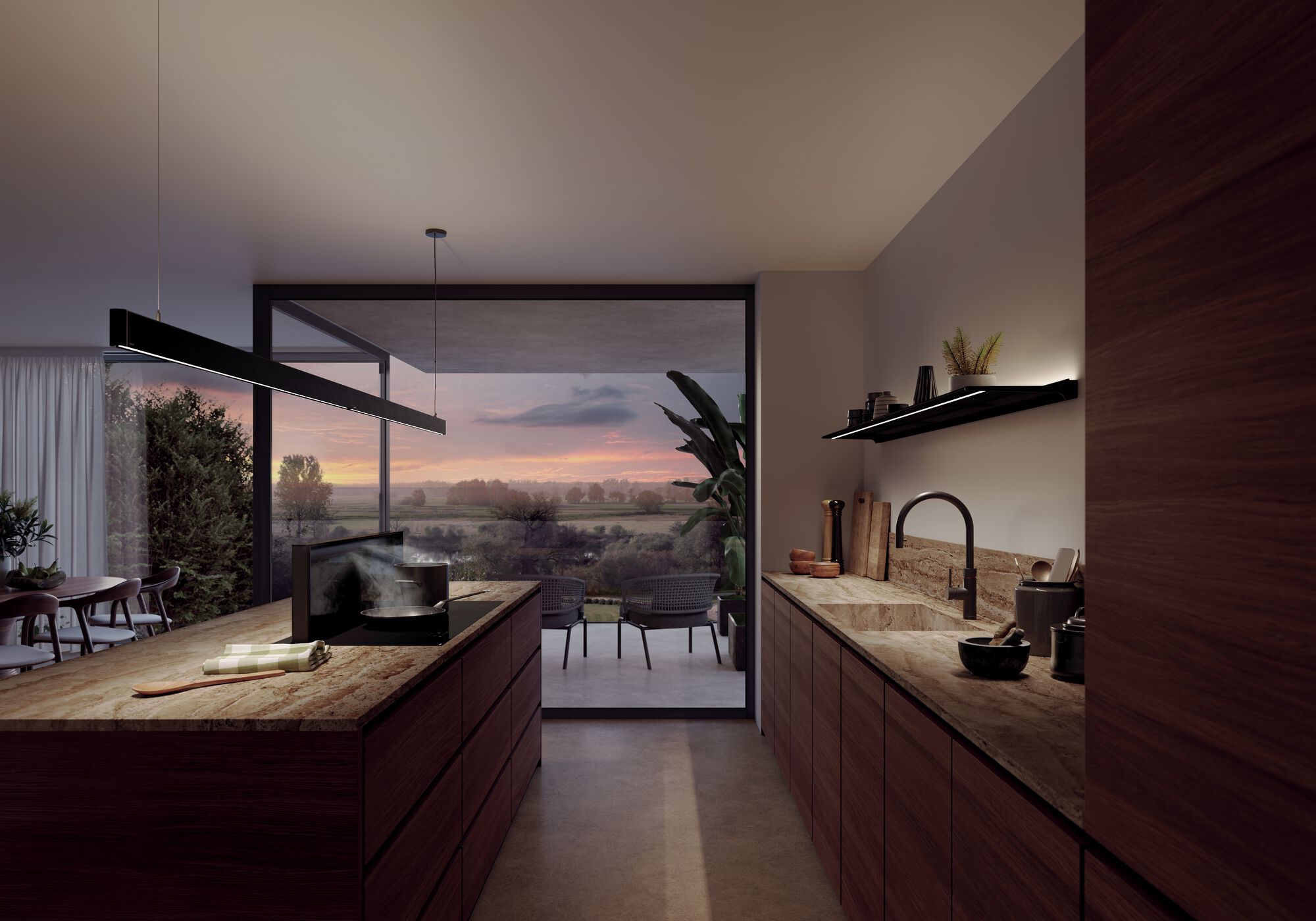 5. Closed kitchen cupboards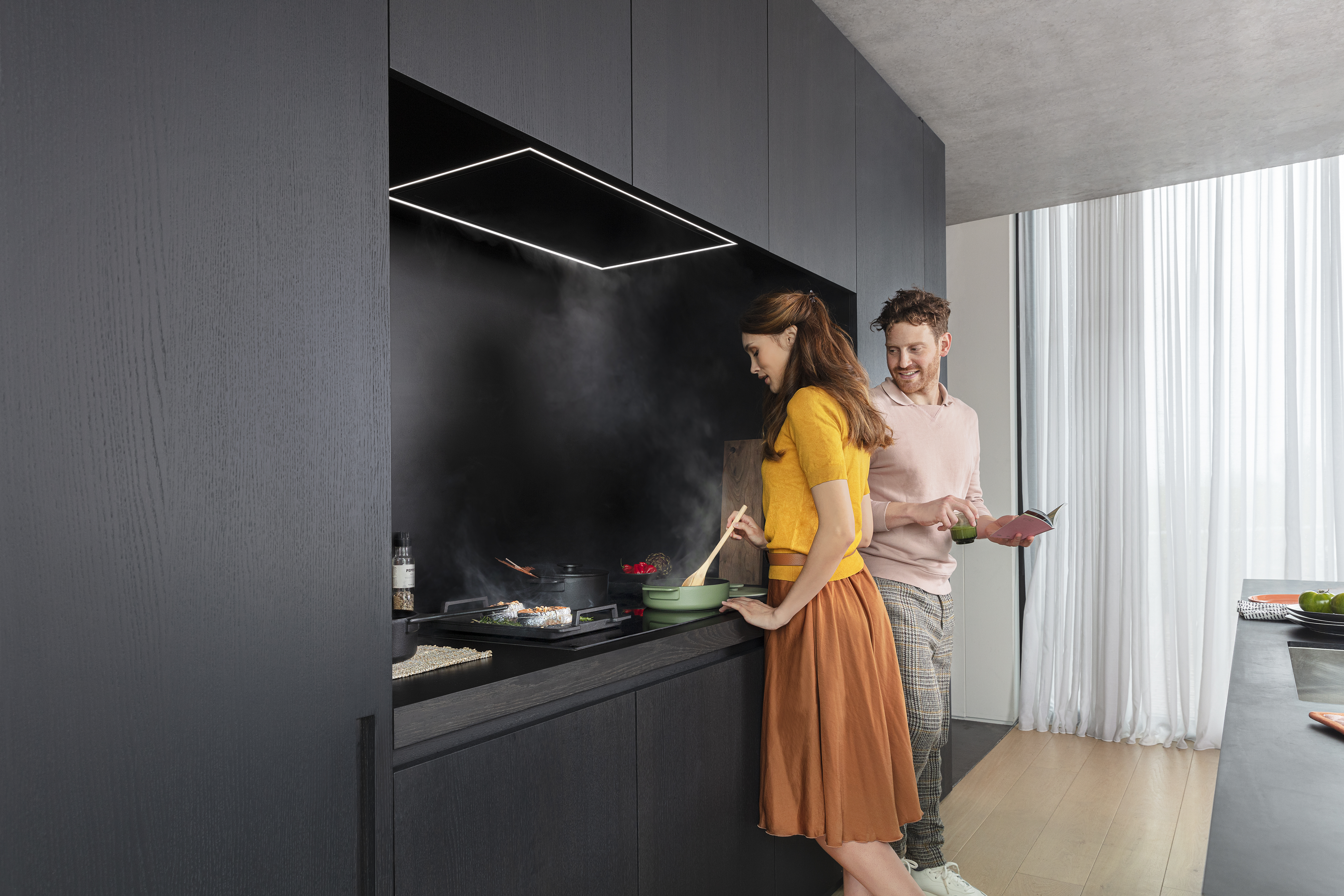 Have we inspired you?
Have the 2023 kitchen trends fired your imagination? See our range of Novy products on the website or visit your nearest Novy sales outlet.