Black kitchen, open-plan kitchen, luxury kitchen … Novy kitchen trends
There's only a few weeks left of 2020, so the time has come to look ahead to next year. Are you dreaming of a new kitchen and are you curious about the latest developments that 2021 has in store? At Novy, we are fully up to date with the latest kitchen trends and we've provided you with a glimpse of our 5 favourites for 2021.


Dark and black kitchens
Dark shades have been gaining in popularity for a long time, and we will also see these more in kitchens in 2021. The clean, white kitchen is making way for the black kitchen. Warm shades such as dark grey, taupe, and sage green also add a luxurious look to your kitchen. Would you like to finish your new kitchen right down to the last detail? Take a look at some of Novy's best-sellers, which effortlessly combine design and extraction power: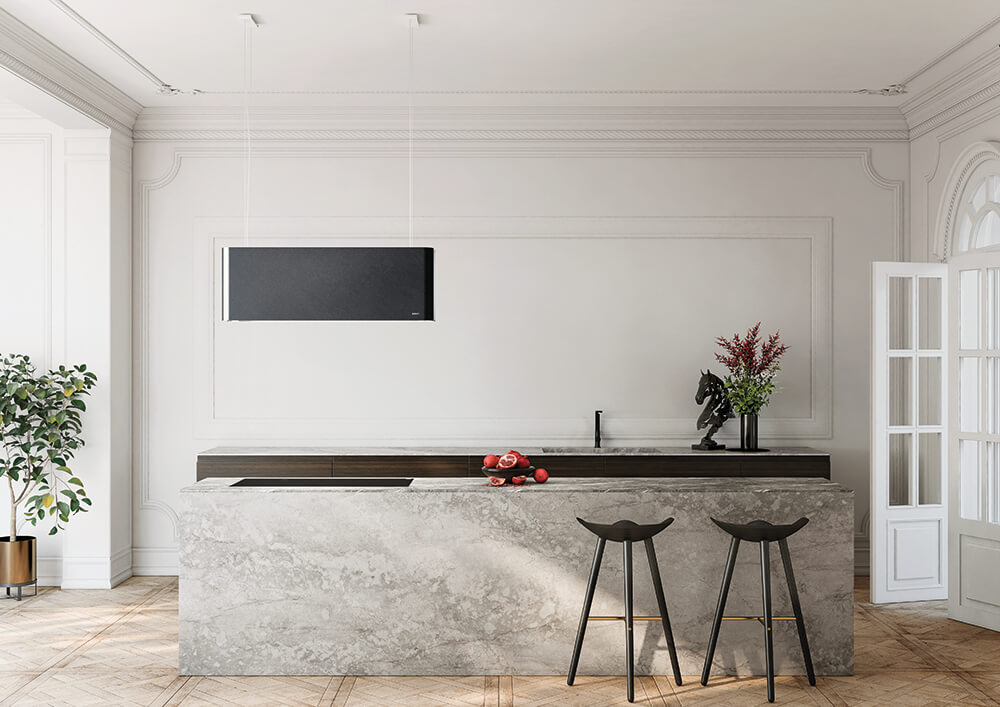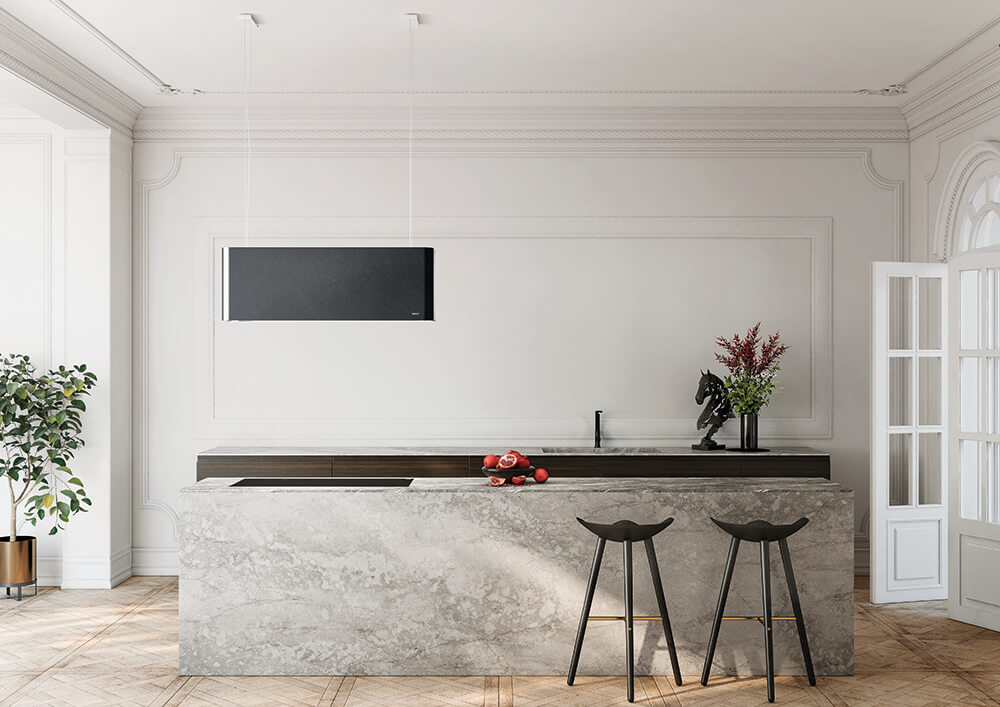 Open-plan kitchens
The days when the kitchen was merely a functional space for cooking are gradually becoming a thing of the past. In 2021, the kitchen will be the centre of the home and the place where everyone gets together. The kitchen will serve as a multi-functional room, meaning we will more frequently opt for all of the flexibility of an open-plan kitchen. The open nature of these types of kitchens means that design is extremely important. That's why you should choose a quiet and stylish cooker hood such as the Mood or a subtly integrated hot plate with extraction such as the Novy One or Novy Panorama.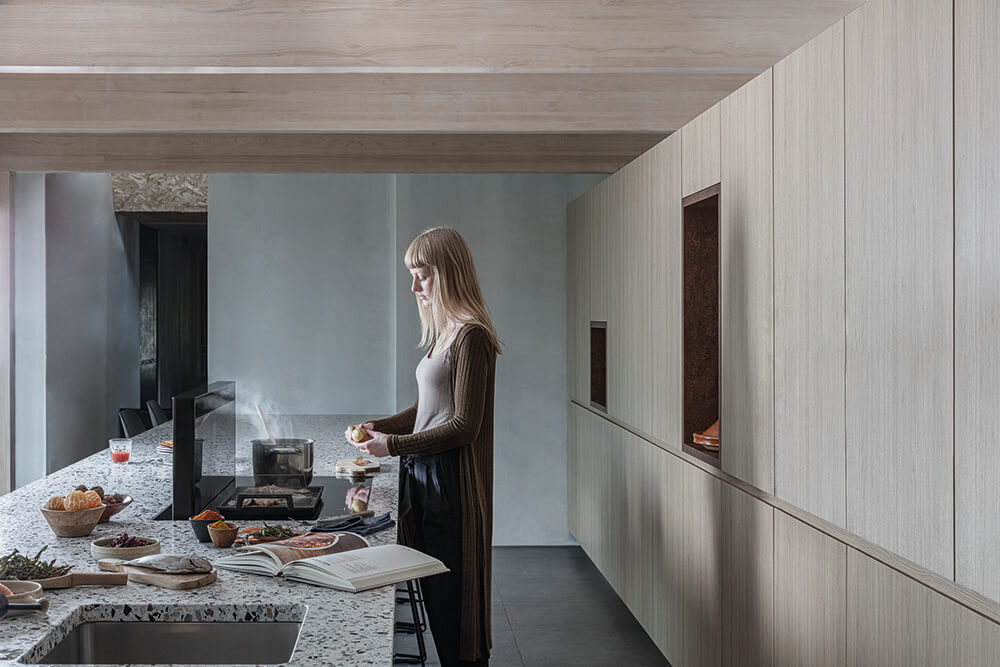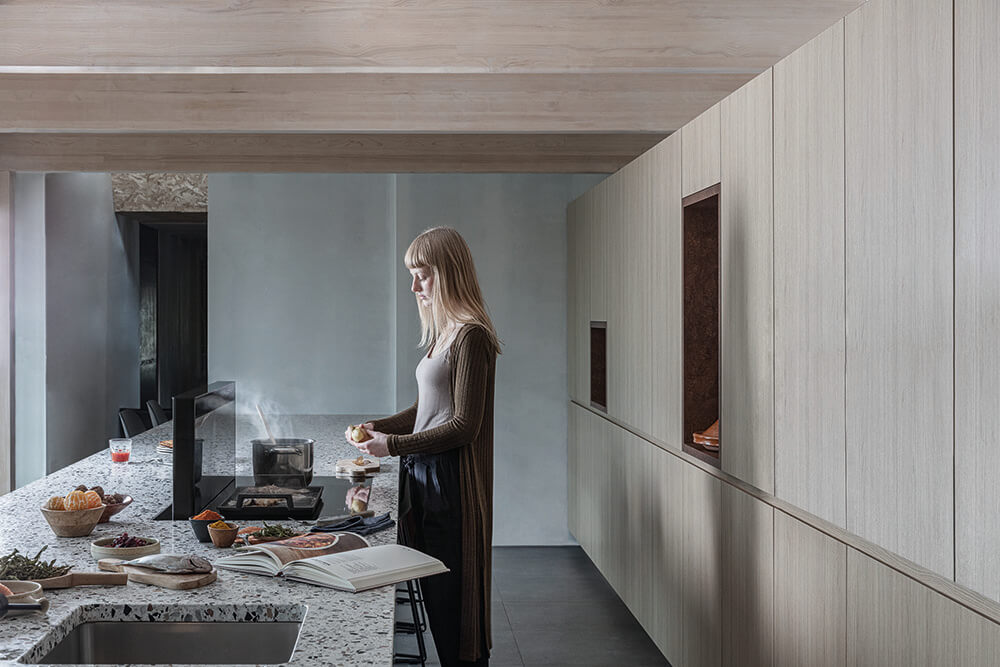 Focus on sustainability
Sustainability has long been a popular theme, and the latest innovations also play an important role when choosing a new kitchen. Reliable, high-quality kitchen appliances and the latest developments in technology help us to save energy every day. For this reason, at Novy we're committed to our Pure recirculation technology, which is fully in line with the increasing trend of a cooker hood without outwards air extraction in open-plan kitchens. A Novy recirculating range hood means you can be sure of energy efficiency because the heat is fully recuperated. That's not only good for the environment, but also for your wallet.


Luxury kitchen with a natural touch
One trend that focuses on sustainability is the return to nature and the conscious choice to use natural materials in a new kitchen, such as bamboo, wood, or marble. For instance, a wooden kitchen with a thin marble work surface will be a popular choice for anyone who wants a luxury kitchen with a calm and warm appearance.


Smart appliances
A recent and continuing kitchen trend is the preference for smart appliances. These include hot plates that detect which pan they should heat, cooking zones that can be infinitely adjusted and connected to a timer, an integrated grill function, or high-performance cooker hoods that automatically alert you when the filters need to be cleaned. Each innovation brings increased comfort to your new kitchen!
Would you like to stay up to date about all of the kitchen trends for 2021? Choose your favourite Novy products on our website or contact us.