Warm, soft and comfy: discover the kitchen trends of 2022
Are you planning on redoing your kitchen or just curious about the kitchen trends 2022 has in store for interior design enthusiasts like yourself? We're very happy to introduce some of our personal favourites below!
1. Neutrals in the kitchen
There is no doubt that the pandemic has changed the way we live … and the way we decorate our homes and kitchens. How about the return of those neutral yet warm colours that radiate wellbeing, optimism and comfort? Think beige, sand colours and off-white, interspersed with dark greys and black to add body and texture to the lighter shades.
For that much sought-after soft touch in the kitchen, you can rely on the Pureline range. These ceiling extractors are available in white, making them a perfect match for those light shades and the soft colours and fabrics that are taking the interior design world by storm. A Pureline extractor can be effortlessly incorporated into your personal style, its seamless integration guaranteeing a peaceful atmosphere and creating visual calm.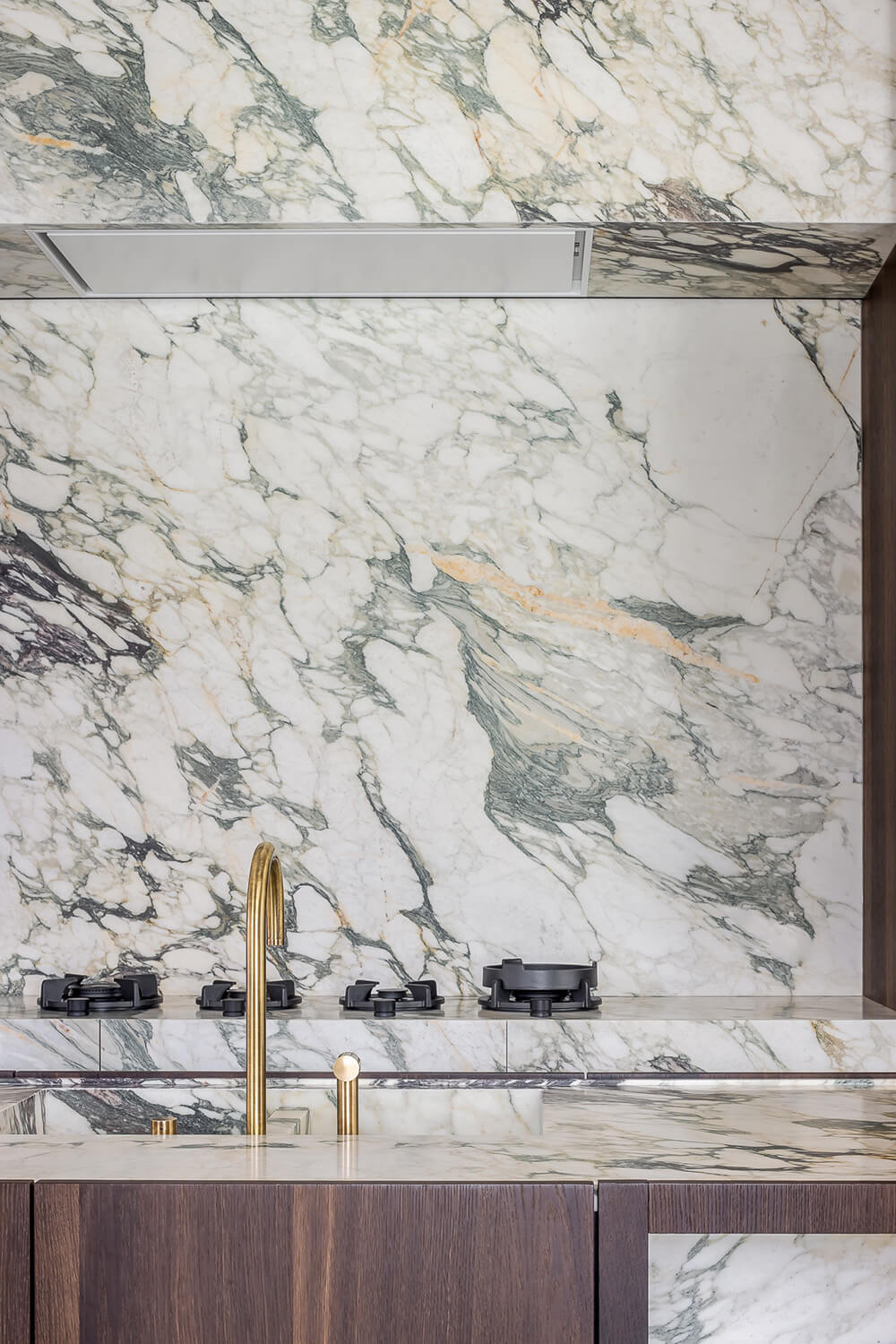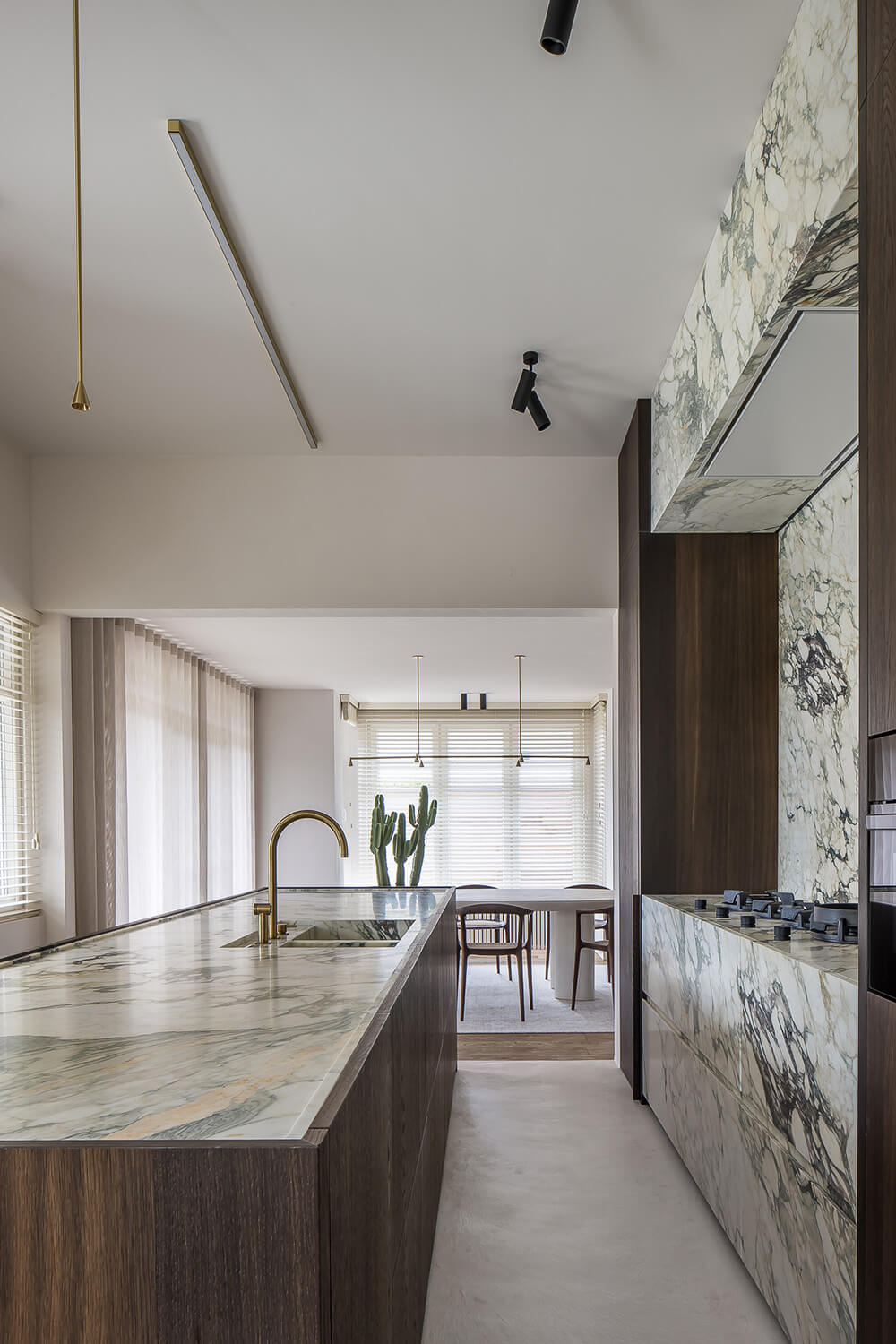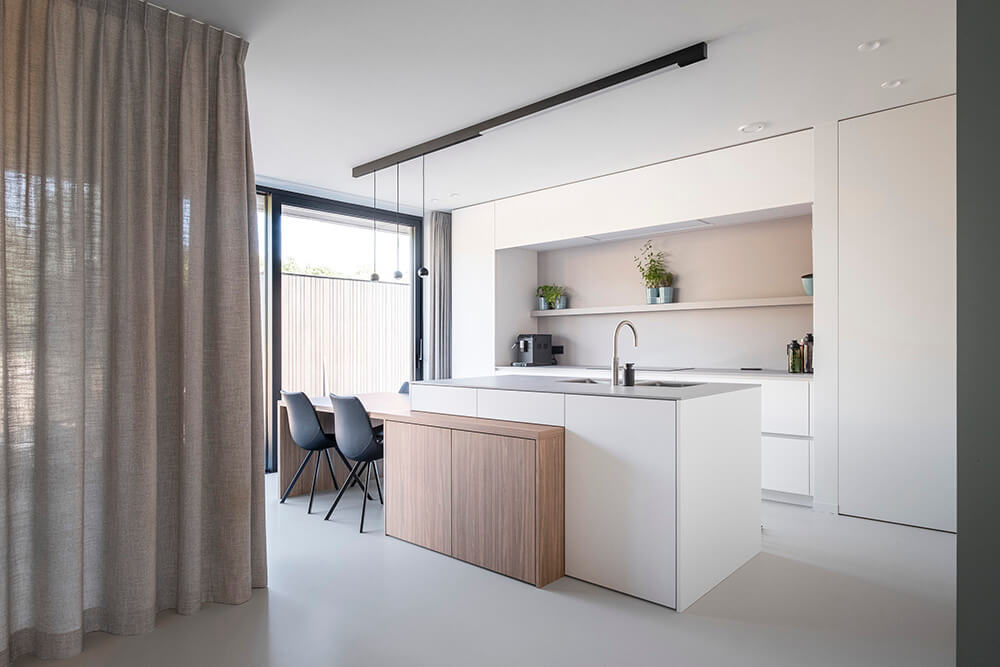 2. Round shapes
Sharp corners and straight lines will never completely disappear from our homes and kitchens, yet round and so-called 'feminine shapes' are undeniably gaining ground. Furniture with rounded corners (rather than rigid lines) softens the effect of a layout that might otherwise be too austere. Novy Mood, our island-mounted hood with round corners, makes for a beautiful yet soft eye-catcher in any kitchen.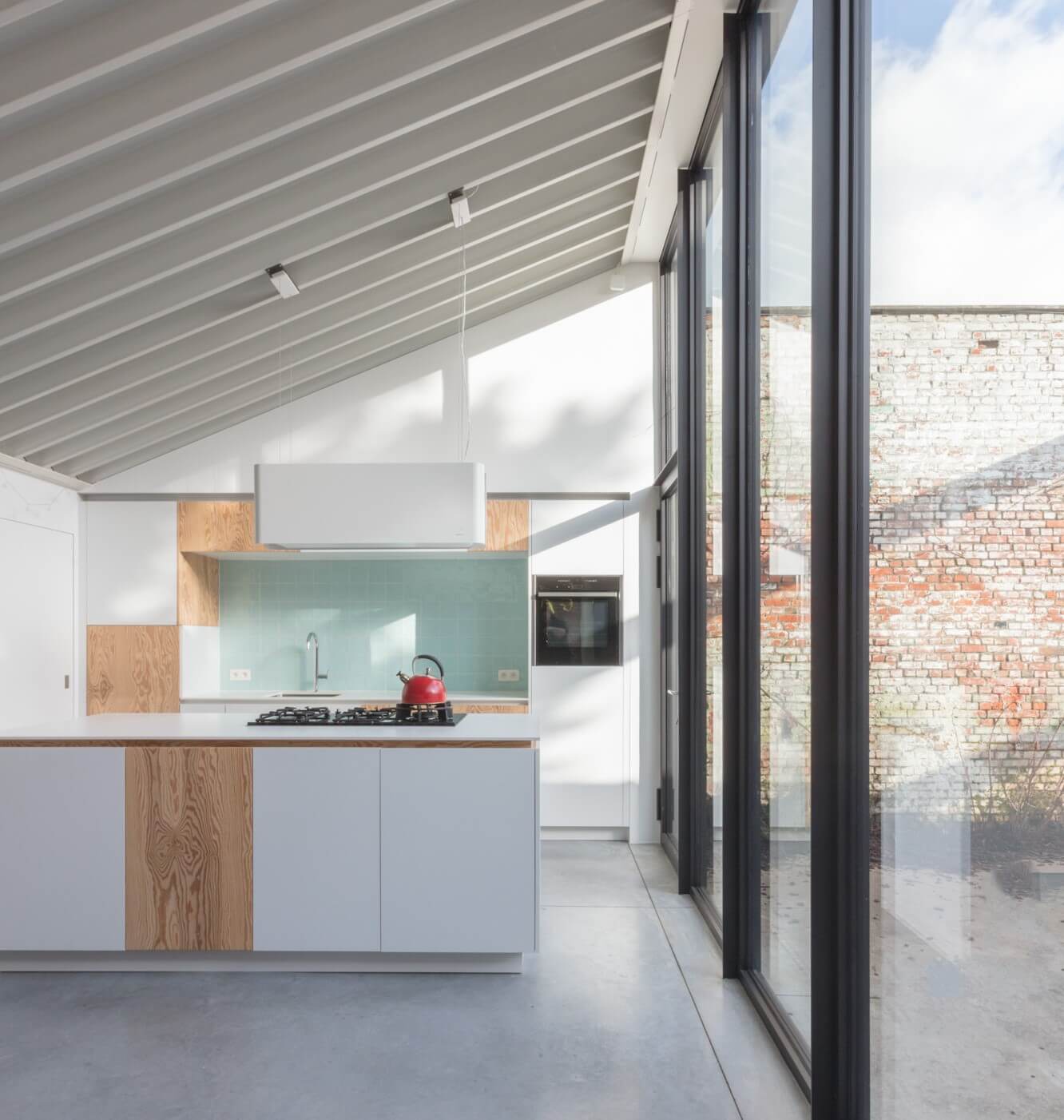 3. The minimalist kitchen trend
Minimalist kitchens will be completely on-trend in 2022. Again, the corona crisis might have something to do with that. After all, a lot of people took the pandemic as an excellent opportunity to raid their cupboards and get rid of all the superfluous and/or non-functional stuff. We were thrown back on ourselves and needed space to breathe, both literally and figuratively. Clearly, we are not ready to give up on that newfound space once the COVID-19 pandemic is over — and rightly so.
In kitchen terms, this means that appliances and devices like the extractor are best integrated to create an open effect. That is why a worktop cooker hood like the Novy Panorama fits this trend to a T.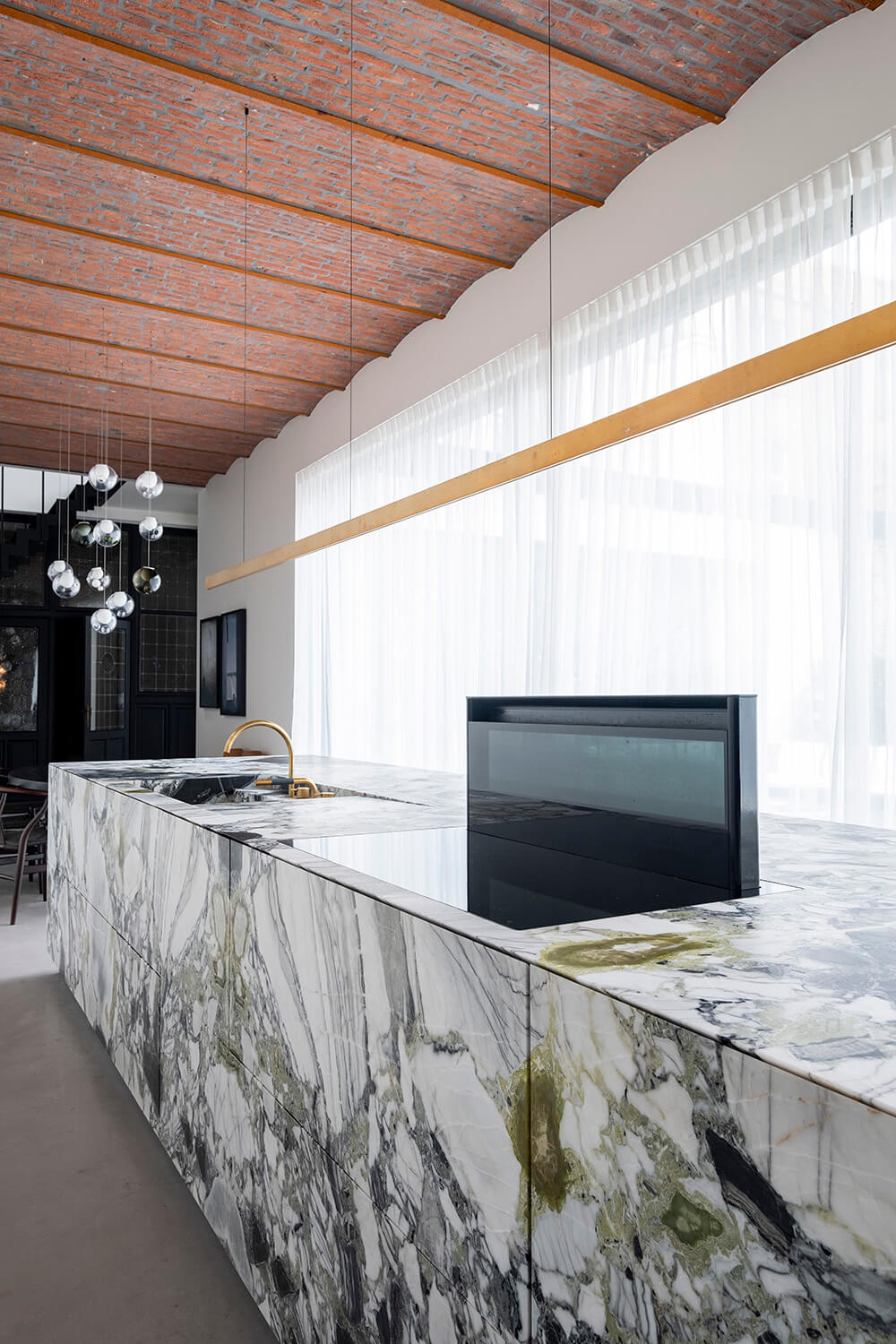 4. Inspired by nature
Moreover, in 2022 we will be surrounding ourselves with natural materials and textures. Marble, granite and wood will continue their ascent – an important nuance being that mainly warm wood types will be complementing the overall picture. Natural touches create coziness, especially when combined with ceramics and fabrics like linen and cotton. In the kitchen, this trend translates into, among other things, coffee tables or kitchen islands with stone tops.
Nature will also dominate the scene in another way, because sustainability remains a top priority for anyone who is dreaming of a new kitchen. Novy has been pioneering sustainable innovations for many years now. Just think of our recirculating cooker hoods that represent the peak of energy efficiency because they fully recycle the heat. In addition, Novy helps you write your own sustainability story, by providing kitchen appliances of the highest possible quality, ensuring that they last a lifetime.
5. Plants to brighten up your kitchen
A final kitchen trend that we'd love to share with you is the rise of home gardening. This development was already well underway before the pandemic hit, but again COVID-19 (and especially the quarantine period) accelerated it. And indeed it makes perfect sense for us to feel more at ease and relaxed in a space that brings us closer to nature.
So, feel free to add potted plants to your kitchen, as long as you keep some free space around your cooking top for actually chopping vegetables and stirring sauces. How about letting a couple of hanging plants work their magic in combination with a Pureline hood, for instance? This hood is practically invisible, especially when mounted in the ceiling or in an alcove, creating a peaceful atmosphere – especially when surrounded by refreshing greenery.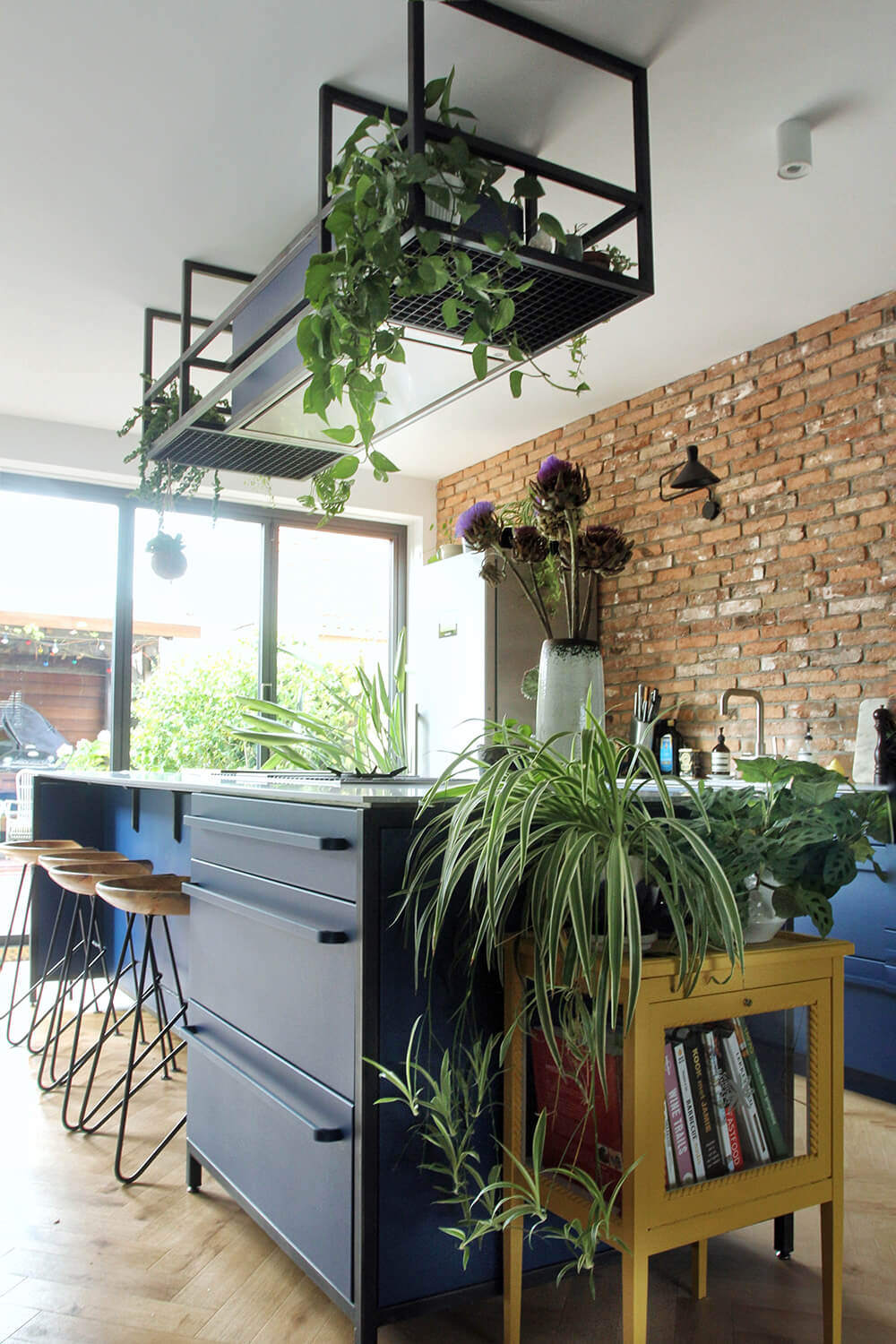 Want to stay up to date on all the kitchen trends for 2022? Select your favourite Novy products online or get in touch.