The perfect induction hob for all of your cooking needs
Induction hobs are in great demand today. The popularity of induction is undoubtedly due to their energy efficiency and versatility. Do you get stressed by all of the options available? We're pleased to help! Any pro chef or amateur cook will find the perfect induction hob here.


Anyone looking for an energy-efficient hob will find that an induction hob is their best friend. It immediately heats your pots and pans which means there is hardly any energy loss. In addition, if you are a little forgetful at times, the hob automatically switches itself off when it does not detect a pan.
Does the energy efficiency of an induction hob sound interesting? Yes! But what is the best one for you? We're pleased to take away the stress of choosing a hob and help you find an induction hob that perfectly suits your kitchen and your cooking needs.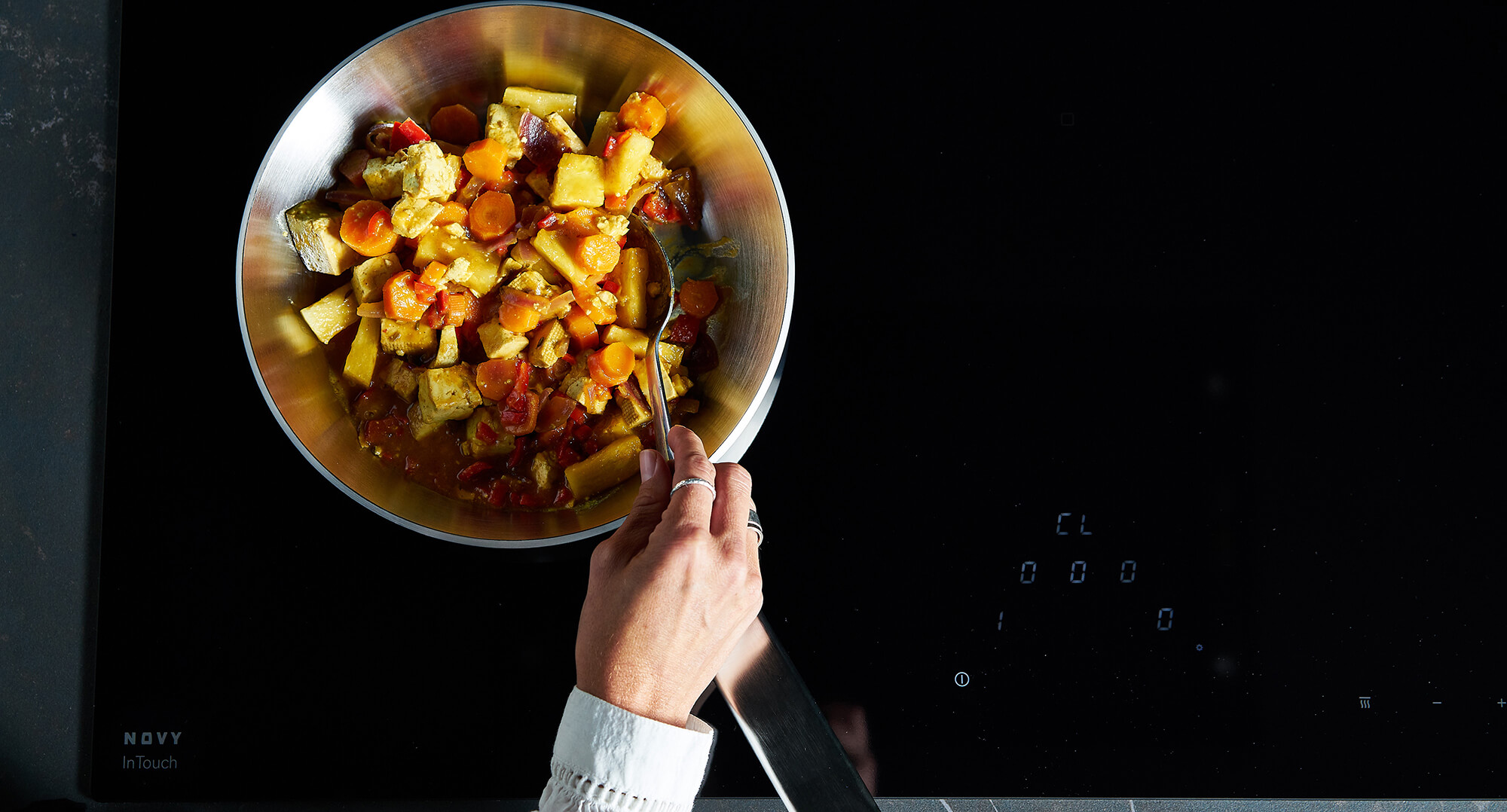 1. If you like to keep it simple

Whether you are preparing a tasty plate of pasta, a traditional dish or just heating up a bowl of soup...food doesn't need to be complicated to be tasty. If you like this kind of simplicity in your kitchen, our Comfort hob will suit you down to the ground.
All of the induction hobs in the Comfort range have basic functions such as a timer, pause button and a child lock. Depending on the model you choose, you can adjust the hob with a red slider or a touch control.
Whether you have a spacious or a compact kitchen, you can choose induction hobs with widths of 65, 80 and 90 cm. Incidentally, the 90-cm version boasts five cooking zones. 
See all of the Comfort models here


2. If you are a food connoisseur
Perhaps you would like additional features? Do you love bubbling casserole dishes and testing out new recipes? Our Power hobs give you plenty of space to cook up something special!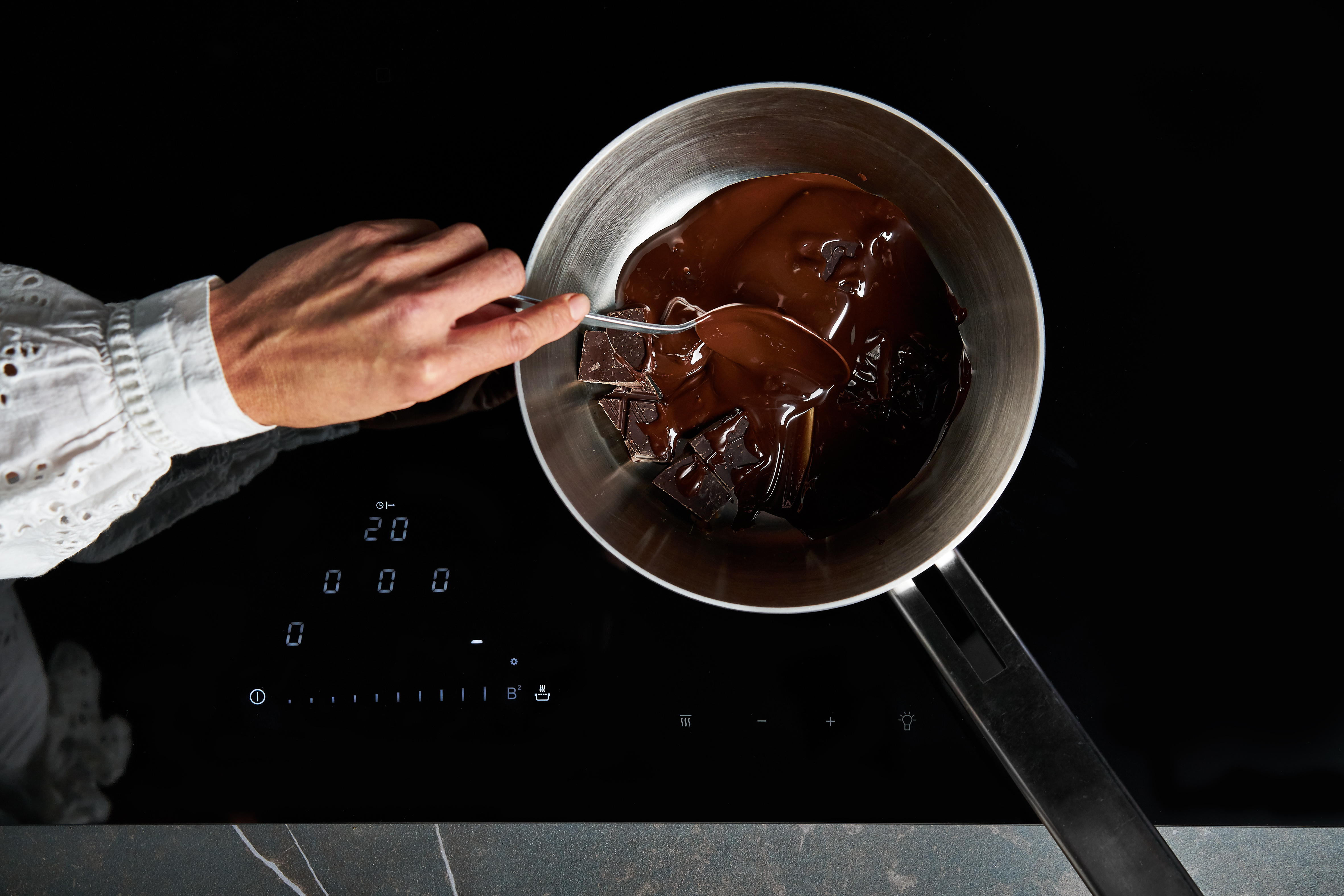 A Power hob boasts features such as automatic pot detection, a count-up timer and an automatic bridge function that lets you connect the two flexible zones on the left side for your largest pots and pans. You can also choose the optional melting function so that you can melt chocolate in a pan at a constant temperature of 42°C. It's great for making the perfect Moelleux au chocolat desert!
The induction hob has four or five cooking zones that you can easily operate using the red slider. The combination of octagonal and round cooking zones means that any pot or pan will fit on a Power hob!
See all of the Power models here

3. If you want to cook like a pro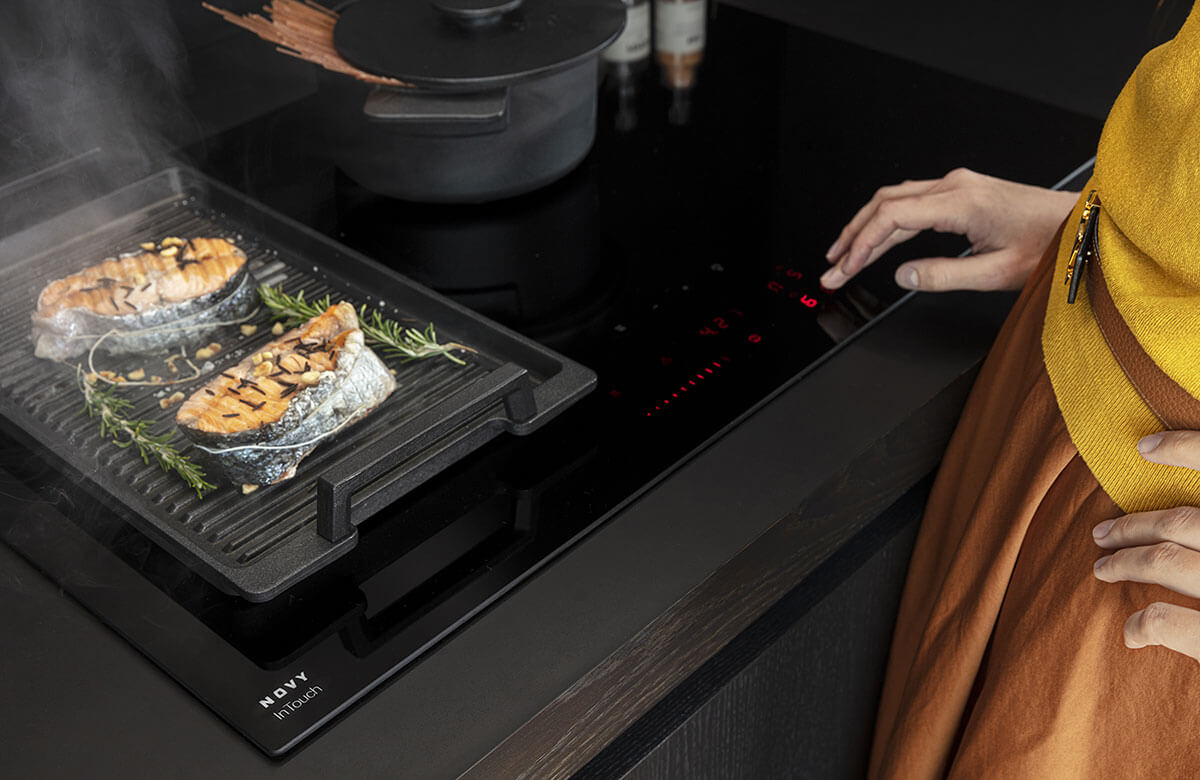 Are you an amateur chef who loves to spend entire afternoons in the kitchen so that you can amaze your guests with your delightful creations? A Pro hob lets you cook like a pro! It has a sleek design and a huge range of options!
For instance, it has a grill function, and a pot-move function that lets you move a pan from one cooking zone to another without losing your original settings. The chef function is also fantastic. It lets you automatically link the bridge zones and give them a specific task, such as intensive frying, simmering or keeping a pan warm. Basically, a Pro hob is your perfect sous chef. See it in action here! 
4. If you are an amateur chef and design lover
The kitchen is the heart of your home. For you, there is nothing more enjoyable than gathering your friends and family around the cooking island while your latest creation is bubbling away. Do you also love sleek designs in addition to a cosy atmosphere? If so, an induction hob with an integrated extractor is something that will suit you!
You cannot see the extractor hood above the hob, and this adds a calming appearance to your kitchen. The Panorama series combines cooking power with a stylish design. The extractor tower is discretely concealed in the hob and only visible while you are cooking. You can adjust the height so that steam can be extracted at the source. With the Novy Easy, the extractor unit is completely concealed in the hob. The elegant grill contributes to an exceptionally sleek kitchen design!
See all of the Panorama models and Easy models