Stylish cooker hood on the ceiling
As the name clearly states, a ceiling cooker hood is always mounted on the ceiling. The biggest advantage? It's discreet. Above all, Novy extractor hoods are powerful and stylish. Simply integrate it into your open-plan kitchen with kitchen island. It'll never detract from your casual chats or deep conversations!
Wide range of ceiling extractors
For optimal operation, an extraction hood must cover at least the entire width of your hob. Novy ceiling cooker hoods are available in a variety of sizes. We also offer a range of colours, so you can find the one that beautifully blends into your kitchen. And thanks to the integrated LED lighting, you can enhance the atmosphere in a flash.
Of course, the operation also plays a huge role. You can opt for a duct that leads to the outside, or a recirculating model. And we even offer different options for the motor.
No matter how compact or spacious your kitchen is, you'll find there's a ceiling model that's perfect for every interior. The five-year warranty is a real added bonus!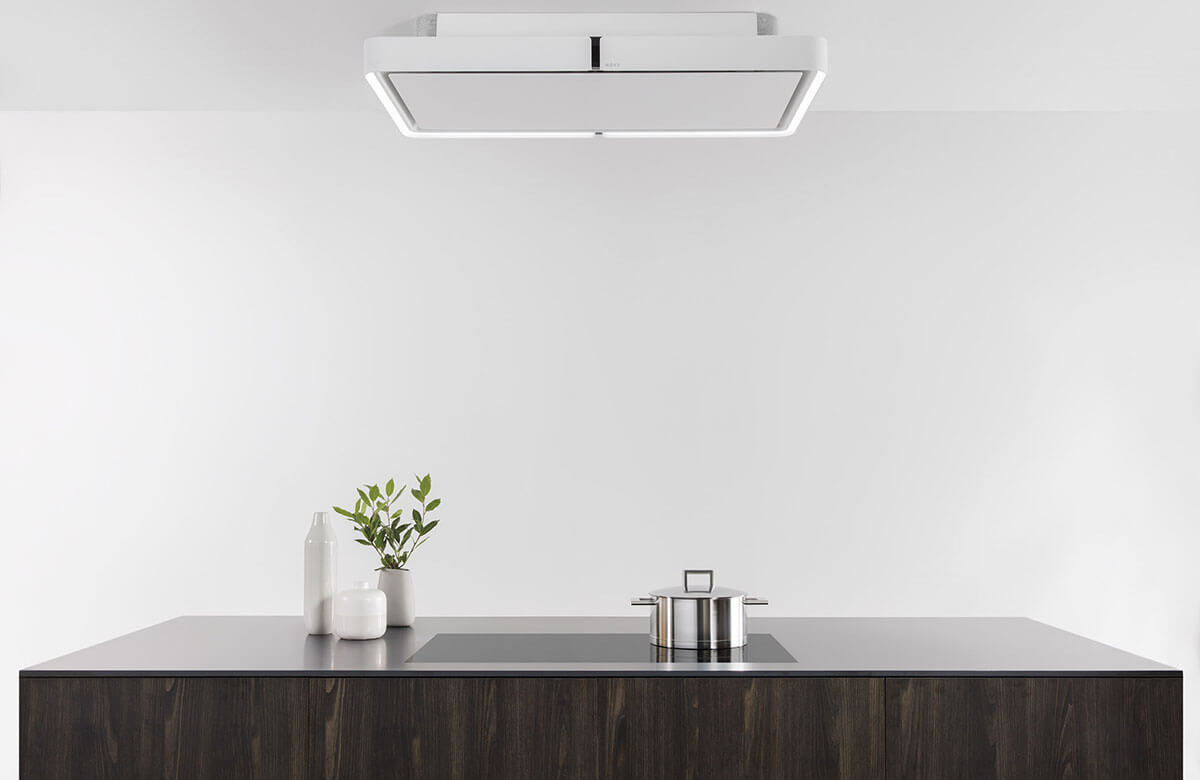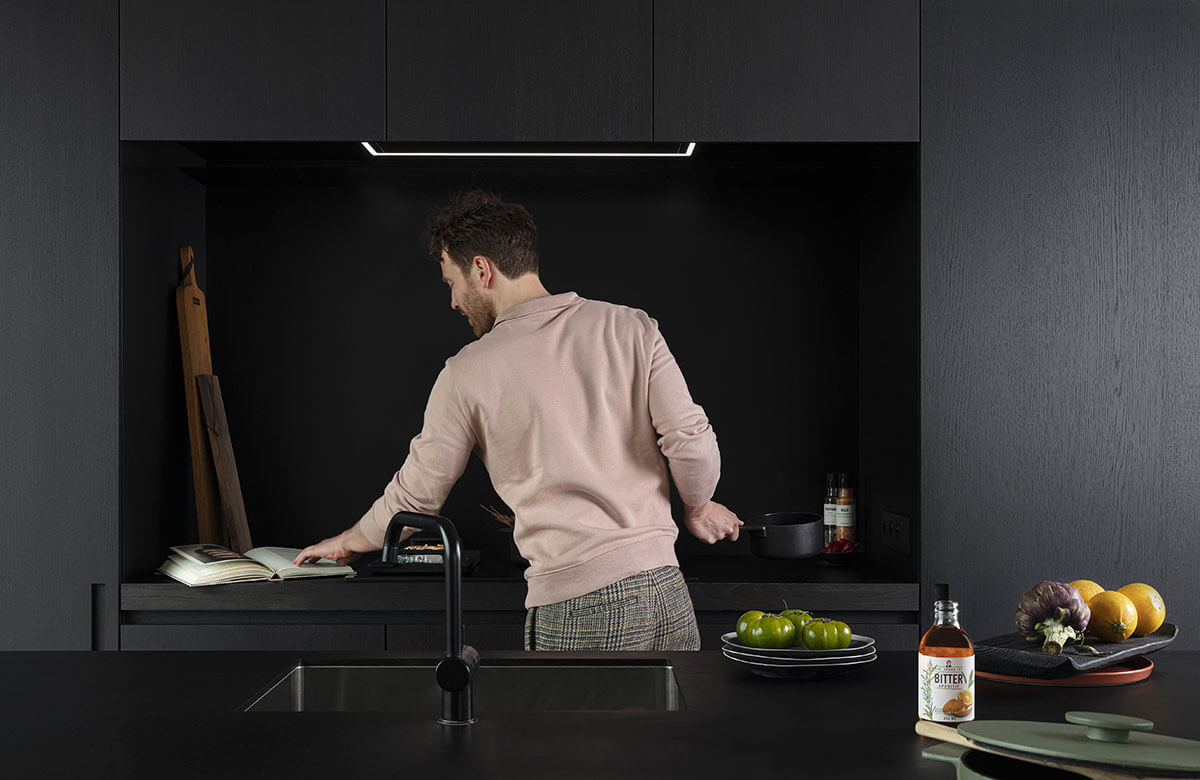 Which model is right for you?
Do you want your cooker hood flush with the ceiling? Or would you prefer something simple with a fitting around it? We've got powerful solutions for every taste and style! By the way, if you've got a Novy hob, you can operate the extractor from the hob via InTouch. Handy, right?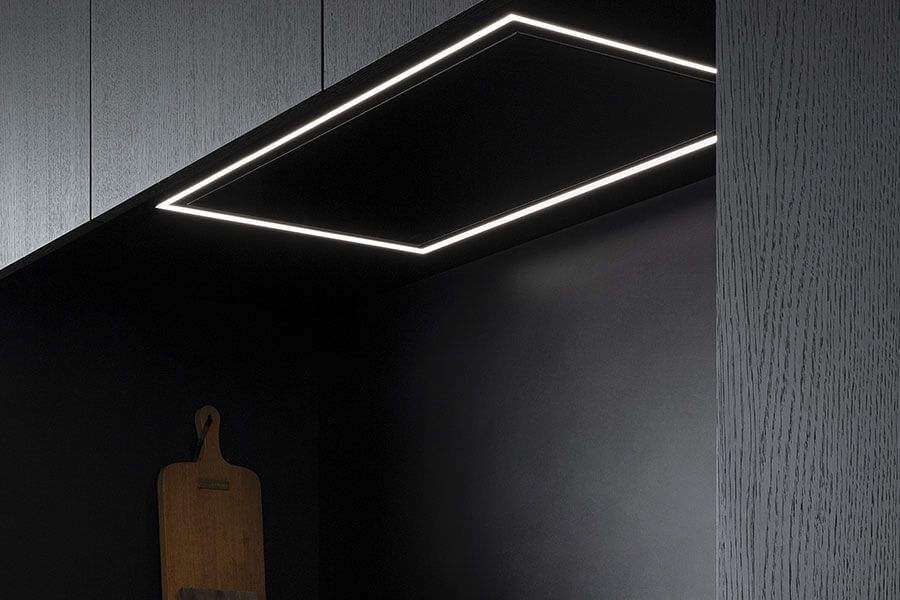 Novy Pureline
The Pureline cooker hood can be built into the ceiling or a decorative cove. The efficient extraction and streamlined design add value to any kitchen.
More info about Pureline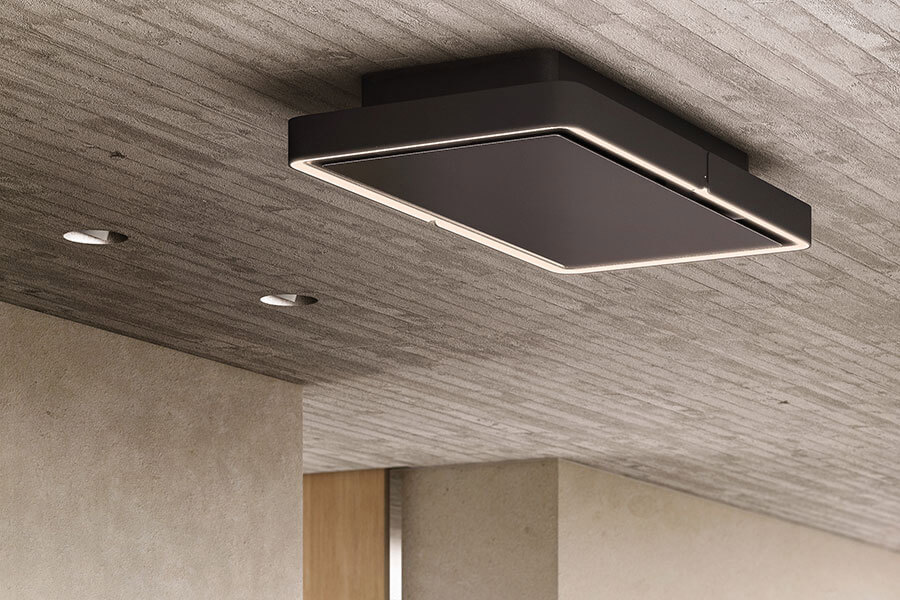 Novy Cloud
Cloud gets ten out of ten for convenience. This cooker hood is placed on the ceiling, so there's no need for roof work. Will you go for a black or white finish?
More info about Cloud
Ceiling cooker hood vs. downdraft extractor
Are you debating between a Novy ceiling cooker hood and a downdraft extractor? Both are powerful, elegant, and discreet, that's for sure! The advantage of a worktop extractor is that it's built into the kitchen island, leaving you with a bit more cupboard space. But a ceiling cooker hood is somewhat more budget friendly, so you might have something left over for that Novy hob of your dreams.