Island cooker hood:
remarkable in design and operation
Kitchen islands have become an integral part of modern kitchens. They invoke love, conversations, eating, and of course, cooking. You can't be without a good cooker hood above your island. The Novy models are more than just good. They're powerful, silent, and beautiful. The stylish design is guaranteed to enhance the atmosphere in your kitchen!
Beautiful, efficient extraction above your kitchen island
The Novy island cooker hood is both functional and aesthetically pleasing. An extractor like this always catches the eye. This is why we put extra thought into the minimalistic design, and the integrated lighting makes your cooking experience that extra bit more special. The InTouch control via your Novy hob makes it easy to use.
But the extraction is important too, of course. We'll put your mind at ease: a Novy cooker hood is always powerful yet silent thanks to the built-in sound damper. Is an air duct leading to the outside not an option with your kitchen island? No problem. Our unique Pure 3.0 recirculation technology offers the perfect solution.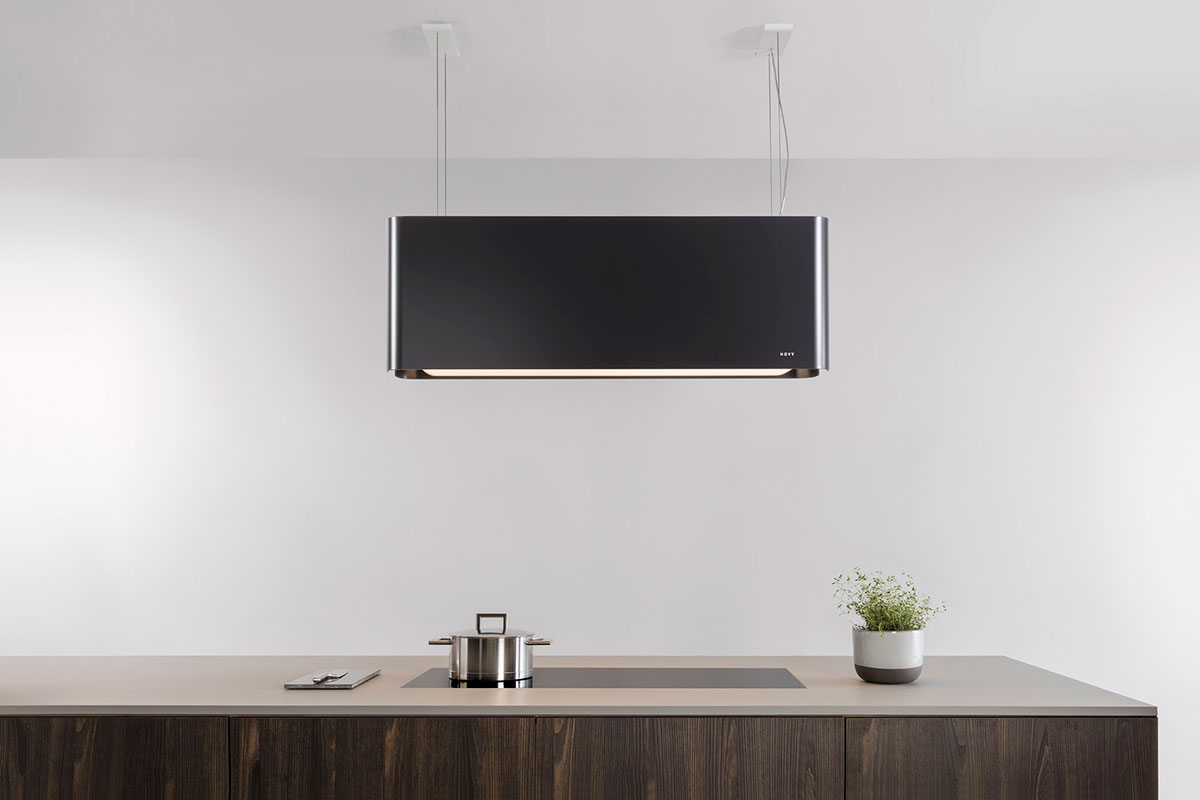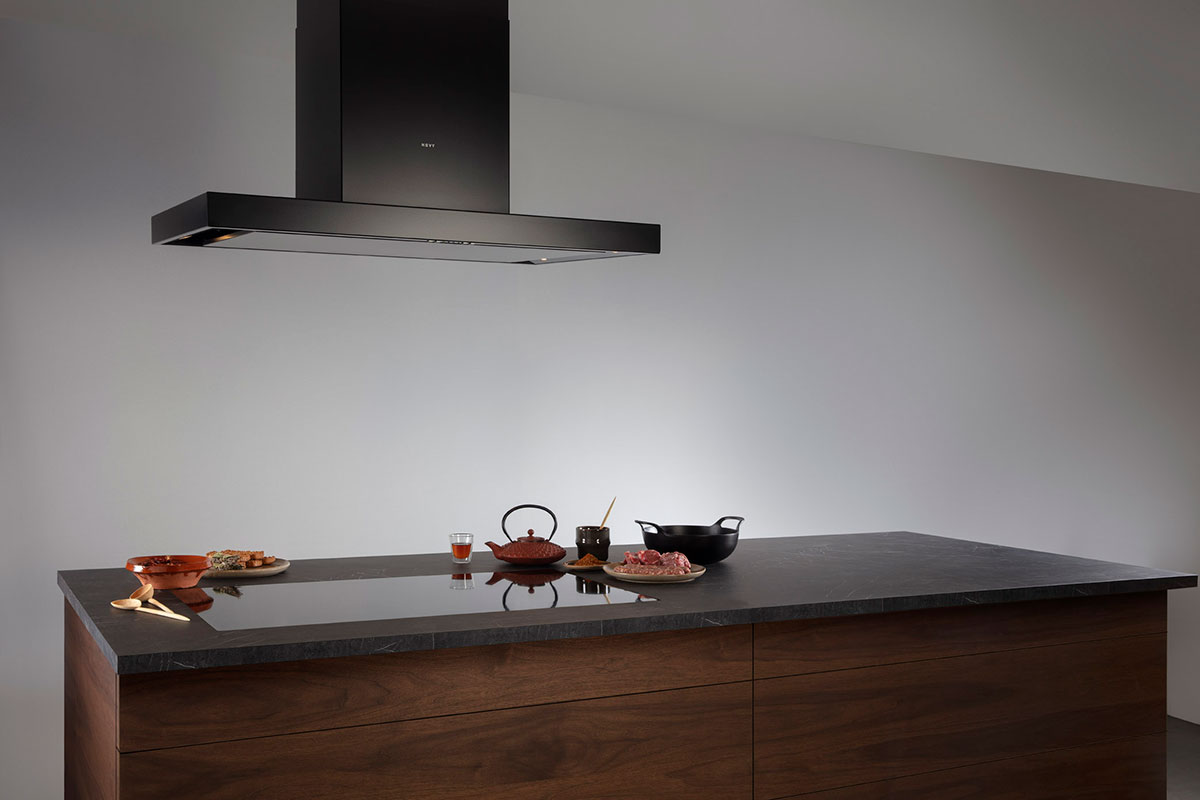 Which cooker hood is perfect for your island?
Is there a model that stands out? Or one that gives you good vibes? You've come to the right place with Novy! In addition to their eye-catching design, our island cooker hoods also stand out in terms of efficiency and ease of use. And you also get a five-year warranty.
How do you install an island cooker hood?
Depending on the type you choose, the cooker hood is connected to the supplied duct above your island, or you can choose the location yourself. If you select recirculation (without external air duct), the extractor will be attached to the ceiling with a discreet mounting system. Do you want more advice on the ideal solution for your kitchen? Head over to your local shop!