Induction hob: smooth and reliable
Cooking on an induction hob is becoming increasingly popular, probably because of how easy it is to use. An induction hob always gives you the perfect temperature, and it's also super easy to maintain. Thanks to all their features, the Novy hobs are ahead of the rest.
The advantages of a Novy induction hob
These six features make cooking super easy:
automatic pot detection means you can get started quickly
you can link different hotplates using the bridge function
using InTouch, you can control your Novy cooker hood from your hob
thanks to the built-in timer, you get an A+ for time management
boil-over protection prevents residue from sticking
intuitive operationediening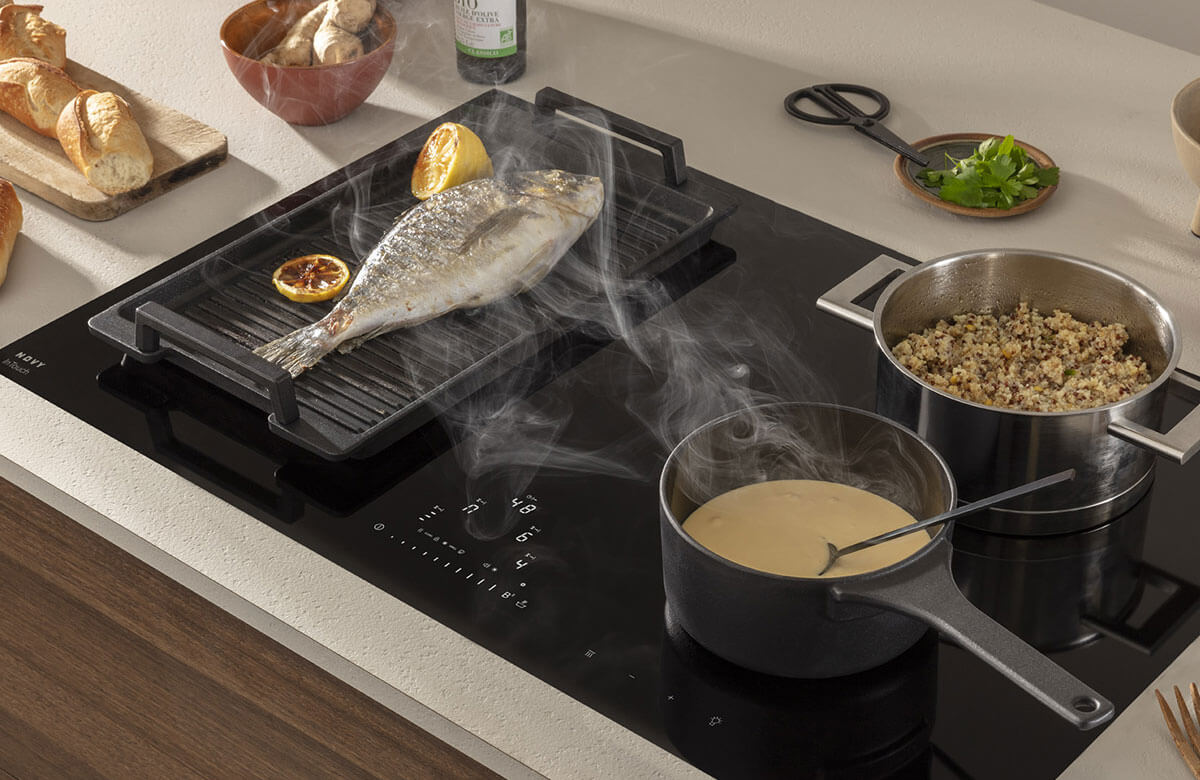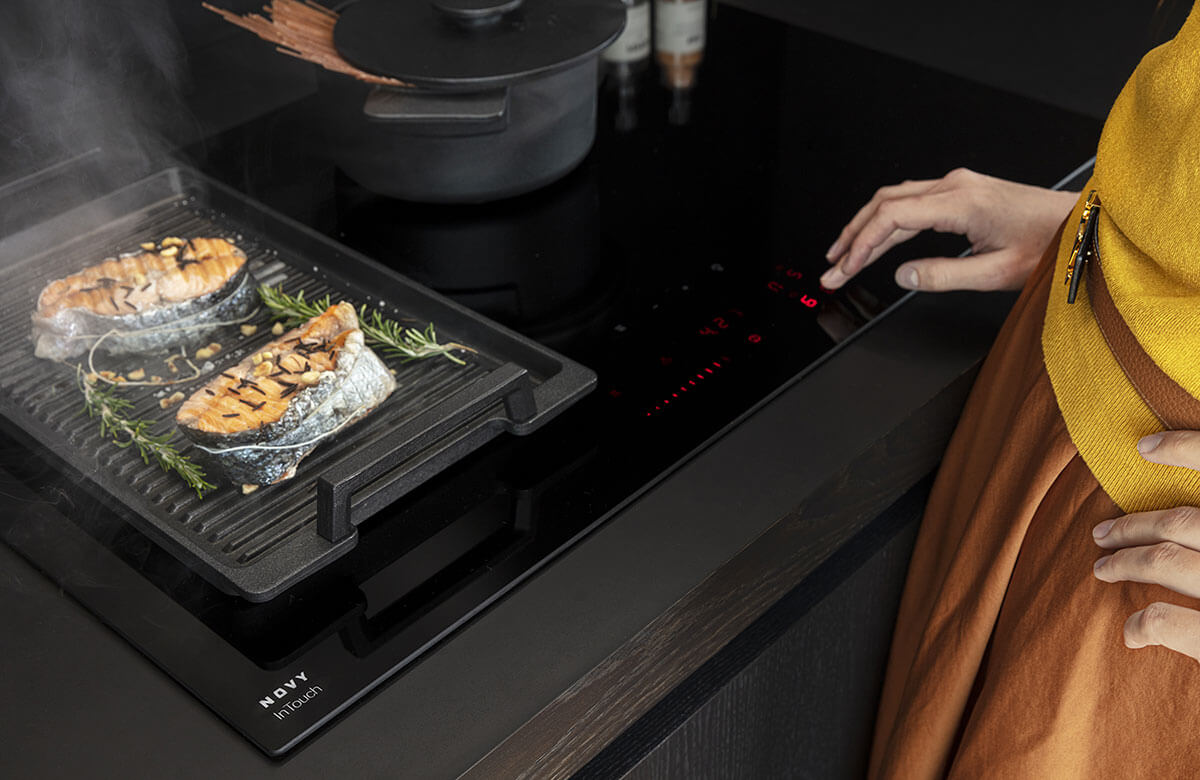 Which induction hob do you want?
Do you want to cook on an induction hob? Find your perfect hob here! From one to five hotplates - even available separately so you can create your own unique look. The possibilities are endless with Novy. All models come standard with a five-year guarantee.
Advantages of induction compared to other hob types
An induction hob works with inductors. They create a magnetic field underneath the glass plate. The field is absorbed by the bottom of the cooking pot and this generates heat. This also prevents heat loss. Your pots and pans heat up super fast and efficiently. Moral of the story: cooking on an induction hob saves energy. It's also incredibly safe. When there are no pots or pans on the hob, the glass quickly cools down. Want to find out more? Read our article about induction vs. other hob types, or head to a shop near you for personal advice!
What are the other options?
Are these models not really your thing? Our catalogue has plenty of excellent alternatives. Or browse our range of hobs online.
Discover our hobs