Novy launches new version of extraction towers
Subtle design and technical progress go hand in hand with Novy
Novy launches new version of extraction towers 
Novy is known for perfectly combining design and functionality. In order to make the cooking experience even more optimal, the brand is constantly working on innovative elements. Novy is now offering an updated version of the One Pro and One Power extraction towers.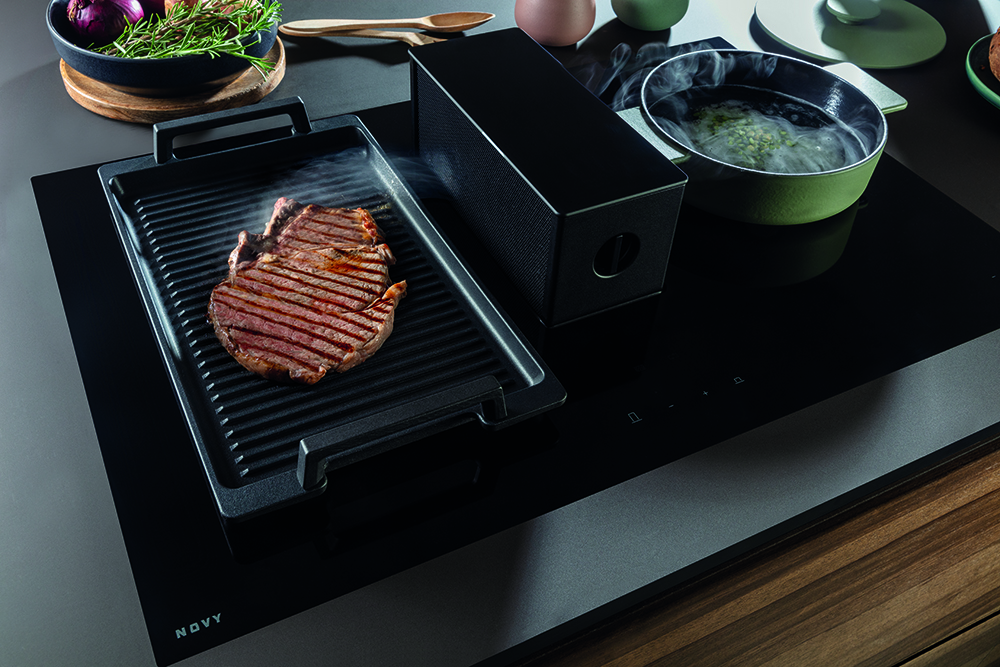 One Pro and One Power are both a cooker hood and hob in one. These extractor towers only appear when you effectively start cooking. That's visually pleasing, but the position also makes One a very efficient extraction system. The tower is located in the middle of the hob. Closer to the source, and also at the same height as the pots and pans. This means that the fumes are immediately extracted, even before unpleasant odours can occur. A discreet tilting valve also allows the system to work in an even more targeted way.
Subtle design
Both systems are now equipped with a new design extraction tower. This is equipped with a HX grille, which consists of small hexagonal holes and thus contributes to a good flow of the filtered air. As with Novy, it also looks very clean. An ingenious system in a subtle design, in other words.
Discover our Novy products
Find a sales outlet near you