Novy puts sustainability first in new recirculation technology
Convenience and sustainability first
Novy puts sustainability first in new recirculation technology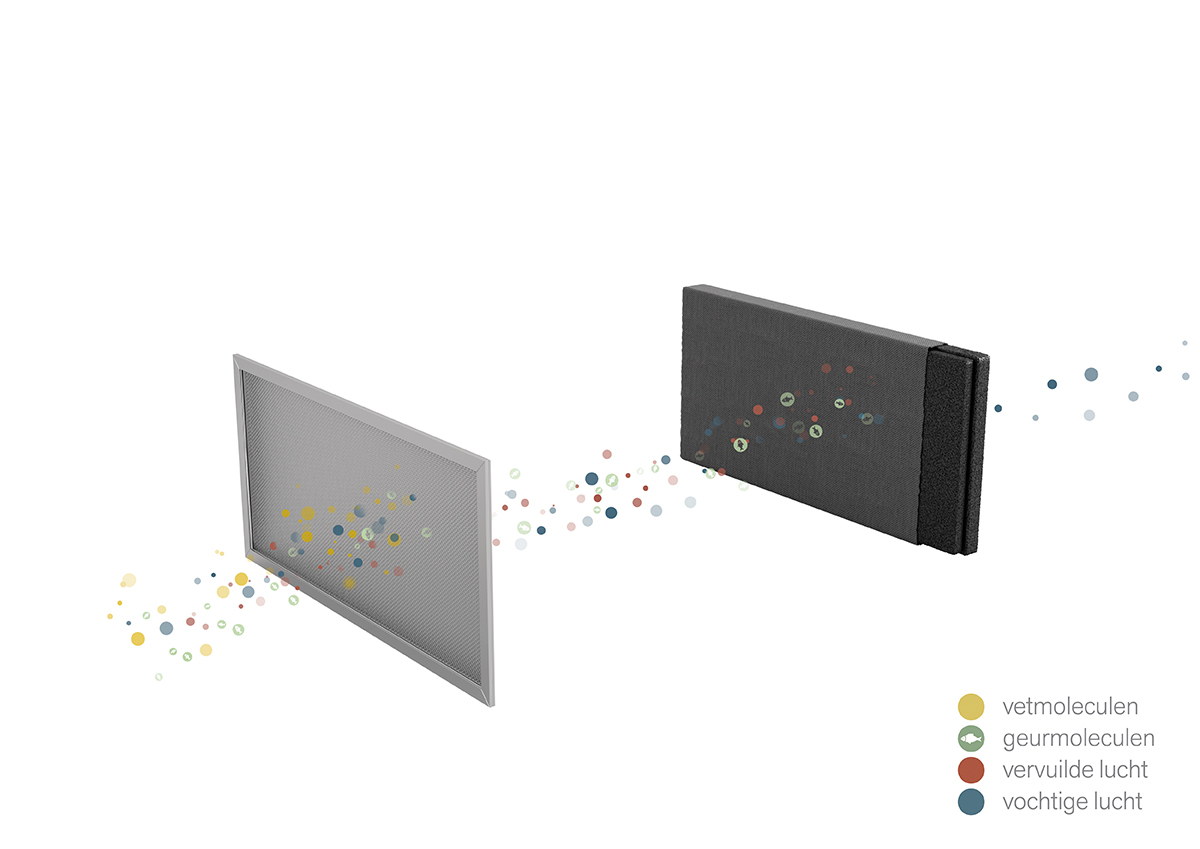 For decades, Novy has been the Belgian leader in the development of cooker hoods, mainly because of the manufacturer's continuous innovation. Novy is currently updating its own Pure 2.0 recirculation technology to make the system even more sustainable. Pure 3.0 is ready to conquer the kitchens with air that is even better purified than before. Novy's advanced recirculation technology ensures that purified cooking fumes are returned to the kitchen. This implies full heat recovery – which means saving a great deal on your energy bill. In addition, Novy's monoblock filter neutralizes 95 to 100% of the strongest odours, even fish odour doesn't stand a chance. A team of Novy-specialists have developed a specific natural coating that enhances the efficiency of the filter.
A new coating
The coating of the filter has been optimized in order toextend its service life even further. The new filter lasts for 900 cooking hours, making it the best in class. Depending on the intensity of your cooking, you only have to renew the filter every 3 to 5 years. Because of this, the innovative system has become even easier to maintain than it was before – it makes it impossible for odour nuisances to linger in the kitchen.
Choosing isn't losing
Some Novy models already have the recirculation system built in by default. All other products can be equipped with this system. This way, Novy offers customers an unlimited choice to optimize their kitchen.
Discover our Novy products
Find a sales outlet near you