Novy releases remake of Up_Side
Discover Novy Up: downdraft extraction in combination with induction, wok and teppanyaki
Novy is a market leader in the production of cooker hoods in Belgium. Its success lies in the brand's collection of special eye-catchers, as well as in its continuous innovation. Novy is currently in the progress of releasing a new version of the Up_Side downtraft extractor.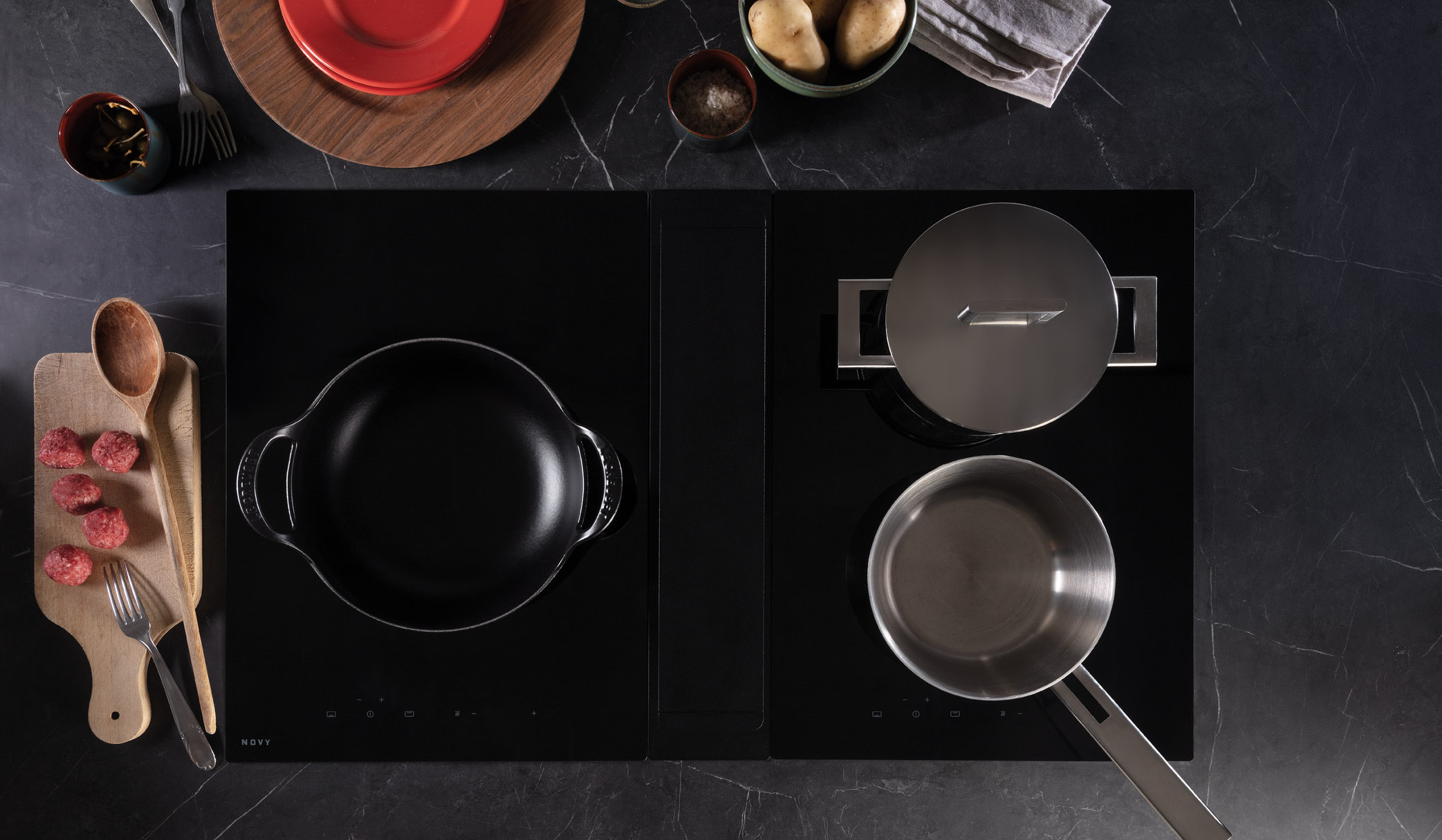 The original Up_Side was launched in 2012. Eight years later, Novy presents a remake of their now turned classic. Like the previous version, Novy Up is a downdraft extractor that can be combined with Domino induction hobs. Novy Up allows you to choose between five fixed cooking settings. The design of the new version is in line with other models in the downdraft extraction selection (such as the One and the Novy Panorama), which have also been developed as a cooker hood and hob in one.
Adjustable system
Cooking fumes are extracted by the downdraft extractor integrated into the worktop. This way, the fumes are removed directly at the source. The cooker hood can be operated manually – and thanks to the adjustable venting valve, the system can remove fumes more efficiently on 0 or 10 cm height. When you're not cooking, Novy Up disappears between the domino hobs. This combination of visual tranquility and a quiet motor really isn't a superfluous luxury.
Discover our Novy products
Find a sales outlet near you