The 10 commandments for a great dinner party
Relaxed, delicious and easy
Got a dinner planned? Keep this checklist in mind and your evening is bound to be successful.


1. Be prepared
Consult your cooking books well ahead of time and make your shopping list. What to buy where and when? Think food, but also flowers, candles, napkins …


2. Don't aim too high
You picked a fabulous recipe but you never prepared it before? Don't! Go for a success recipe that you totally master or choose an easy but delicious classic, like a steak béarnaise with freshly cut French fries, or a vegetable lasagna. Do you still want to serve that fabulous recipe? Then try it in advance Better safe than sorry…


3. Be attentive to your guests
Veggie or vegan, allergic to gluten, sugar- or lactose-free … check your guests in advance for intolerances, diets or convictions. Also avoid particular ingredients one of your guests doesn't like at all. Are there children coming? Think of a kidsproof alternative.


4. Use your kitchen
These days, the kitchen has become the heart of the home: it's not only your cooking hub, but so much more … Apero time, a chat with a friend who pops by, making homework with the children, working from home, reading the paper or listening to stories … Your guests too like to spend time in the kitchen. So serve the aperitif around your cooking island and chatter with your friends while you are cooking. Spice up the fun: cook together! Prepare some sharing dishes or even a dish everyone contributes to. Try these springrolls and put your friends to work!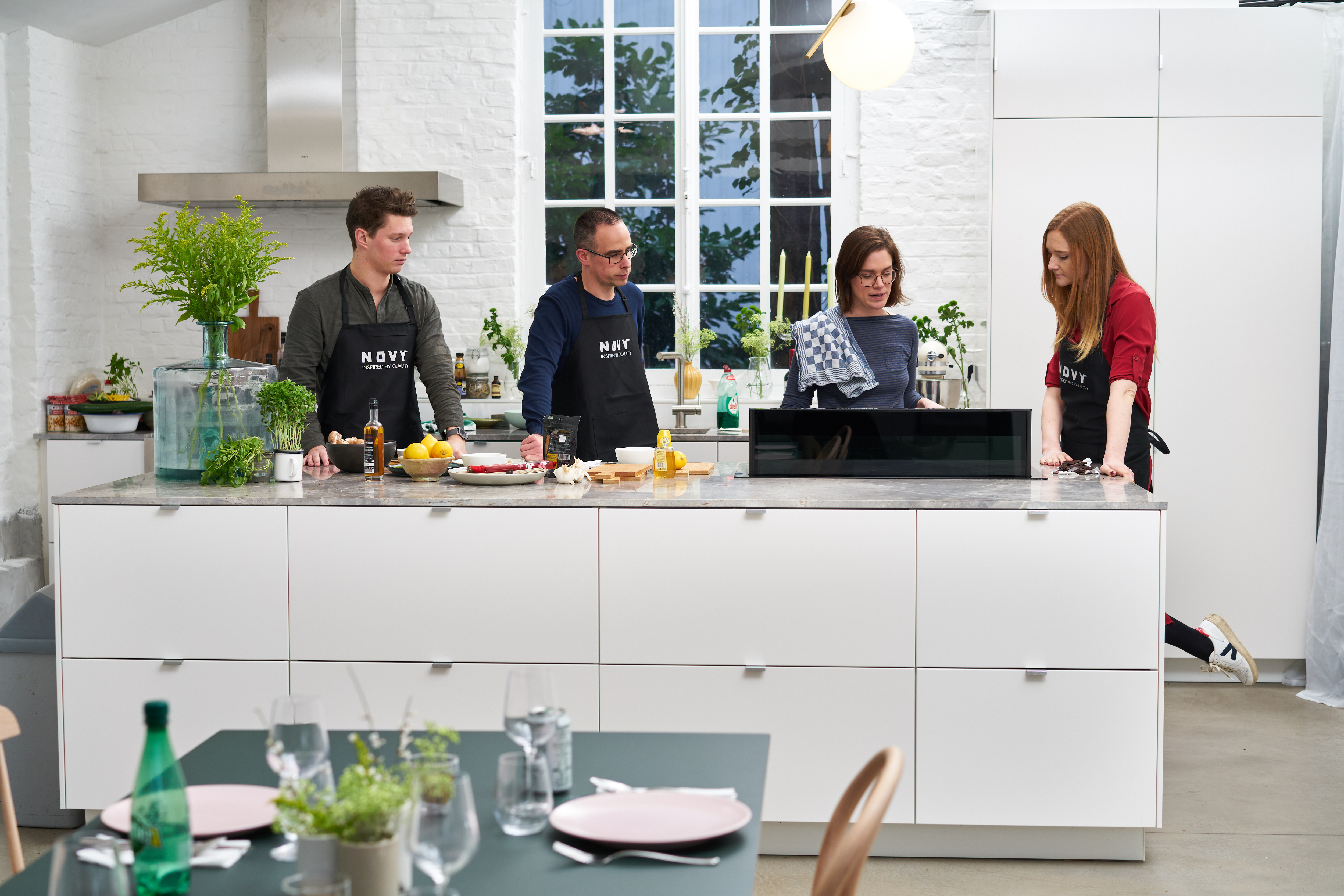 5. Make sure your guests match
If you're inviting a larger number of guests, think of the different characters you're bringing together. A mixed bunch with different opinions and points of interest? Cool, but there must be a minimum of common ground to keep the conversation going or avoid embarrassing discussions.


6. Think: atmosphere
That means: no mess. Before you can sprinkle atmosphere, you will first have to clean the house. Anything out af place like toys, shoes, magazines, mail, TV blankets: Out! Then you can start working on the atmosphere: some candles, a bunch of fresh flowers, a table laid in an original or rather in a classic way, a scented candle in the entrance hall, the perfect playlist, ambient lighting … Cosiness is the result of many details.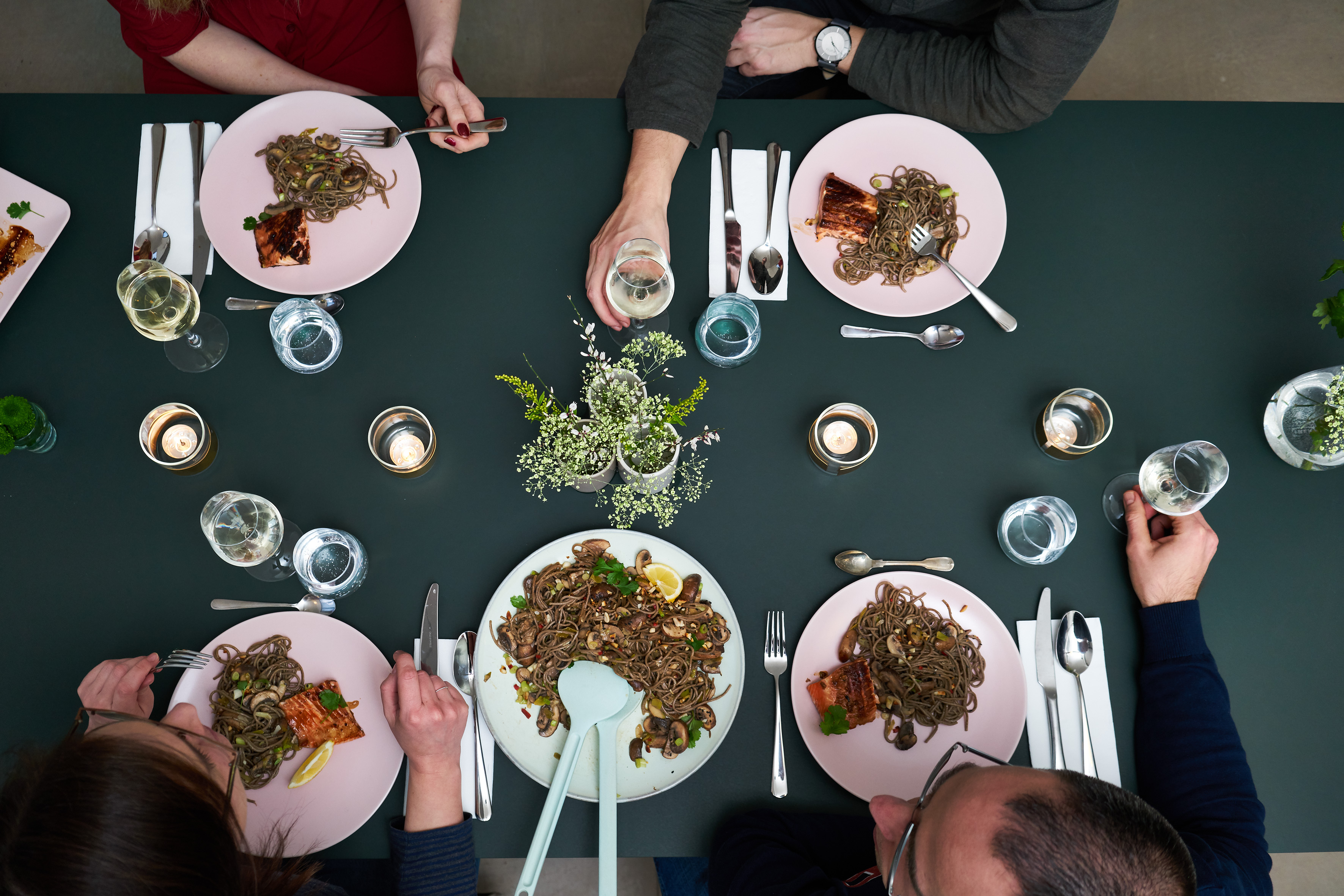 7. Fix a time
No 'starting' or 'about', but a fixed time to avoid you sitting around waiting with the aperitif or your guests trickling in one by one.


8. Keep it moving
Sitting at the table the whole evening? OK, but you can also let your guests enjoy different parts of your home. Serve the aperitif outside around a fire pit to establish the mood. Have a first small dish around the cooking island and after dinner everyone likes to lean back in the couch with a last drink, coffee or tea.


9. Let it go …
No, your dinner won't be perfect. So what? You're well prepared, things that go wrong will be solved or even hardly noticed thanks to the good vibes and food.


10. … and enjoy!
That's crucial: give your guests a good time, but make sure that you too can enjoy and spend a nice evening.

At the table?
Here are 4 success recipes to try …
Discover our Novy products
Find a sales outlet near you