Control your Novy cooker hood from your Novy induction hob
All functions at your fingertips
Thanks to the Intouch function, you can easily operate the cooker hood from your Novy induction hob. All functions are at your fingertips. Convenient and intuitive.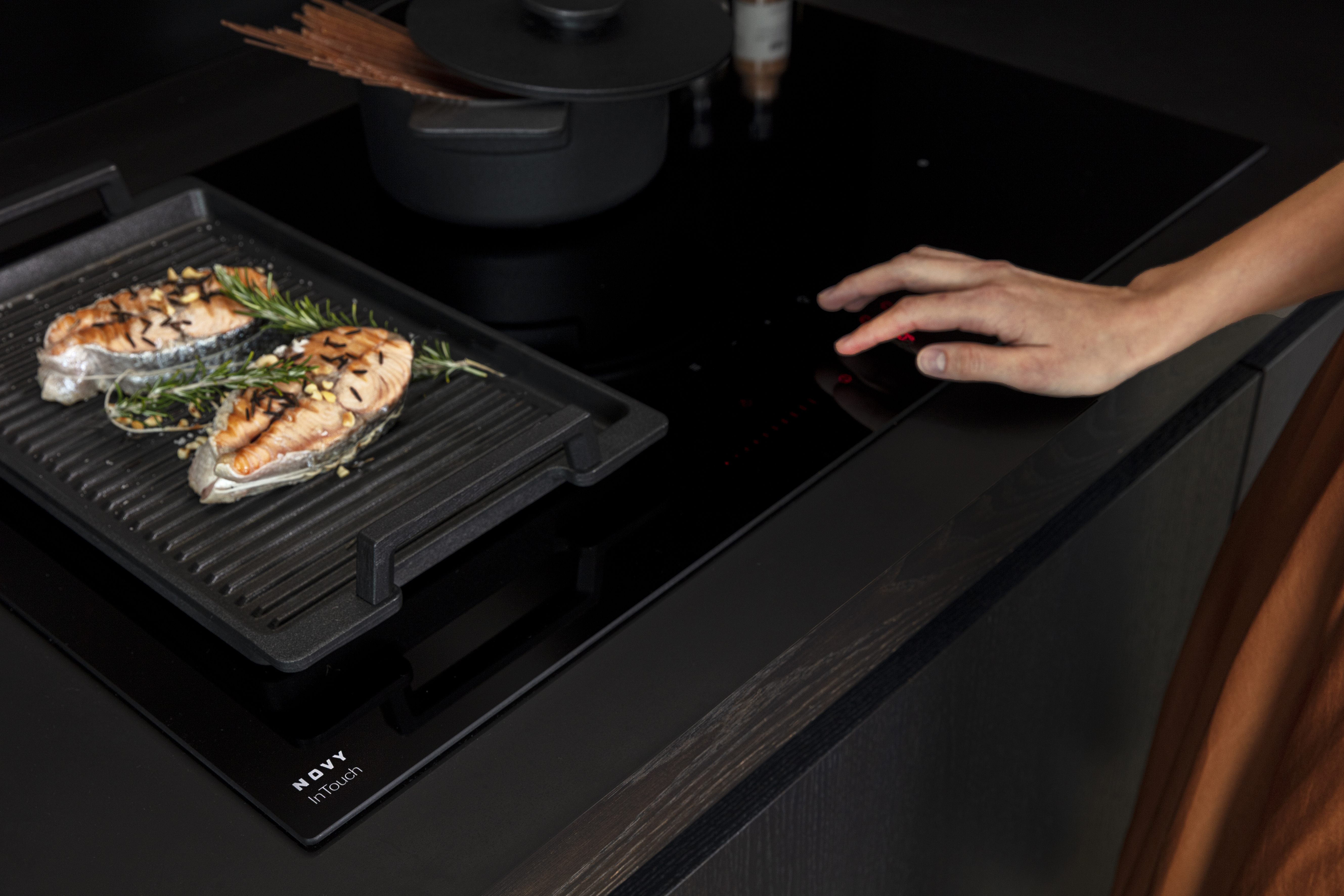 Practical and clean
The InTouch technology also has a practical side, because operating your cooker hood from your hob, makes fingerprints on the cooker hood permanently a thing of the past and it eliminates the need to use a remote control.


No extra wiring
The InTouch technology is compatible with all Novy cooker hoods equipped with a remote control module and as good as all induction hobs are equipped with the InTouch control. Extra wiring is also unnecessary. Discover Novy sense technology for even more ease of use.