Heavenly coconut ice cream with grilled mango and hot chocolate sauce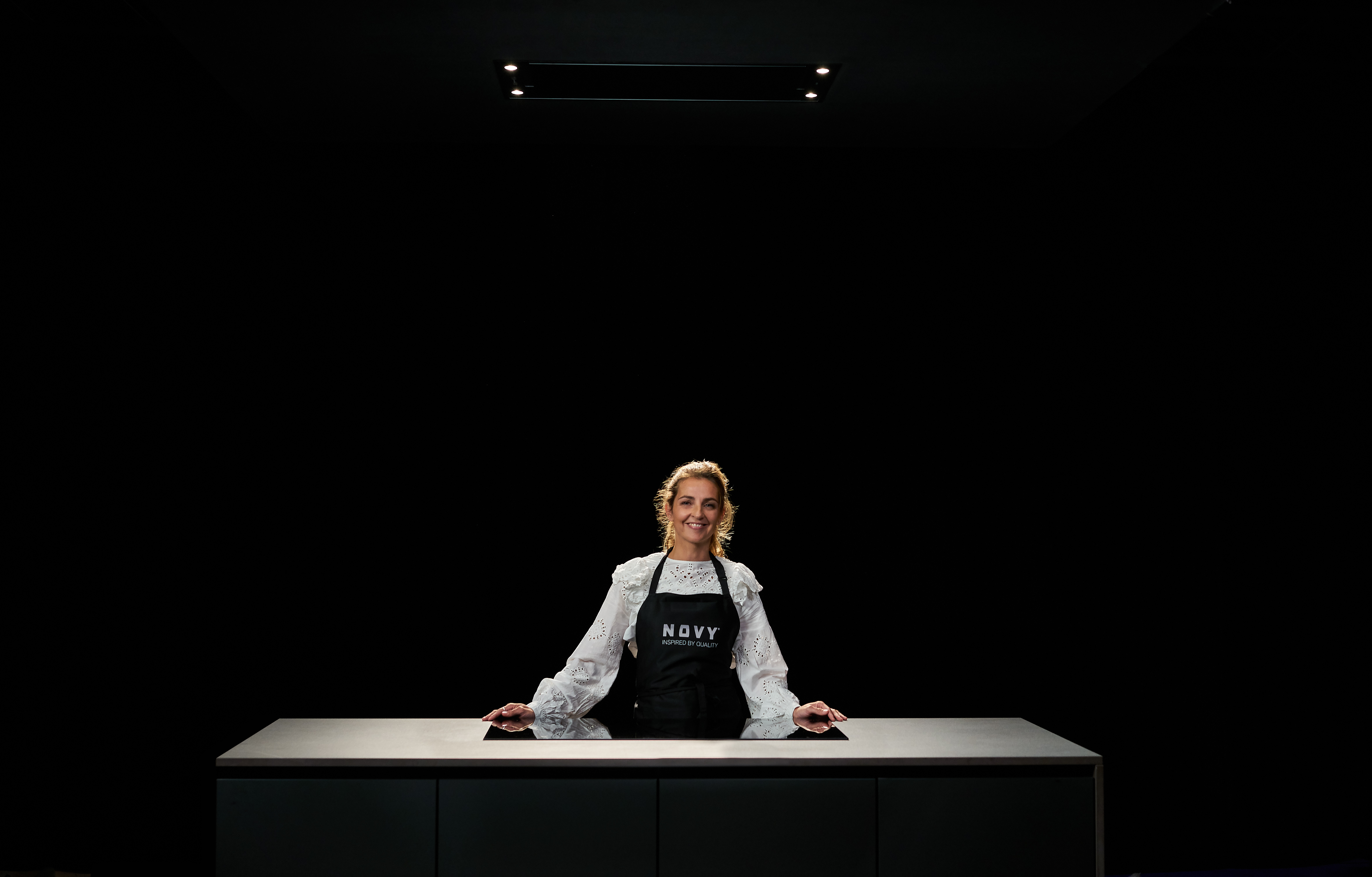 You only need a few ingredients to create this delicious dessert. Ready in 10 minutes and easy to prepare in advance. The grilled mango and the hot chocolate sauce appeal to every sweet tooth.
This dish gives your Novy hotplate the chance to steal the show. Melt the chocolate using the 'au bain-marie' function.
With the keep-warm function, you can do this at a low temperature without worrying about burning. Thanks to the handy InTouch function, you can operate the Novy cooker hood from your Novy induction hotplate.
Ingredients for 4 people:
150 g dark chocolate
1 ripe mango with skin, cut into thick strips
Coconut ice cream (available in better department stores)
The zest of 1 organic lime
A handful of pistachio nuts, chopped
Coconut oil
Pinch of salt
Pinch of chilli (optional)
Preparation:
Melt

the chocolate au bain-marie with the keep-warm function of the Novy induction hotplate.
Fry the mango in a little coconut oil with a pinch of salt.
Serve the mango with coconut ice cream, lime zest, the chopped pistachio nuts and the lukewarm chocolate sauce.
Enjoy!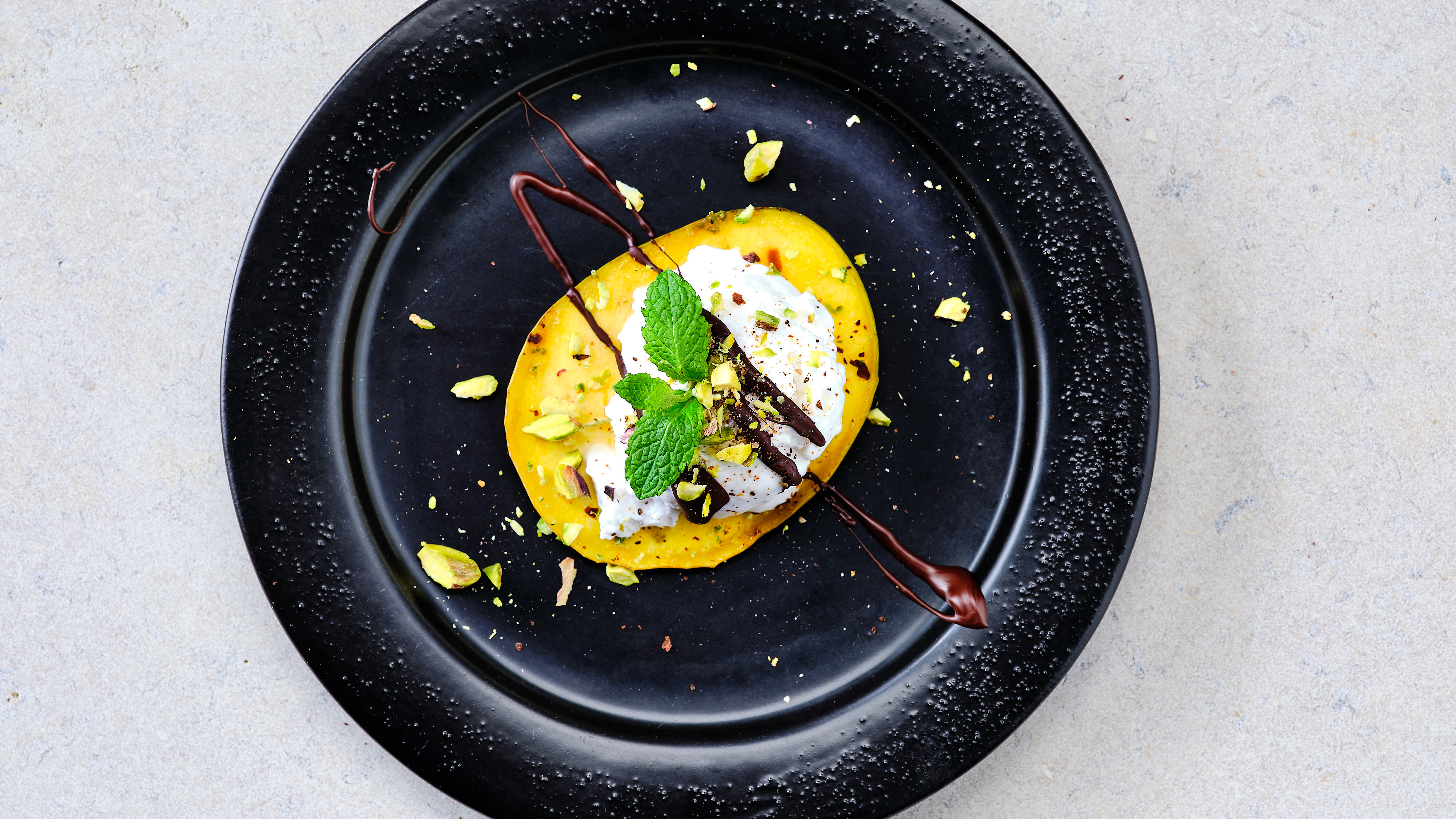 Ellen, the woman behind the immensely popular Instagram account @EllenCharlotteMarie and author of the 'One Healthy Kitchen' and 'One Healthy Family' cookbooks, developed this dessert, inspired by the Pure'line. Watch the video here.
Discover our Novy products
Find a sales outlet near you